【INTERVIEW】Mr. Takayuki Yamazaki
Hello Everyone!
Today we would like to share an interview that we had with Mr. Takayuki Yamasaki, a professional product designer who has created explosive hits during his days at Honda Motors such as the Ape and Zoomer bikes and currently creating products that touches the hearts of many youngsters in Japan.
Mr. Yamasaki is well-known for setting many street trends such as the big scooter boom in Japan, creating futuristic accessories used by many famous DJs, VJs, and even by the AKB 48's (Popular Japanese Idol Group) PV for a Disney film called product_c.
Please enjoy Mr. Yamasaki's informative and humorous life story that has built him into a charismatic product designer:
Interview with a professional car designer, Mr. Takayuki Yamazaki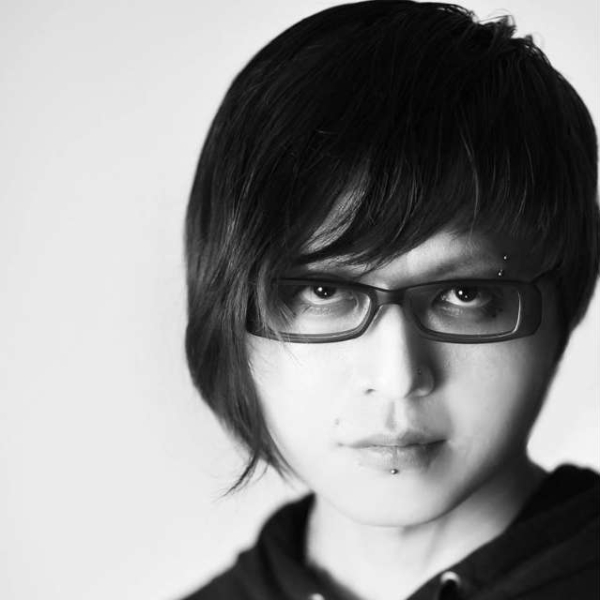 Takayuki Yamazaki (born 1979, Ueda city, Nagano, Japan)
After graduating from Tokyo Communication Arts College in 1995, he joined Honda Motor Co., Inc. Specialized in developing products targeting the young generation, he was in charge of concept and design for Ape and ZOOMER. On the side, he manages an accessory brand, product_c. His recent work includes motor scooter GIORNO. The 42nd Tokyo Motor Show Model, "motor compo" had much attentions from various countries in the world. In 2012, he left Honda and founded pdc_designworks. Since he belonged to BMSK Consulting as a Senior Principal Researcher in 2013, he is more active as a consultant.

An Encounter with Vehicle
I think my first love for machines and engines developed when my father drove me around with his Honda motorcycle in the historic Ueda city in Nagano Prefecture.
I also had many relatives that loved automobiles and the car that I loved the most was the Subaru 360.
As my uncle drove into my house with his Subaru 360, I remember yelling, "engine, engine," as a small child so he can show me the engine and how it sounded.
My father worked at a printing press that he would take me with during the summer holidays.
I was always amazed of the different machines, the sounds, and just the small gadgets that will be lying around on the floors of the printing press.
As I will pick up the gadgets and metal pieces on the ground of the printing press, I would imagine and try to build unique things with it.
That's when I realized that I really have a love or machines and build things.
During this time, Akira Toriyama's "Dr. Slump" (Author of Dragon Ball) was very popular and I would try to draw and model Subarus by mocking his unique style and ended up creating models with clay.
I can say that this was my first official car sketch and clay modeling work!
Starting with model kit cars built by Tamiyas, I had a list of hobbies up until I joined highschool: RC cars, programming games, playing in a hard rock band etc…
I decided to join a local high school where they blindly accepted students getting their motorcycle licenses…
My High School Life – Determined my future success at Honda
My first motorcycle in I've ever rode was the Suzuki Gamma 50 that my friend sold me for 20,000 yen.
It was fast, but was so rough and vibrated like crazy.
I touched up the engine, wore overalls and wore kneepads built from cans and raced around the mountains.
I would go visit bike mechanics and learn tips and trick from them too.
That helped me have the fastest bike around!
I continued drawing sketches, building model kits, programming games and playing in my rock band too.
As you can see from my many hobbies, I really focus on what I like so I would get a 100s on subjects I like and 0 for anything I didn't care for.
I always slept at school from getting no sleep the night before since I was building up the engine until dawn.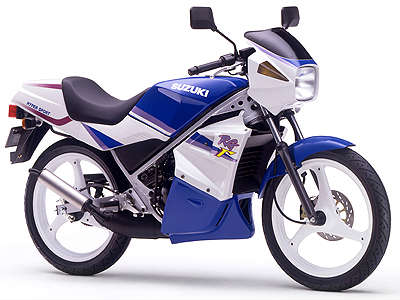 The Suzuki RG50 Gamma: a sports motorcycle. Unlike the general motorcycle, it has a gorgeous appearance and has attracted many fans.
I really got into fashion during high school too.
When I started customizing my school uniforms, I remember getting beat up by the local gangs at school though lol.
Around this time in high school, I was planning on what I wanted to do in the future.
I thought it would be cool to play in a band, have my own car workshop and work as a mechanic, become an illustrator, become a racer, work for Honda…
Then I thought to myself, I should aim for the hardest goal to achieve out of all the plans I've listed out.
I decided that I wanted to work for Honda.
When I was looking at the requirements, they said that I had to attend art school to get in.
That's when I found TCA, a school that I heard has designers from Honda.
I decided to apply for the school until my Mom informed me that the application for the year is already closed.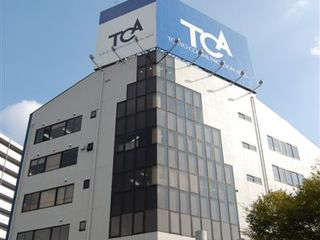 Tokyo Communication Arts College (TCA) is a vocational school. The Automotive Design department at TCA is recognized as one of the most historical educational institutions in Japan. TCA has produced many car designers, and their graduates have succeeded to join the design division at major automakers such as Toyota, Nissan, and Honda.
My College Life at TCA
At the time, I had no money and wanted to buy a motorcycle so I got a full time job at a pizza restaurant.
I was able to drive cars and motorcycles for delivery and liked making pizza too so it was great to save up money for school too.
As I started working there, I starting thinking of having a career in pizza making, especially when I started dating the manager there.
Then I got dumped, which made me decide that I should move to Tokyo.
While driving my motorcycle with the thoughts of moving to Tokyo, I got wrecked by a car that flew out of the alley and was hospitalized.
The insurance/apology fee from the accident and the money I've saved from the pizza store was enough to get me into TCA lol.
I was accepted into TCA in 1992.
There were about 120-130 students aiming to be car designers when I joined, which is unthinkable today.
And most of them were really, really talented.
Some of them practiced until the morning everyday.
I wanted to ride my motorcycle, date pretty girls, get drunk so I thought it's impossible to practice that much.
That's when my professor informed me to focus more on concept work than brushing up my sketches, so that's what I did.
I did the best I could to beat out my colleagues in thinking of cool, unique ideas.
I think my experience in track during middle school helped me make this transition in my mind.
I was horrible in the100m dash, but when I switched to doing 110m hurdles, I was almost made it to the prefectural finals and also became the team captain.
The meaning behind this was simple, you had to find something that fits your style, and find an opening where you can outshine your colleagues.
No one really based his or her designs on a concept, therefore about 70 % of the students who thought that they were not good at sketching dropped out.
At the time, the Japanese Economy was facing a crisis and the companies were not hiring as much new grads.
Then one day, Honda came to our school to work on a collaborative project. It was about a 3 months project and felt that I had to take grab this opportunity. This is when I put in the most effort in my life. It was a project where I had to create a concept, design it, and create the product. 3 of the best works were selected for each process. I think the theme was to "design a sports car that will be in existence 10 years from now." I thought of a racer motorcycle that wasn't like the racer replicas running around on the streets. It had real racer bike specs and was accented with a body protection. I thought of a motorcycle where you can replace the protection part even if you crash. I was awarded with the top prize.
During this time I got into another accident on my motorcycle that I've just bought from a friend.
I wrecked into a Taxi.
I was getting high reviews by the Honda professionals, but at the end of day, TCA students were only offered modeler positions.
I asked my professor if it would be ok to inquire for designer openings in Honda and he asked them for me immediately.
I took a real sized model of my work to the interview where the other students only had portfolios.
As for the sketching portion of the interview, I ended up drawing until past midnight and Honda got in trouble for allowing me to draw for such a long time lol. They were warned to not do it again.
The final theme for the interview was to think of a functional trashcan. I was able to Ace the assignment and successfully was able to join Honda.
I was able to beat out all the candidates that graduated from prestigious art schools and one of the 2 designers that were accepted that year. The modeler that got accepted was the one who sold me the motorcycle that I wrecked.
Honda – The door to success
When I joined Honda, they had a system where they send you to a different division so you can learn all the elements of the company in a span of 1-2 weeks each. I really enjoyed my time in the "test block" division where they tested all the vehicles. They liked me a lot because I was a racer myself and even had my own beat up overalls during the testing.
I would get on the back of the test driver and experience the vehicle going about 300km/h.
I learned a lot working with the test block division.
My first task at Honda was to work on color designs. Of course, they were not going to let a newbie work on designs just yet.
I was working on matte-metallic colorings around 1996.
I think I was the first in the world to create marble-looking patterns with 4 color stickers, create transparent stickers influenced by the skeleton i mac.
The first design I was assigned was the Ape.
The reasoning behind the Ape was to create a bigger Monkey (Z50).
I grew up driving around on a NSR 50, but I wanted to create something that can fit 12 inch high-grip tires and a normal, balanced engine.
Everyone was talking about such an idea, but there was no go-sign from the executives.
However, there was a project that started at Honda around the time to research the culture of the young people and I was in charge of taking the lead.
I was able to think out and create a prototype of the Ape.
Everyone loved it.
It was a hard project, but was really fun.
The Honda Ape was released in February, 2001 as the first model of the N Project, and Ape 100 debuted in the next year followed by the first model. The Ape has an original style which gives us an impression of both the Suzuki Trucker and Naked bikes. It gained many fans among youth, but also it attracted middle-aged and older users who like to customize bikes. It is often seen that the users customize it for races by enhancing its visual appearance like the Suzuki Naked bike.
The ZOOMER came next.
In Honda, we had an yearly communication session with the designers from the oversea branches.
I was called to attend the session, when it was held in Japan.
I was responsible for taking out the designers and showing them around areas where the young Japanese people gathered as well as traditional temples to create a product that is specialized for young people.
This is when I thought of the ZOOMER.
I thought that the plastic-ness of the mopeds were not cool and also thought that the helmet holder can be replaced with something else.
It was an age where young people started carrying backpacks and showed off their sneakers.
It was an age where people wanted to show off their belongings.
I wanted to build a tough and durable partner for these youngsters that can have fun and not worry about the moped breaking with metal pipes and fat tires.
I wanted some space where the skaters can drop their skateboards in.
I also wanted it to have big round lights too.
There was a bike called the BW's created by Yamaha that I thought was really attractive and had a similar concept.
It was a moped designed to drive on the beach, but did not sell well.
I thought that by changing the tires, it could look cooler.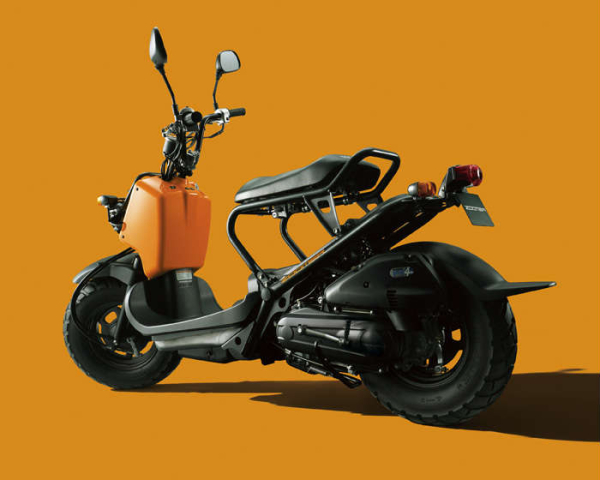 The Honda ZOOMER was released in June 2001. By following the Ape, it was introduced as the 2nd model of Honda N project. The ZOOMER was developed for young generations who are tended to assert their originalities. Since released, it has gained great popularity among young generations because of its design, which is naked style (there is no motorcycle screen in the front although the scooter generally has it), super thick and wide tires, and dual headlights, that are giving a feeling of fresh to users.
On the other hand, I was assigned to work on a lot of concept cars.
I did not only focus on creating vehicles, but thought about how to make Honda fun.
I was assigned to become a store manager of a pop up store created by Honda called H-FREE in Harajuku.
It was a retail store except, we also displayed customized motorcycles to see the customers reaction for research purposes.
I drove a Honda Fusion (Helix), a big scooter at the time and everyone in Harajuku looked at me like I was a god as big scooters were booming very big in Japan and I had it customized to receive enough attention.
I reported how my big scooter was super popular in Harajuku to the company and they ended up mass producing the model that I was riding on! (matte black with pinstripes)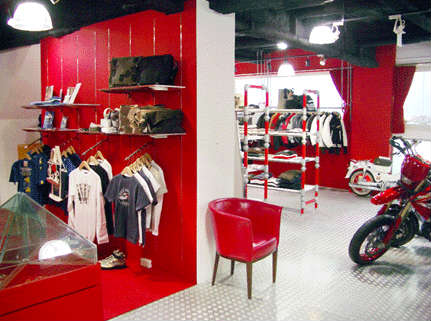 H-FREE was founded on Harajuku Cat Street in April, 2003 for the purpose of researching trends for youth. The Cat Street is located between Shibuya and Harajuku where many trendy shops are lined and is a hot spot for young people in Japan.
Around this time I was stressed from all the critiques that I was receiving for the products that I created. Of course, it was fun, but to get everyone involved and in the things you like was hard work.
I mean, if I never spoke out regarding the Ape and ZOOMER concepts, it would have never come into existence.
But, leading a large group of people, telling them what to do was stressful.
This is when I started my own brand product_c.
The products that I created at product_c came from very simple concerns in my life.
-I didn't have any clothes to where to the club
-I wanted to receive attention at the club, so I'll just create something that lights up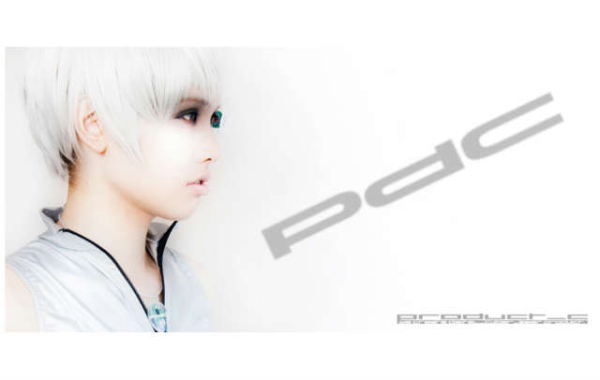 product_c is established in 2007. It is a new type of jewelry and costume accessory brand who is good at bringing out the best of materials like acrylic and LED. Their items are simple yet having a strong impact. A heavy metal band, Slipknot and a Japanese idol group, AKB48 worn their items. The brand was invited to display their items at art museums in the world. Not only in Japan, product_c has received world's attention. Reference: http://www.pdcdesignworks.com/about.html
That is Honda.
Honda was a company where the people were like elementary school kids. They liked and felt interest in everything.
You can see me in the video (link) here, but I was not even informed during the shoot lol.
If I planned something, there will be people interested that will be gathered around me.
The last project I worked on was the MSX.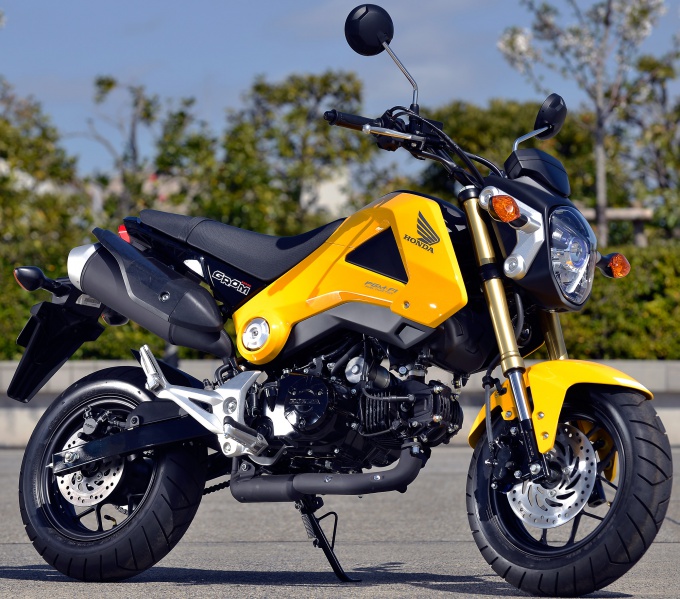 As a sports mode, Honda revealed it in January 9th, 2013 with the name of Honda MSX125. It is also known as Grom in Japan. Powering the MSX 125 is a 125 cc, and it is sold all over the world while focusing on the markets where the bike is quite popular among young riders.
A Message for Those Looking to Become Car Designers
Don't focus just on brushing up your design knowledge.
If you are trying to become a car designer, don't only focus on building your knowledge on cars, but have interests in other things as well.
If you become a car designer, that's all you will be doing.
I was fortunate to have many hobbies growing up, therefore, I was able to get accepted into Honda.
t's good to have many strengths.
If I were to compare it to mixed martial arts, there are kicks, punches and even groundwork techniques.
If one doesn't work, you try something else to win.
If you only have one strength, it is hard to beat out someone who is really good.
That's why you should mix your strengths to beat out your opponents.
I can play the guitar, modify a motorcycle engine, program and draw good.
I am the best at being able to do "all" of those.
If you keep your stance as so and know the direction you want to go, I think you can be a great, and one of a kind designer because you will be able to handle any situation.
It's not only about cleaning up your output.
In order to make output valuable, you need to input many things as well.
It is OK to have wide but shallow interests.
BUT it is important to put in as much as possible.
I use to input as much information even when I went to go out with my friends during school.
I want everyone to become a designer that can design a car, but design the things that surround the car's environment too.
I think this is the most important thing.
Lastly, please become a designer that will make me want to have a drink with you.
If you do, I will consider you my rival. lol.