[Interview Part2] I met a car designer! -Santillo Francesco-
Greetings from Car Design Academy!
This is the second part of Santillo Frencesco interview.
To read part 1 click the link below!
[Interview] I met a car designer! -Santillo Francesco-
Enjoy reading the conclusion of the interview!
[Interview] I met a car designer! -Santillo Francesco-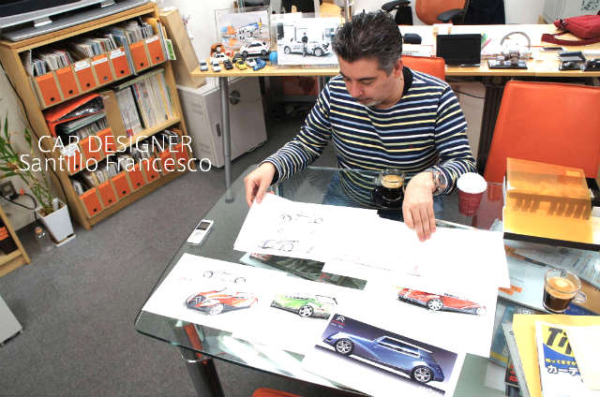 Santillo Francesco= Born in 1967, in Rome, Italy. Graduated from IAAD(Institued of Applied Arts and Design) in 1989 and started off his career in an associated company of Italdesign Giugiaro in the same year. In 1991, he then transferred himself to Italdesign Giugiaro. After he had his career at Piaggio & C. S.p.A. in 1994,he went back to Italdesign Giugiaro in 1995, then moved to Mercedes Benz in 1998. The biggest change was in 1999 where he was hired by Toyota which became a stepping stone for him to come back to Japan. In 2004, he transferred to Honda R& D Co.,Ltd and finally in 2007 Santillo has established his own company, Neptune Design Co.,Ltd. With cars, motorcycles, and bicycles in its front line, the company receives various designs and consulting projects.
After I went back to Italdesign, I was in charge of the prototype Fiat Formula 4 project.
Until now, the car is still well known among the car designer's circle.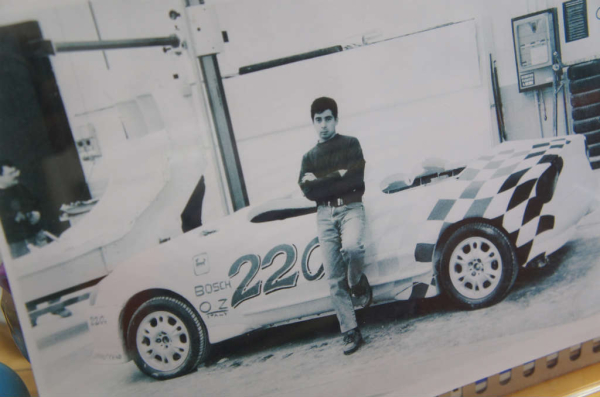 In his Italdesign days, with his designed Fiat Formula 4.
Having experience in manufacture division really open up my eyes to wider perspective.
In July, 1998, I transferred to Mercedes Design Studio in Lake Como.
I also designed power boats for interest.
Not long after, I was notified to be transfer to Mercedes headquarters in Germany. 
To be honest, I was so worried about the food and weather.
However, I was under experience in manufacture. I can't simply back-out and search for another job in a place with warmer weather.
At the same time, I found out that Toyota issued a new base in Nice.
I immediately contacted the company and got an interviewed. I was hired.
It was such coincidence that Toyota headquarters is actually recruiting potential employee from all over the world and the person who interviewed me actually sent my application to the headquarters.
I went all the way to the last interview where there is only 6 candidates left. Maybe my carefree personally was the key to beat the others and got employed.
In the end, I was transfer to Toyota headquarters instead of the branch office Nice.
I got to know only a year after, that i was the only one standing out of 100 candidates from all over the world.
That was a stepping stone for me to come to Japan.
Toyota city was my work place.
Toyota city is a great place! Communications between people are significance to them. 
 As an single employee, I was entitle to live in the company's dormitory.
It was a simple room and we have to share the bathroom and washroom. Though that was the reason I get to know different people from different divisions. There is over 300 car designers in the company and without this opportunity it's hard to get in touch with them.
I wasn't used to designing with PC.
At first I handed out hand-drawn designs. Though everyone think it's fresh and new but I had to learn Photoshop.
The teacher was Japanese.
And i can't speak Japanese. He said with a smile.
But I am glad that I started my Japan life in Toyota city.
There is where I know Nezu from Tsunagu Design.
From time to time, I had always thought about establishing my own company.
And than the 3D generation took over 2D generation.
I wanted to learn how to  use 3D software and request for a software installation.
In-house-designers jobs were divided in to many divisions and doesn't really involves 3D data creation.
Because without 3D data, we still can understand each other sketches.
But if I were to establish my own company, I will have to explain my sketches to people who isn't designer. 
That is why 3D is a skill that I need.
What I have learned from Japan's manufacture is that,
first, they wouldn't go on without a perfect sketch. Second, they will produce a product same as the sketch. 
What you pay is what you get.
On the other hand, I think that if you have the identity, slight alterations is possible.
I truly felt that designers in Japan weren't being trusted.
Outstanding car performance is Japanese car identity.
Under the fancy cover, the quality of a product is what that matters.
 Japanese cars placed a price too low for such great quality.
It will be hard to establish a brand if a good quality car add on with the design isn't selling in a higher price.
I want design to be recognized as one of the function. 
If the design doesn't leaves impression, the image of the product wouldn't be impressive as well.
One more thing, division in Japanese company is way too specific.
They want everything compact but they miss out they point that wanting something to be compact its better to have a bigger team!
In Italy, designer will work through the whole process including designs idea, modal making, and producing.
If you pass a sketch to a designer, he wouldn't be responsible for the outcomes because it isn't his original drawings.
If we have more designers who knows the technique, we wouldn't need engineers who knows design.
I think this is the concept that Italdesign implied where we not only do designs but also the modal production.
A company who wants consumer to recognized their car by the car design rather than logo is more likely to put effort in creating design's identity.
This is because a design of a car is what makes your product stands out from others. 
Another problem is that, people hardly do hand sketching.
I was the only one who used the draft table in Toyota nor Honda.
Drawing with graphics table and drawing in paper might look the same but, you can really feel the difference when you have to re-draw it.
By using graphic table, you are able to erase the fault part easily.
But with hand drawings, you will have to re-draw the whole thing whenever you make a mistake.
The only way to get better in drawing is to do lots of hand sketching. Learning PC sketching comes after that.
And also, do not waste too much time in rendering.
It is like wasting your time into writing a beautiful font (rendering) yet it is a bad article(design).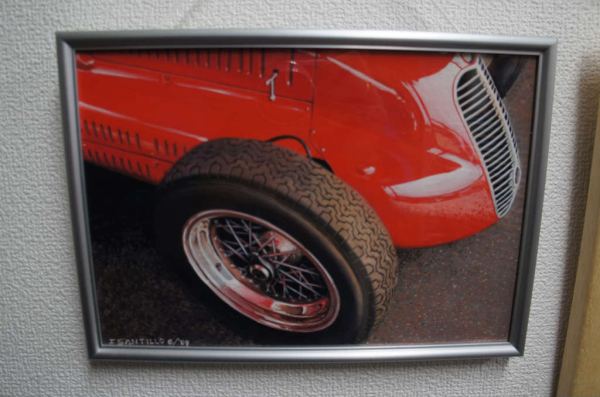 Francesco's hand sketch. Many of them were decorated in the office.
Job change from Toyota and then, self-employed.
In Italy, its normal for professional designers to change from company to company in order to skill up and gain different experience. 
The benefits to improving goes to the company as well if there is an employment movement.
Though there would be a time where we have to decided how are we going to use our skills and experience wisely.
After ending my contract with Toyota, I passed the admission for both manufacture company in Japan and France respectively. 
Where do I want to start self-employed and where do I want to live. i asked myself.
Honda, a company famous for its freedom accepted me who had a vision to be self-employed in Japan.  Besides, I really like a bike that was designed by Honda.
Honda are famous from its low-floor platform minivans, spacious on the inside, compact on the outside.
Low-floor platform gives a sporty feeling to the car.
I decided to join Honda.
I move around companies not because I was irresponsible or get tired of one place easily,
I follow the route where I feel it's for the best for my future.
From designer company to manufacture company,
from Italy to Japan , I had experienced.
Design company enables me to make a clear concept, manufacture company enables me to join from the beginning of a project.
I think both have their own merits.
In the end, all I think about is how to get closer to consumer needs!
Maybe I was inspired by the thought of wanting to see more car designs , meeting more car designers from all over the world.
To meet people is one of the most important rule for those who wants to be self-employ.
Besides, I want to do my best and not letting those companies who believed in me down.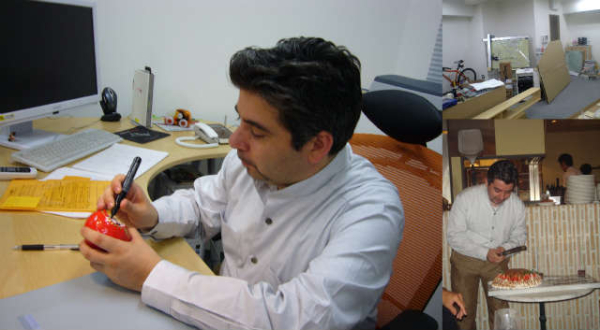 Office in the making and open house party (left to right). Francesco did all designing himself.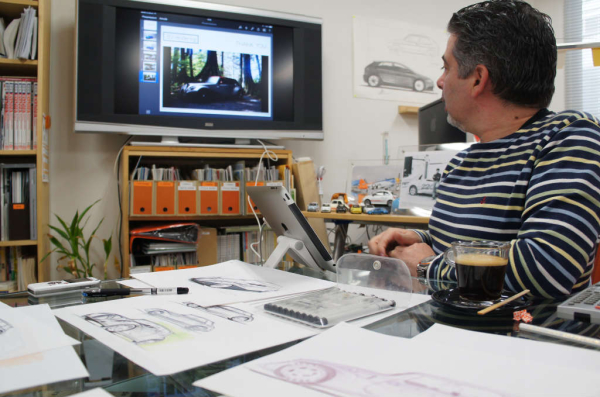 Most of the projects are confidential, but Francesco managed to show us one.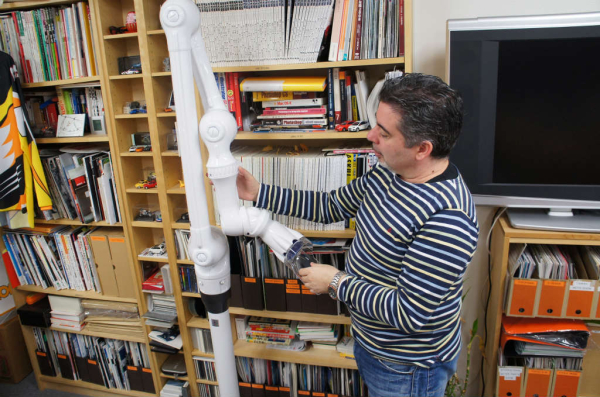 Francesco also receives projects from medical equipment manufacture companies. He says he gets inspiration from things in daily life such as nature or buildings.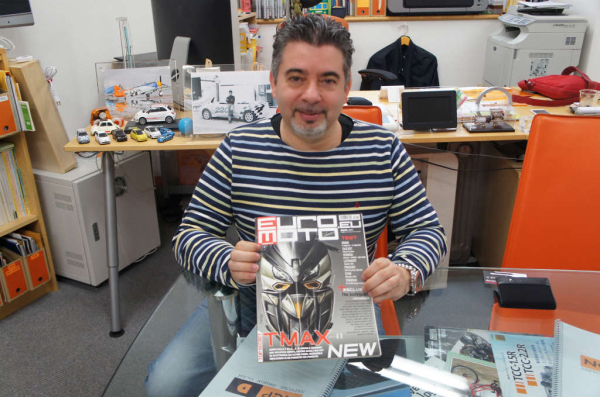 Francesco showed us the upcoming magazine cover of Yamaha・TMAX. After this photo is published, we got a call from Yamaha・TMAX asking how did we get this and suspect a mole among them.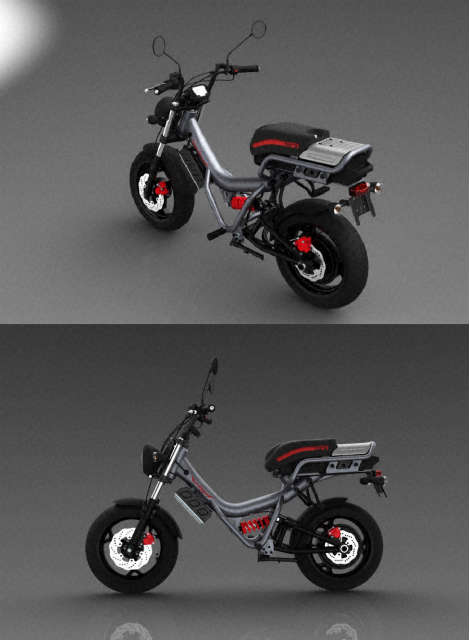 E-bike that was debut in Italy, 2014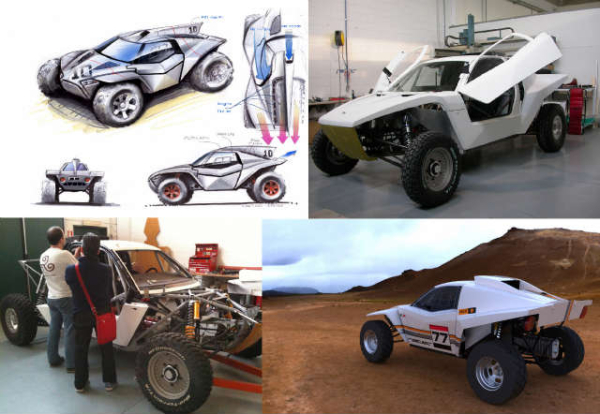 Francesco's buggy for Rallye Dakar in January, 2013. Other than the engine and the front mirror, everything was home-made. Competitors in Rallye Dakar nowadays mostly are sponsored by car manufacture. Click here to see the Francesco's buddy design for this year.
Message to the future car designer
Digital technology is merely a tool, its not a solution.
Use your 5 senses to feel the real stuff.
That kind of experience is what determines your design skills.
Analog techniques might take more time but human feelings can't be replace by digital technologies.
To be able to sketch on spot after hearing the customer needs is a really an important skill.
That kind of skill is memorized by your subconscious memory. It not something that comes by without experience.
Not to belittle of analog techniques is what you must keep in mind.
Never set sale target in your head when you design but think of how would you express passion and sincerity into shapes and appliances.
Producing a hit product might flatter the consumer but it wears off easily and no one might remember your product.
It isn't easy to get approval for designs that couldn't give and immediate spike in sales in a big company. Still, some of it has became the longest selling product now.
I hope to educate more designers who can product long selling products for consumers.
Designer might seems like a dull job but the masterpiece you designed lives on in products.
Designer is like an unsung hero who serve the famous general (products).
I want to be a designer for the rest of my life. That is why I chose to be self-employed.
Designing, has become my life.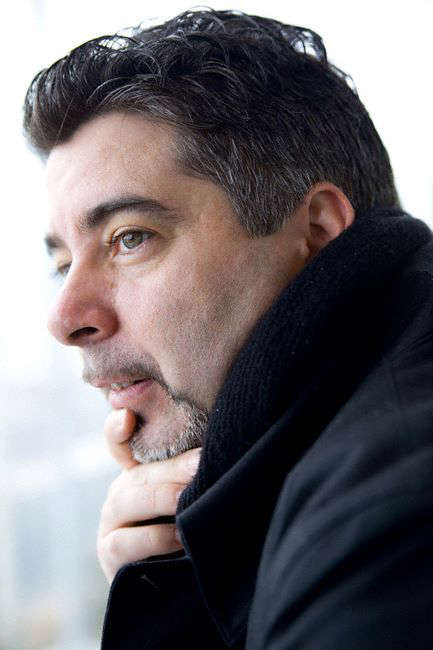 Francesco, the representative of Neptune Design Co, Ltd.
 Editor's note
 Santillo Francesco's dandy aura charms whoever who speaks to him. not to say humorous. I had so much fun talking to him. 
 I assume, back then (even until now, perhaps) Francesco  is the only south Italy car designer who made it. 
 His hard work and high spirits is how he turn the table over and be what he is now. Such a contrast compare to youngsters nowadays where we live in a comfortable era, too comfortable maybe. 
Through out the interview, I might have just found the long lost boldness in me!
Francesco, thank you for your time and cooperation !