【Nori's Design Talk – vol.2】
Car Designer: The Dream Career?
Now the Creativity in Young People is Needed!

We will release the second article in Mr. Nori Kurihara's serial column for Tipo, which appears in print on August in 2014, to address his concerns about the issues facing the car design industry today and his expectations on CDA.
We hope you all enjoy reading this as much as we've enjoyed sharing it!
*"nori's design talk" is the popular column written by Mr. Nori Kurihara and serialized in Tipo, Japanese automotive enthusiast magazine published monthly by Neko Publishing. "nori's design talk" on CDA is released by courtesy of Tipo.
Car Designer: The Dream Career?

"A little while ago (having said that, it was about 10 years ago), car designer was the most certainly attractive and desired career for students in industrial design, and they studied hard for getting accepted in design department of auto makers.
However, today's young people don't seem to be attractive about car designer. Come to think of it, their generation is currently living an age of material abundance. Whether or not they want, there have been a car in their family as far as they can remember, is happened naturally for the generation.
Then, many young people are more likely to care about personal equipment and buying communication tools such as mobile phone and PC than the previous generations. The car, such expensive product, seemed to be dropped from their wish list, and they may don't seem all that interested in buying it. In addition to that, it is necessary to go to particular art school or technical college for learning car design. When thinking about its costs and difficulty of entrance, it may induce a feeling of hesitance to young people.
We have to face the reality that today young people who fell out of love with cars are getting increased, but this also may be part of what terrifies us, people in car design field. Young people who are perusing to become a car designer are getting less-it truly feels real to me; however, I am not supposed to tamely submit this shift as one of the people in the industry. Giving young people the opportunity to experience the fun of creating design of car and making them motivated to be think as "I want to be a car designer!" are the responsibilities for me and the industry.
These days, I am cooperating with a school, Car Design Academy where students can learn car design through the internet. It opened great opportunities to study car design regardless of location and time, and provides the education to more people in the world. Then, I knew that there are many who are young want to become a car designer and potentially exist even now.-It's giving me a hope and a little joy. Actually, some students in the academy already got a job offer from the auto maker, and I look forward to seeing their future success. Perhaps getting "car designer" back into a dream career for young designers would be great.
Why don't you try and become a car designer? The creativity in young people is needed to shape the future in Japan!
By Nori Kurihara"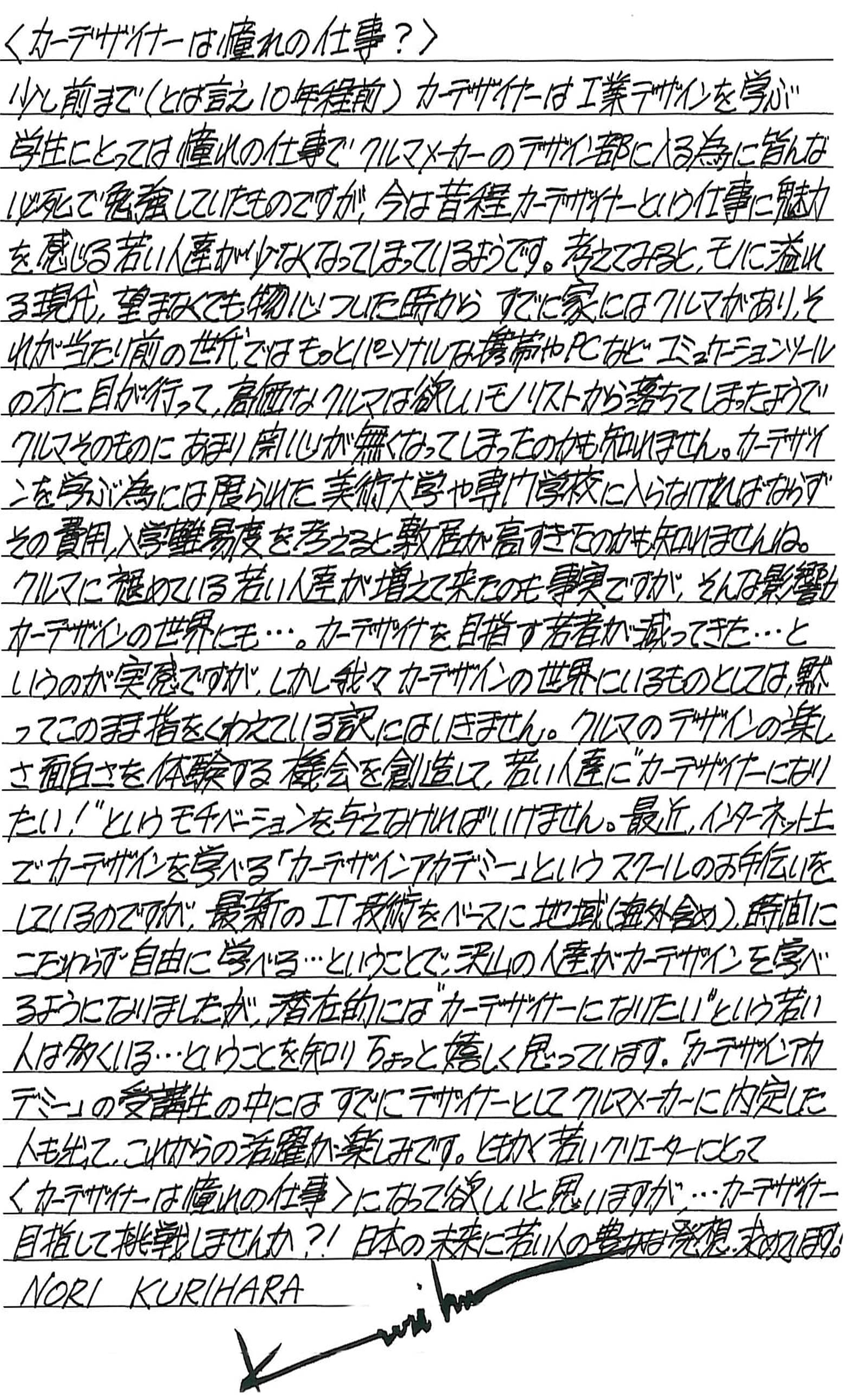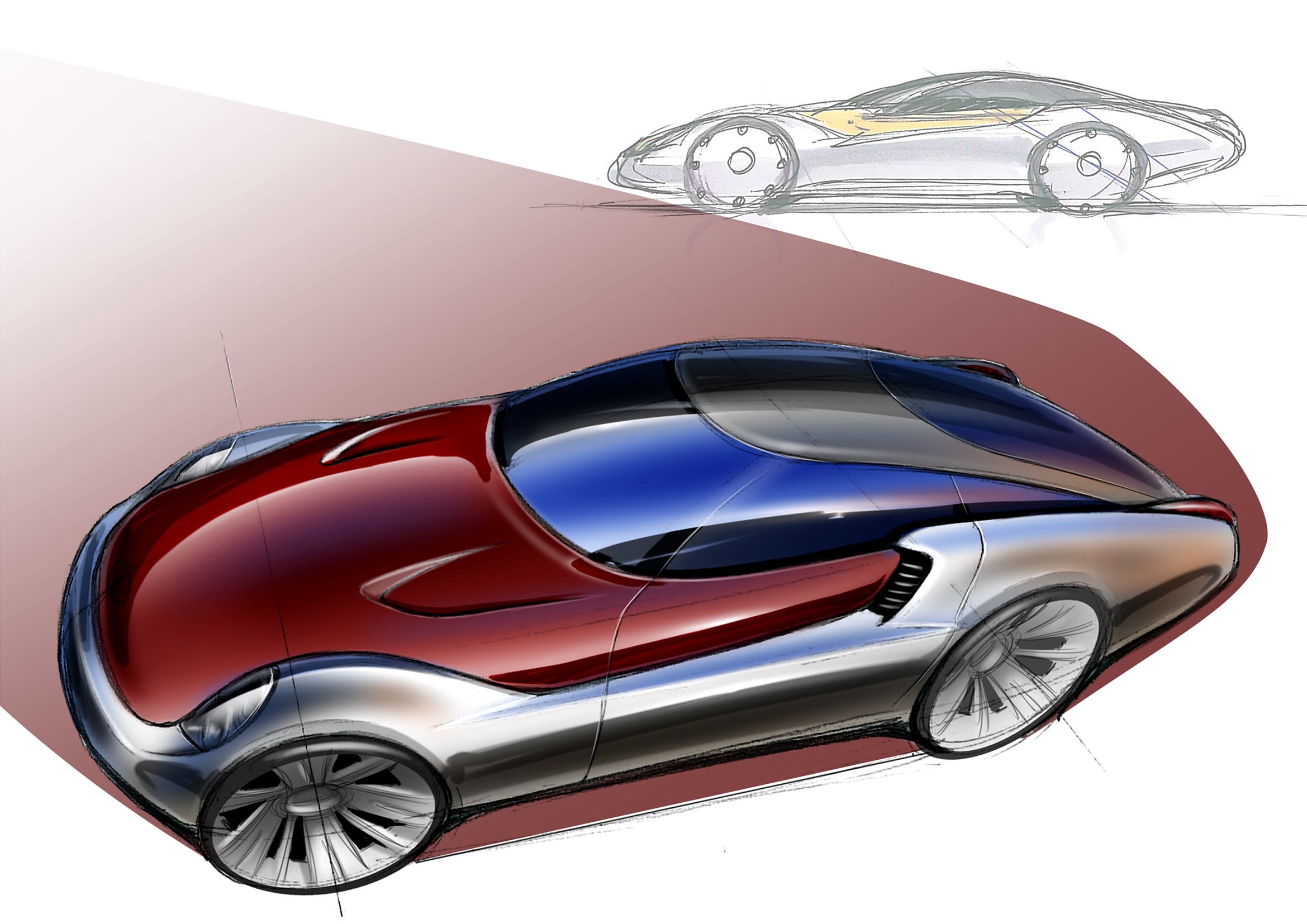 Back Issues of Tipo
Here's where you can get it.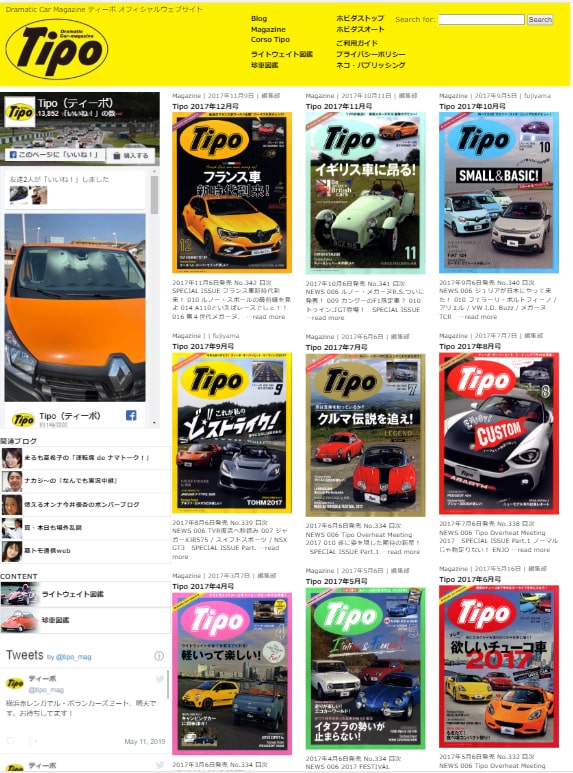 The latest issue of Tipo is now on sale.
We are in unprecedented and unpredictable times by the spread of COVID-19. While most shopping is coming to a halt under shutdown rules, the magazine is available here for you.