[Interview to CDA Students] Mitsuru Morita, a current student at IED in Italy – Part Ⅰ
An interview with CDA student Mitsuru Morita, who is learning at IED in Italy

"How do you decide which school to attend for becoming a designer?"
It is sudden to ask you; however we would like to ask this question to those of you who are pursuing a dream to be a designer.
Mr. Morita, a student of the Car Design Academy is also currently attending IED in Italy, and he is one of our Japanese students who decided to go abroad to gain the next stage of education. Today on this interview with Mr. Morita, it is revealed that going to local school is not the only option for you. Our principal, Mr. Can asked questions to Mr. Morita to bring out every detail of his experience to go to abroad – starting from the process of how he selected the school, school life at IED, to the benefits of study abroad. You will find full Mr. Morita's episodes here and we hope you will enjoy reading them.
→You will see his works created during the 1st grade at IED from here.
His works.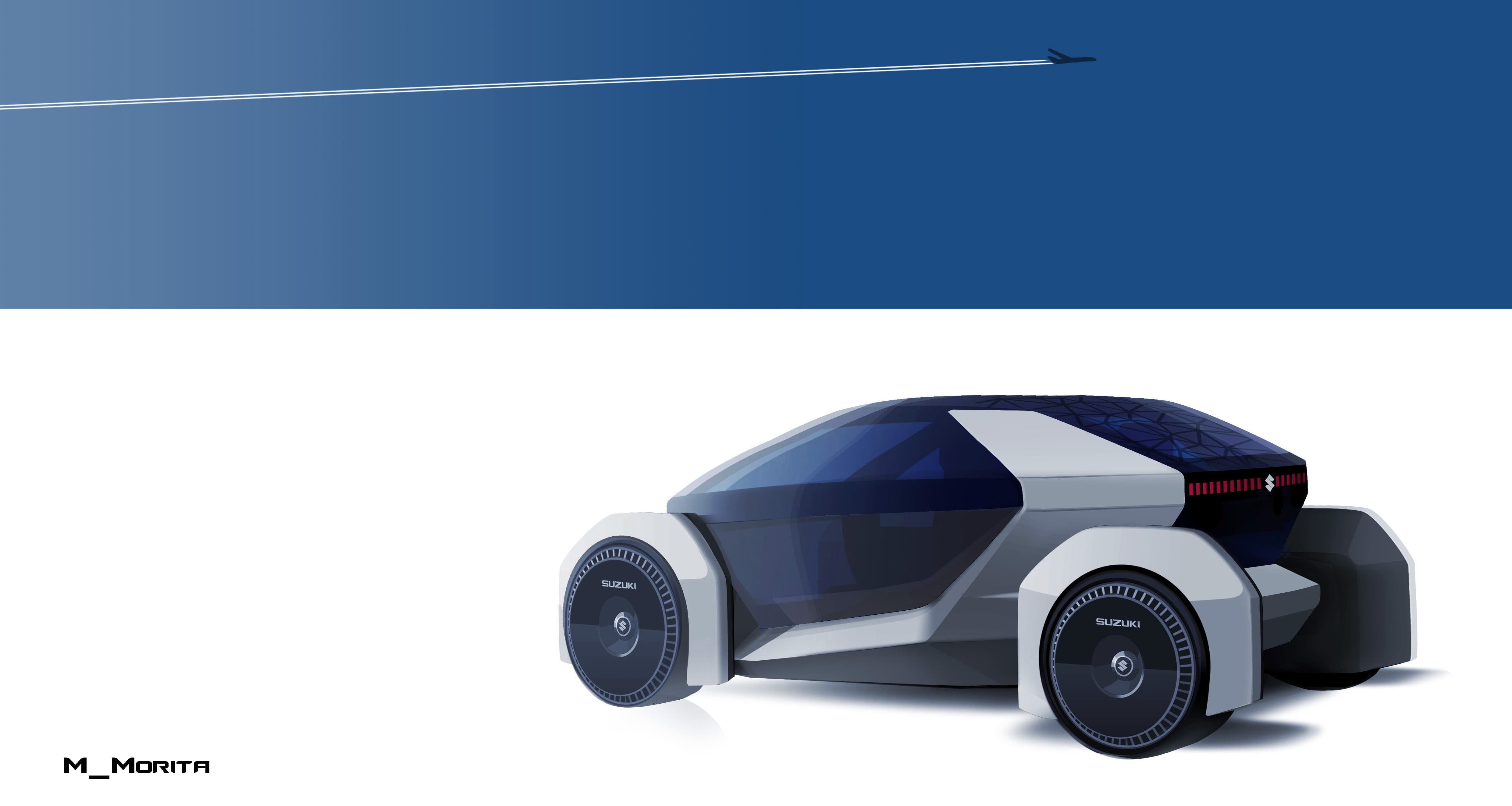 ---
Why he decided to go to abroad?

Can: Today, I'm going to ask you questions as an interviewer, not your instructor. I'm thrilled to hear various episodes from you. First, please tell me about your current situation.
Morita: I am a student of IED Turin now. (→IED Torino)
IED actually has several campuses in other cities such as Milan, in Spain, and Brazil. However, the IED Turin where I am going is famous for car design. I think, it is largely a result of the place where is headquarters to major auto companies such as Fiat. I am a sophomore in a major of Transportation Design.
C: I would like to move on to the next question to ask the process for studying abroad. But before that, I want to hear about your background. Can you tell me where you are from?
M: I was born and raised in Tokyo, Japan. This is not the first time to study abroad for me. I had a 2 weeks study program in New Zealand when I was a junior high school student, and this experience had left me with curiosity for foreign countries. I also went to a school in the United States for one year during my high school.
C: Why did you go to the United States?
M: I just had an interest; but at the same time, I had been going through a rebellious phase in those days, so I didn't want to stay with my parents.
C: That became a big advantage for you.
In those days, did you already have an interest in design?
M: Yes. It all started with the time when I was in primary school. I watched NHK* program on TV at that time, and Mr. Ken Okuyama (→Ken Okuyama)appeared in the program. *NHK is Japan's national public broadcasting organization.
It was the first time to see a car designer for me, and I still remember that I was so impressed and thought, "there is such a wonderful job in the world!" However, I was not serious for being a car designer at that time. Therefore, I used to study focusing on sciences rather than art during the United States.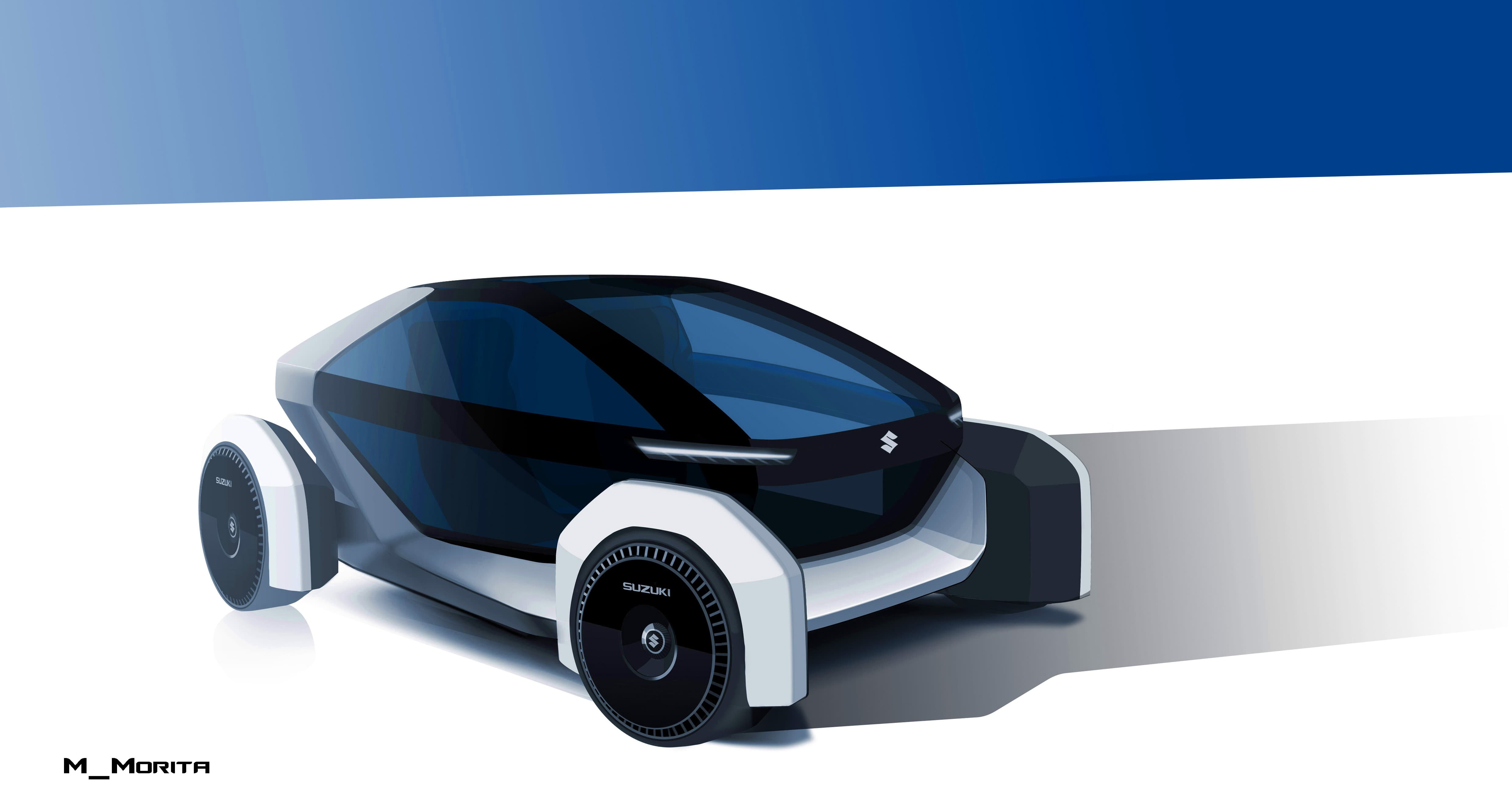 C: When and what made you decide to become a car designer?
M: It was the time in Japan after finishing a one year study period in the United States. When I was back in Japan, I had to decide on which University to go after graduation, and I had been seriously thinking about my future. I thought that I want to work at a job related to cars; but I couldn't decide which one, an engineer or car designer I want to become. And then, my father told me, "You are better suited for a designer" that his words led me decide to be a car designer. My father never belonged to the industrial fields, but his thinking was that what I learned in car design can adapt to other fields like product design.
C: Your father is such a wonderful person. He encouraged you to go to the United States although you were in the rebellious stage. Furthermore, he gave you helpful advice that leads to good decisions. I feel that he always tries to fulfill your wish and he's always been very supportive.
M: I really think so. I'm so grateful for that.
His woks created during the 1st grade at IED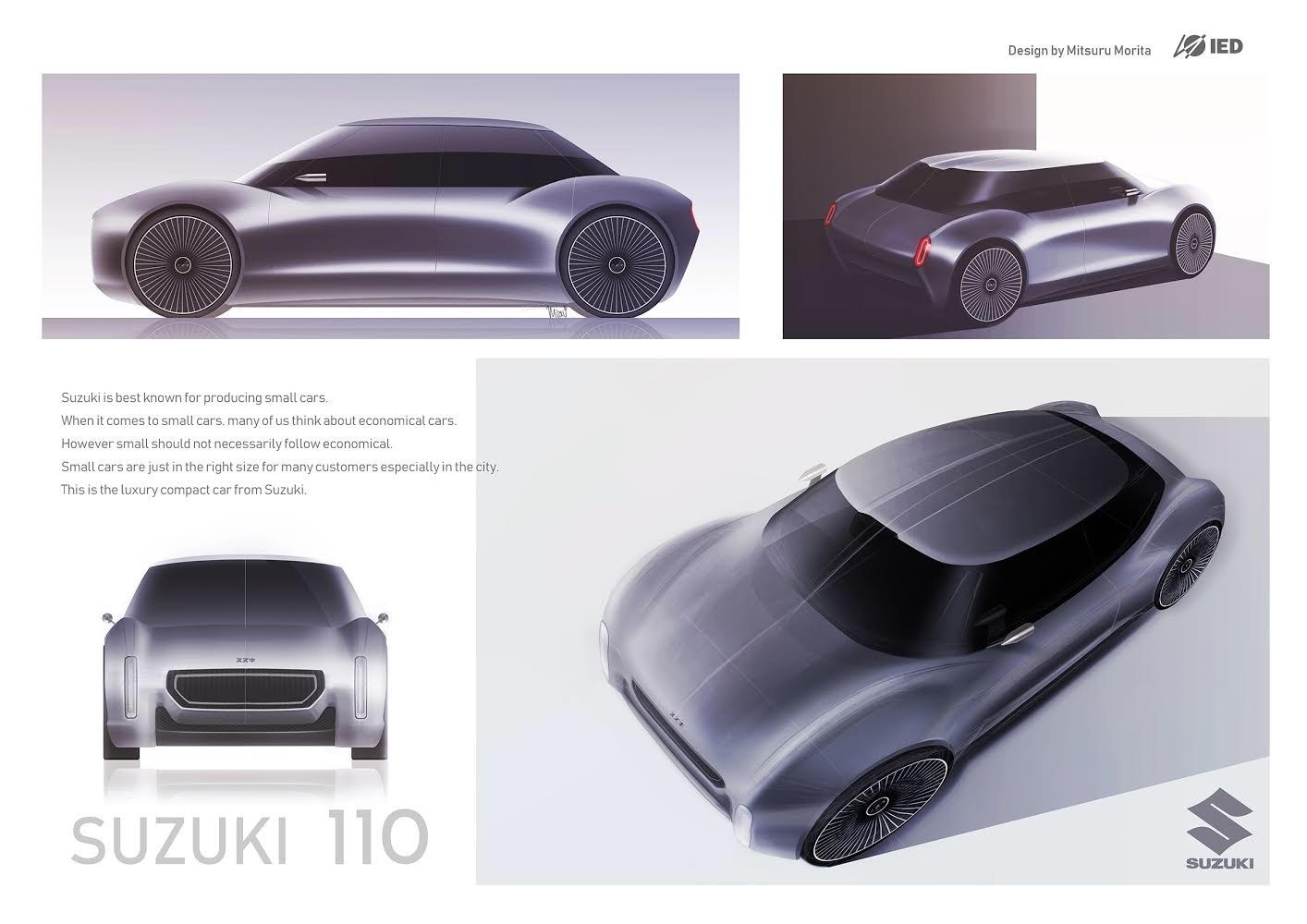 C: How did you select a school after deciding to become a car designer?
M: After the decision, I had gradually collected information for becoming a car designer, and I found a fact that I need to go to University of arts in order to become a car designer in Japan. I lived in Tokyo, so I started to go to a preparatory school named Shinjuku Bijutu Yobiko for taking entrance examination for Tama Art University.
C: So, you went to the preparatory school when you were in the 3rd grade at high school. You were already late for going to the school, weren't you? Because I know that most of high school students in Japan who want to apply art universities go to the preparatory school more earlier. Did you have an experience to get disappointed in comparing with your level and those students?
M: There were a lot of amazing students in the preparatory school. I was aware that there are so many people who draw well. But, I did not get disappointed by it. It was fun because I could learn a lot of things and absorb new things.
C: I see. So let me ask you the main question today. The question is, why did you decide to go to Italy? I wanted to ask you in the most.
M: hahaha, I know, many of you probably do not make sense how my experience I told you so far connected to Italy.
To be honest, I was not good at color composition in the preparatory school. Even though my teacher recognized my works, I always felt I have no sense and never satisfied my works. Around December of that year, I gave up to apply Tama Art University. It was a setback.
C: What!? You mean, you gave up the university before you take the entrance exam? Did you consider about other universities or schools?
M: No, I didn't. I am not the kind of person who would fight a losing battle… And, also I was stacked into my thinking that Tama Art University was the only university I had to go. After that, various thoughts were crossing in my head such as I don't have enough talent for being a designer… and gradually became to think about going overseas may be a better option because I had studied in foreign countries.
C: That makes sense. Your past experience indicated you to the future. In the common way, especially in Japan, many people don't think like you. From my experience, I know that when they failed to the entrance examination of art University, most of them cannot change their thinking to find the way in abroad.
By the way, why did you select Italy? You look good at speaking English, so I am wondering it.
M: It's because of my financial reason. The tuition of Art Center (→Art Center of Callage)is expensive for me… To be honest to tell you, I think most of the people cannot go to the Art Center for the same reason with me. As far as I found out, Italy was reasonable.
C: How did you collect the information? Your answer will help the people who are thinking to go to abroad now.
M: I got most of the information on the web. I carefully read about instructors, learning environment, and recruiting information that were all available on the web, and I also checked so many reviews.
Now, I have an advice to those of you who are thinking to go to abroad. Please try to have a contact with agency who help international students to enter the school. In my case, I entered the search words as "Italy study abroad" and searched it on the web because I already decided to go to Italy. Then, I found the agency and could hear more details from them. I think, it depends on the schools, but there is at least one staff member who helps international students. Going back to my case, I could talk to a person who was in a position related to IED, and he helped me with the application. If I were alone, probably I could not handle with all process for the appilication by myself.