Mr. Yamashita, who designed Nissan Fair Lady Z, has become a faculty member of CDA.
PRESS RELEASE
We are pleased to announce that Mr. Toshio Yamashita has just joined Car Design Academy as a new instructor from this month.
Mr. Yamashita is famous for his successful carrier as the chief project manager for "Fair Lady Z, Z32" in Nissan Motor, as well as other major Nissan's cars. He was a professor of Tokyo Metropolitan University until June this year to teach "Transportation Designs." Since he has had such a strong background as a Car Designer and teaching Car Design in university students, and owns profound depth of insight, we are confident that he will be able to contribute to raise the quality of CDA course contents as well as expand CDA students recruiting opportunities. He is going to be a strong asset for all of us.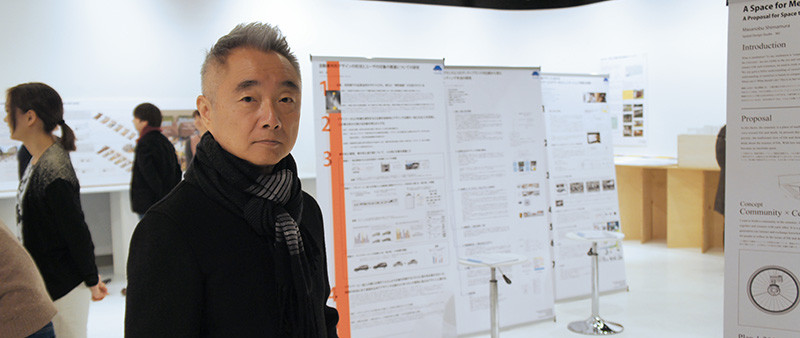 Mr. Yamashita's Career
Born in 1949 in Fukuoka City, Japan. Joined Nissan Motor Co. as a car designer in 1968. His first work in Nissan was second generation of Violet. After he involved several other Nissan models, he was mandated to manage major Nissan flagship models such as the project of Fair Lady Z-Z32, Skyline GT-R, Infinity G35, and Q45. He was invited to have his design class, Transportation Design, at Tokyo Metropolitan University in 2008. In June 2015, he established his own design company, INTERROBANG DESIGN INC. He is actively managing his new born design company to do "Design Development", "Design Consultant", and "Raising New generation Designer."
You will be able to get more detail stories how he managed to do all those big projects in Nissan from this link.
Mr. Yamashita's new role in Car Design Academy to enhance our capabilities.
・He is going to launch CDA's Monthly Design Competition for our global students both in Japan and the rest of world.
He will give students a theme of the month. All CDA current students and graduate students will have an open field design competition. This competition is more similar to the real world competition when students will face once after they join automobile companies or design houses. He will be responsible for all this program, including theme set up, evaluation, and giving feedback.
・Teaching how to create Concept Board and Portfolio.
He has experienced both side of creating presentation materials as a designer when he was working in Nissan and evaluating presentation materials as a project manager after he got promoted as a project manager. In addition to that he had 7 over 7 years' experience to teach how to create presentation materials when he was a professor at Tokyo Metropolitan University. CDA has considered his unique experience should be able to bring valuable qualities in our program.
・Enhance CDA capabilities to provide with our students for Recruiting Assistance.
Mr. Yamashita's 40 years career in Nissan and 7 years professions in the University will enhance our recruiting assistance for our students.
Message from Mr. Yamashita to all CDA students:
I would like to encourage all young students who is looking to build his/her career to pursue car designing. Don't spoil yourself as making an excuse "I am still a student."  I expect you to come up the design which will lead the market for the next 5 -10 years. I would like to see the design which professional designers feel that he got beaten. You can do that. Very much looking forward to seeing your works.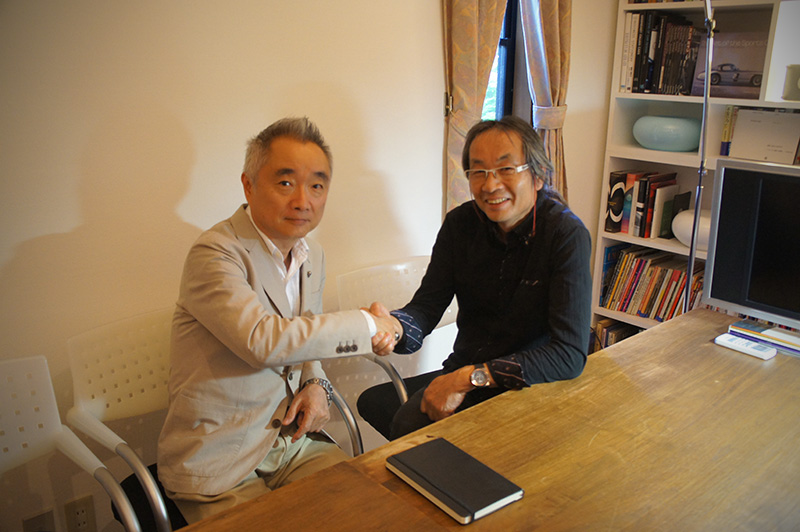 <Car Design Academy>
The world first and only on-line school where you can learn car design established by NORI, INC. Car Design Academy is boasting of lectures are taught by all active car designers, headed by Nori Kurihara, a Chairman of NORI INC who is also a design director of CDA. Instructors are reputable in both world and Japan, such as Mr.Takayuki Yamazaki of ex-Honda, Mr.Miki Hattori of ex-Opel, Mr. Toshio Yamazaki of ex-Nissan, and Mr. Takeru Can of NORI INC.
Students are currently from more than 20 countries, a freshman of colleges, design schools, free-lance designers, and new car designers in auto companies. CDA teaching materials are also adopted as a training materials for car companies, a construction machinery company, and a shoes maker.
In addition to on-line school, CDA has co-managed physical work-shop, car design competition, and sketch battle events together with a design company called TOO.
In Feb 2015, our English Class on-line education has been successfully launched to deliver the highest quality design education to all over the world.
Please visit CDA web page.
<NORI INC.>
Main Office: 4-8-12 Shiroyama, Odawara, Kanagawa-Ken Japan 250-0045
CEO: Yu Nakasone
Established in : June 6, 2001
Paid in Capital: \10,000,000
Tel: (81) 465-20-0112
Fax: (81)465-20-0113
Web Page: http://www.noriinc.com
Business: Designing & Car Design Academy
Communications Manager: Hashimoto