Voice of Mr.Hironori Maruyama, a prospective employee of Japanese automotive manufacturer
Will you tell us why you wanted to be a car designer?
I liked car from a child so I often drew graffiti of cars. I wanted to be a car designer without being noticed.
I went to a university in Kyoto, because I wanted to learn about "car" not only design. And also, I thought went to an art university or a career college, which had a car design course was very useful to be a car designer, however, I didn't know which one was the best way to be a car designer then.
When I became a third-year student of the university, I encountered the reality that I need to be employed after graduating the university. Since that time, I restart to find a college or an academy to learn know-how of car design to be a car designer.
Why did you decide to take lessons at Car Design Academy?
I asked some career colleges to send me their brochures. But I finished university's courses for 2 years, so I narrow down my conditions. I looked for a college or a career college, which has a 2-year course.
One day, I found Car Design Academy via internet. At that time, I didn't know very basic of car design, so I decided to learn basic of car design at Car Design Academy.
To be honest, I've never thought about being employed as a car designer by taking lessons of Car Design Academy. (LOL)
Compare to other colleges or university, Car Design Academy's school fee was very reasonable, so I wanted to obtain basic skills.
Will you tell us what you made efforts or when you had a tough time?
One day, an instructor of Car Design Academy told me about practical training at a car manufacturer, however, I haven't obtained enough skills of design. This was because I haven't taken lessons of Car Design Academy long then.
We had to submit a prior exercise to join the practical training. So I promised with the instructor that I won't submit the prior exercise until I achieve a certain level to join the training by due date of the exercise. Since then, I did keep practicing.
It was very tough for me; because I polished my idea and redrew it until late at night…well…, early in the morning day after day. I did this routine until eleventh hour. (LOL)
It was quite tough, though the instructor gave me pieces of advice and corrected my design with tender care. Finally, I was able to join the practical training.
How was the practical training at a car manufacturer?
I met members of staff of Design Department of the company and many students who wanted to be car designers during practical training. Everything I did was very good experiences, since I have never done them before. 
Now I remembered. I had my desk opposite side of a student's desk of Car Design Academy at the company. So I was so surprised. (LOL)
Although I designed a rounded car during practical training, I couldn't describe the rounded body well.
And a designer of the car manufacturer who saw my sketch talked to me and he said "You didn't want to design this shape, did you? If you have an image that you want to describe in your mind, whatever it takes, you should make an effort to describe it with your current skills!", and supported me. It was so impressive.
I think I could do all the things I can include the final presentation by supports from everyone from whom I received pieces of advice, etc.
What would you like to achieve next?
My current challenge is how much I will be able to learn and obtain skills until joining the company.
So, I'd like to horn my skills step by step.
Will you give a message to everyone who wants to be a car designer?
As I said, I drew sketches in my own fashion from a child. But I really think that it is very important to be taught by professionals.
Also, I didn't have any friend who wanted to be a car designer, but I met many folks who have the same dream at Car Design Academy.
They boosted my confidence and I was able to increase my motivation naturally by being in the educational environment.
I highly recommend that the person who don't know how to be a car designer or cannot find first step to be a car designer take Car Design Academy's courses.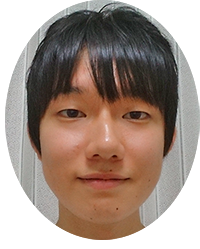 Mr.Hironori Maruyama
21 years old, born on February 12, 1993. After graduating a high school in Shiga prefecture, went on to Faculty of Engineering of a university in Kyoto and majored in mechanical engineering. Then entered Car Design Academy in November, 2013.
Joined practical training of a Japanese car manufacturer in February 2014 and got an official job offer as a car designer from a car manufacturer. Currently, he trains himself to improve car design's skills furthermore for joining the company in 2015.