【Nori's Design Talk – vol.4】
This is My Ideal Pickup Truck!
The article we are going to introduce this time is one of Mr. Nori Kurihara's serial columns in Tipo, and it appears in the 371 issue of the magazine featuring a topic; "How are small cars!?" Mr. Kurihara tried thinking about his ideal pickup truck along the topic.
In Japan, talking about the pickup truck, it is a large pickup truck made in the United States or reimported. However, a compact pickup truck with unique design… it really sounds good, doesn't it?
Compact Pickup Truck (Light Truck)

We don't see many "Pickup" trucks these days. It is a vehicle having an enclosed cabin and an open cargo area in the rear. During the 1940s to 70s, many automakers had produced it. Actually a pickup could be the most versatile vehicle because it covers various situations such as leisure, for a delivery business, or for hauling things including agricultural machinery and crops etc. However, minivans and other types of car are coming to the front in the market today, and such compact pickups have faded away.
A limited number of large pickups are just produced for foreign countries, and it only gains the support of some users for its fashionability ― this is the present situation surrounding the pickup (in Japan). Although the pickup which is not commonly seen nowadays on the road, I think there is nothing more useful and fun than the pickup because of its: movement of persons+ hauling things.
Current light trucks are driven well, turn the curve well, and feature quietness that make me not feel any disadvantages as well as the regular cars, or rather, it is a useful vehicle for its small size. Therefore, I thought I wanted "a compact pickup" having a bigger cabin and not restricted by the size of the Kei car. It would be a vehicle just like the cabin is comfortable for 2 persons, and a lot of luggage can be loaded onto the car while covering various situations. That's my ideal transporter. So, I drew this sketch as I was imagining a stylish "compact pickup" with a field of flowers in the background…
by Nori Kurihara"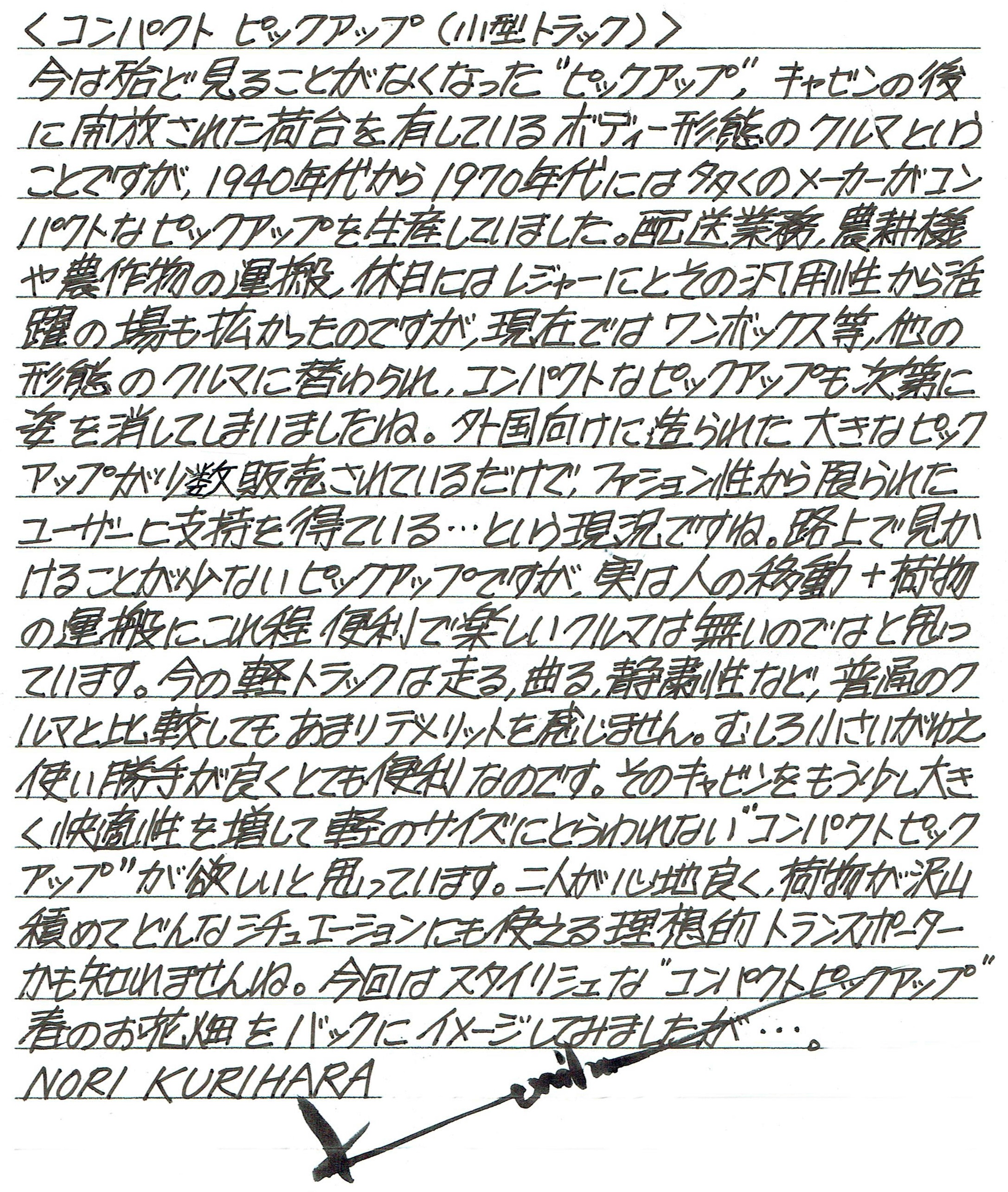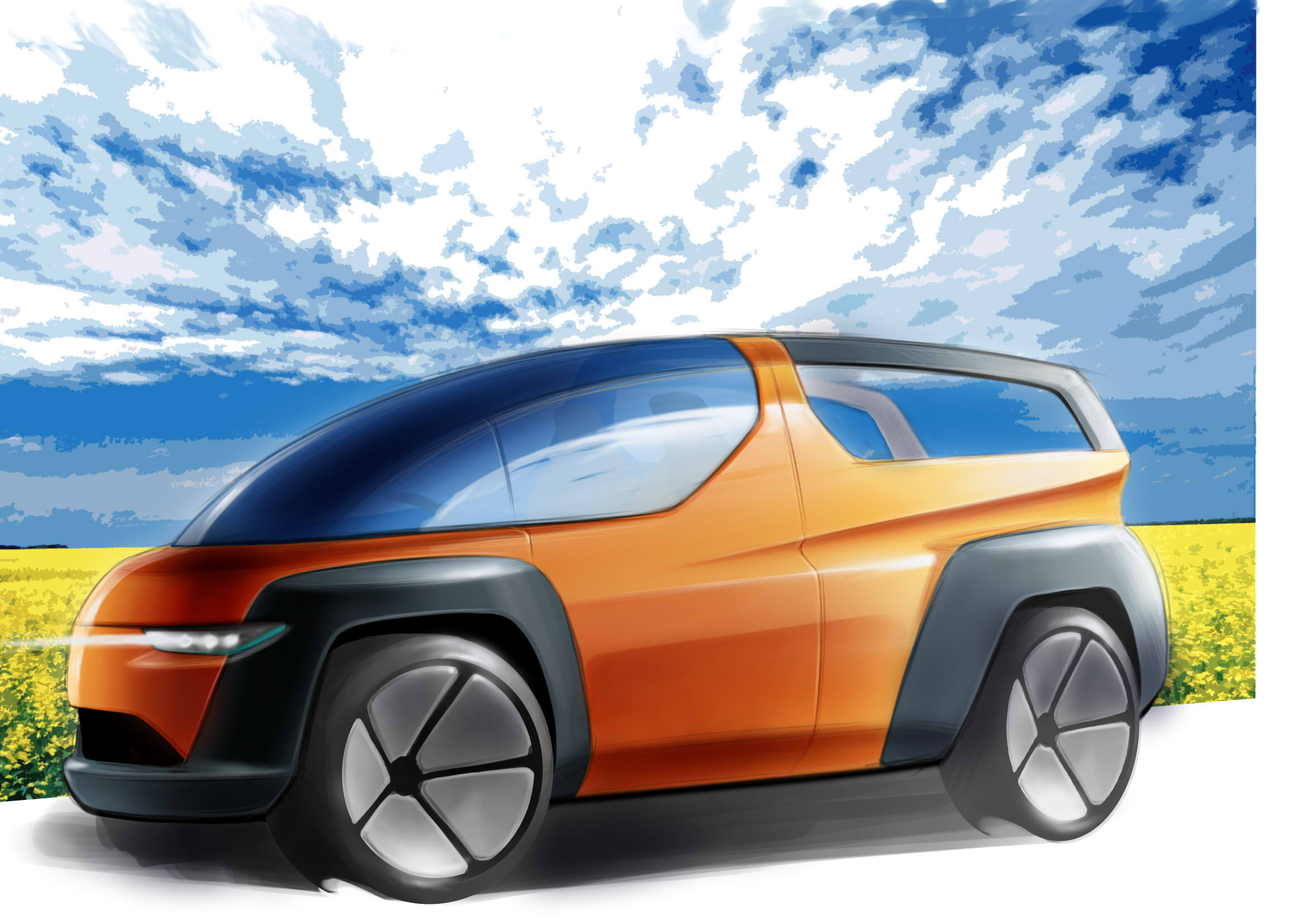 This column was published in the 371th issue of Tipo.
Here's where you can get it.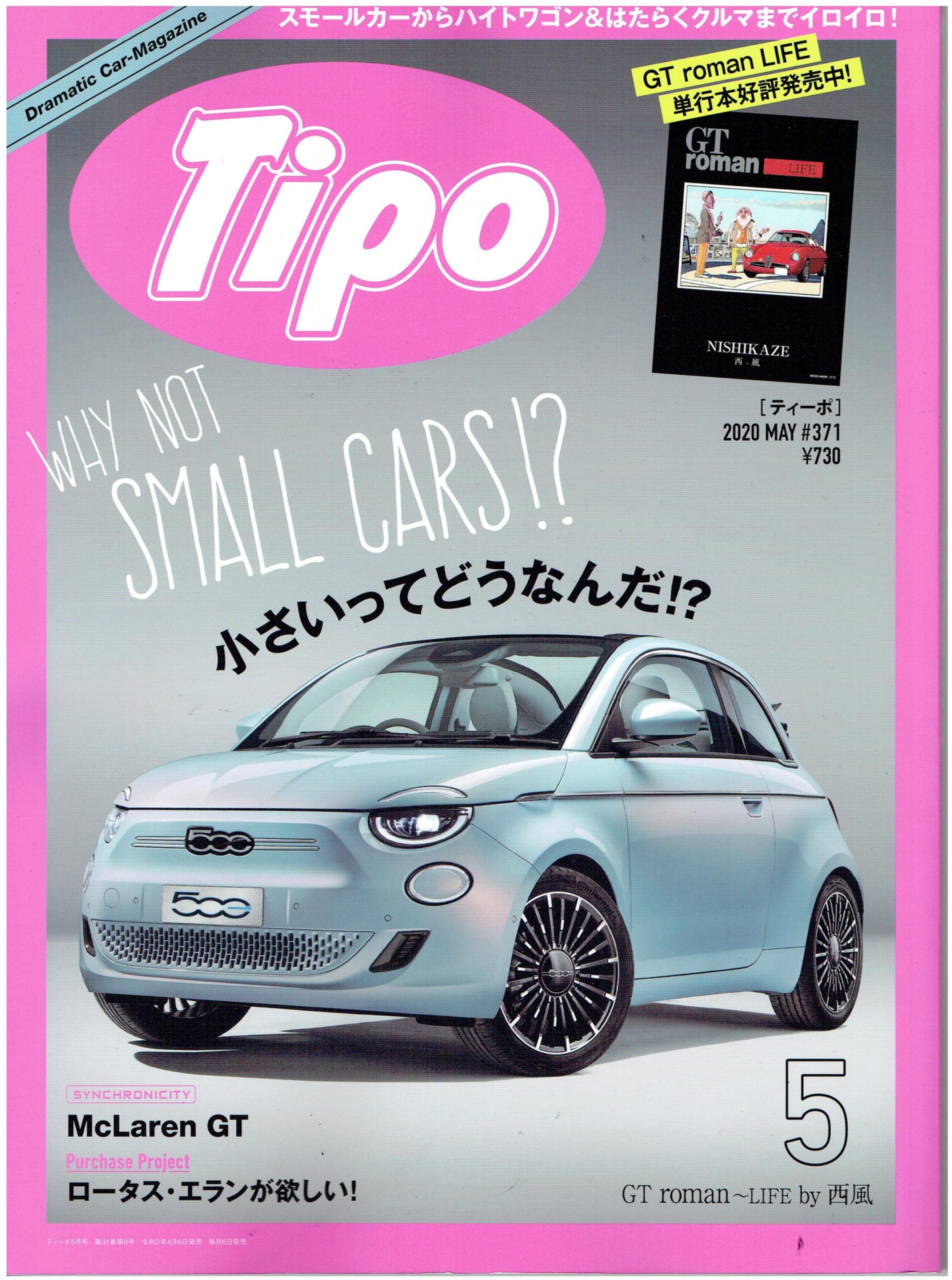 The latest issue of Tipo is now on sale.
We are in unprecedented and unpredictable times by the spread of COVID-19. While most shopping is coming to a halt under shutdown rules, the magazine is available here for you.