【Nori's Design Talk – vol.1】
Super Sports Car: Way Too Ambitious?
Mr. Nori Kurihara's Serial Column Starting This Month!

Many of you living in Japan have seen Mr. Nori Kurihara making posts about serial column of his car sketch in Tipo, Japanese automotive enthusiast magazine published monthly by Neko Publishing, that he has been working on. We have been holding off on making an official announcement, but now is the time!
We are really pleased to tell you that Mr. Nori Kurihara's serial column in Tipo called "nori's design talk" also will start on our website. We would like to thank you to Tipo for all your assistance launching this release.
Mr. Nori Kurihara is one of the most famous car designers in the world. As you might know, he is also a founder of Nori inc who runs CDA, and supervised all programs of the academy. There are so many things we would like to mention about his achievement and contribution; however, we can't write them all here. The book, "Ignition"(available in Amazon Japan) tells exactly his journey as a car designer and invites the other famous car designers. We recommend you reading the book once in your lifetime.
The first his column is titled "Sports Car for a New Era" but unfortunately this is all the news we have at the moment. We look forward to giving you more his columns in the future!
Sports Car for a New Era

"It's has a very low height with high-performance. It looks powerful and fast as you expected. It makes you feel something out of the ordinary. That is the Sports Cars. ― probably, I think these are the common perception many of you are having about the sports cars. However, Porsche, Lamborghini, Jaguar, and Ferrari, such automakers specialized in sports cars produce large SUV with high height these days. It seems that the concept of sports cars has been changing. The sports cars are generally driven on well-maintained road, whereas cars which meet functional needs just like a cross-country style designed to withstand off-road condition with some height are more accepted from the people today.
To my thinking, 'to be fun to operate a car' is the base of sports cars even if the changes as I said earlier to be seen on their concept. It is completely opposite end of the autonomous driving. While thinking these things, I am wondering how the sports cars should be like for a new era. Most people will not own multiple cars, so I imagined and drew this, 'a compact multi-purpose vehicle' which will be able to cover a lot of ground in your life. As a SUV, use of family car, pickup van, and minivan ― I wanted to try bringing them all together in this vehicle as a "sports car for a new era." Well… I was being a little too ambitious with sports cars?
By Nori Kurihara"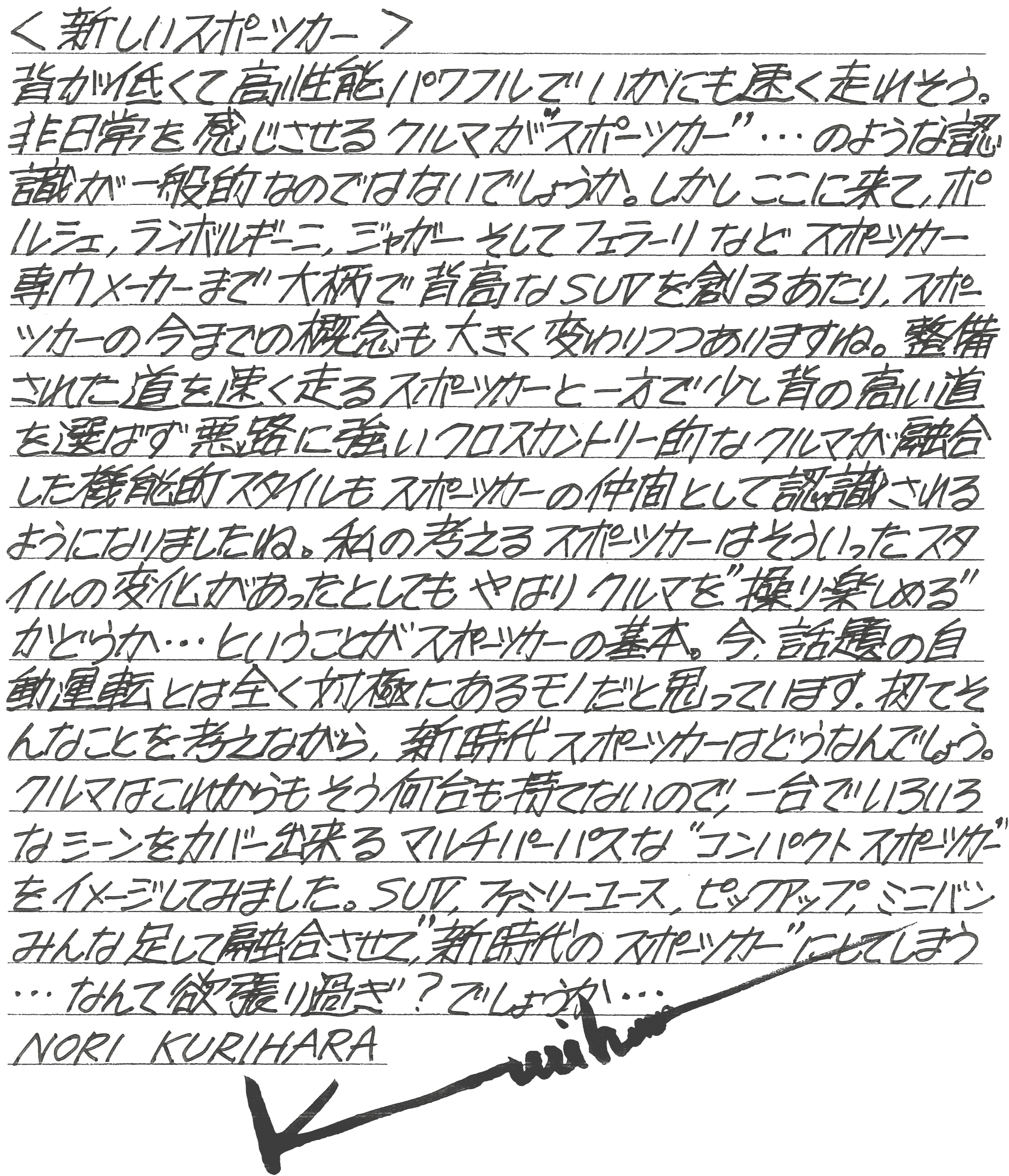 This column was published in the 370th issue of Tipo.
Here's where you can get it.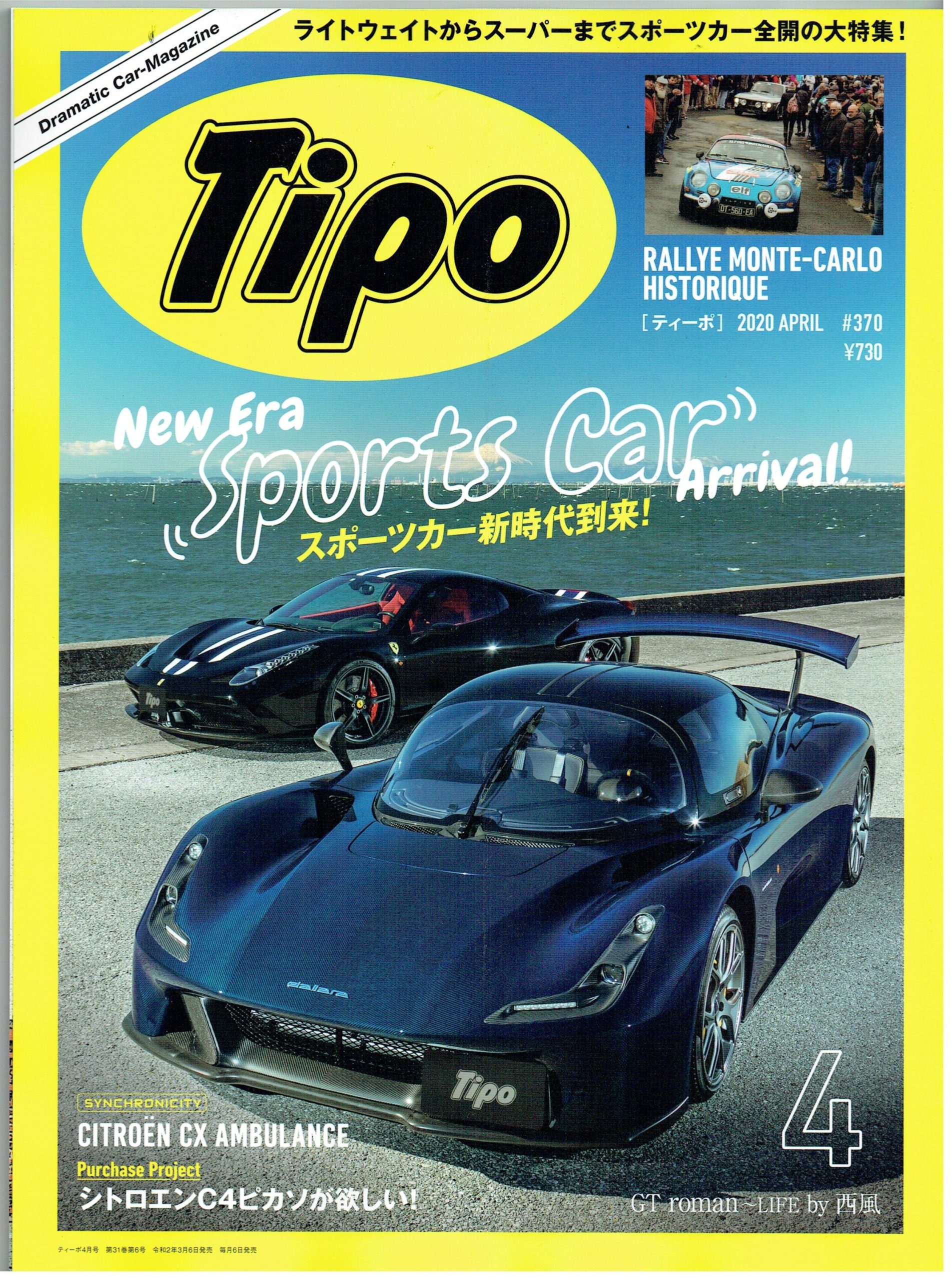 The latest issue of Tipo is now on sale.
We are in unprecedented and unpredictable times by the spread of COVID-19. While most shopping is coming to a halt under shutdown rules, the magazine is available here for you.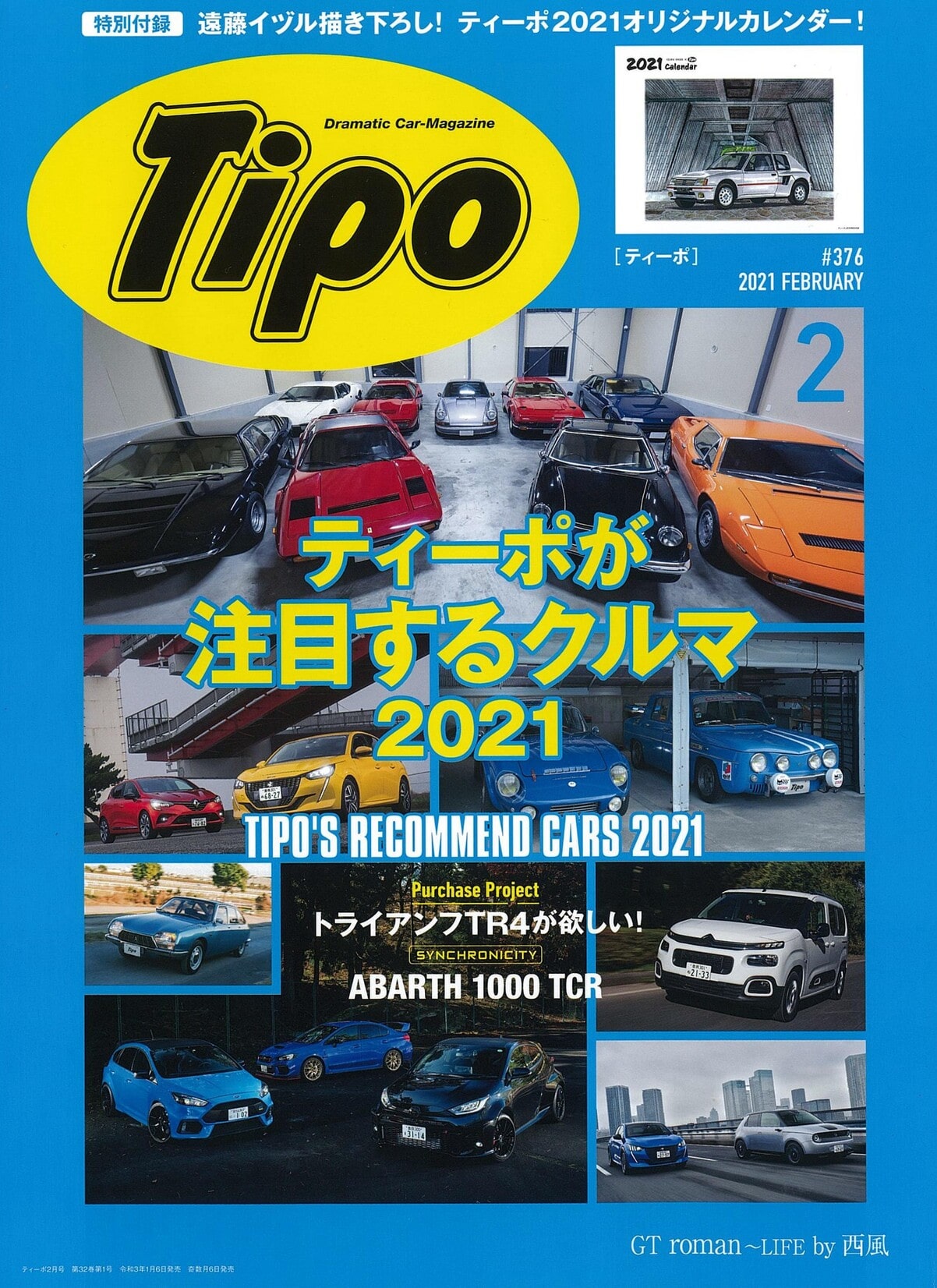 TOP