【Nori's Design Talk – vol.3】
Longing for Italy
It is a pleasure to introduce you one of Mr. Nori Kurihara's serial column in Tipo, which actually appears in the 269 issue of the magazine.
Mr. Kurihara had led a life of car designer in Italy, and it's been a while since he came back to Japan. However, he still longs for the life in Italy, and this column tells what he loves about the life. Italy faces its most severe crisis due to Covid-19 pandemic right now. We, Car Design Academy decided to release this article as we do wish their daily life – so many people from all over the world fall in love with their lifestyle, return to as close to normal as possible.
*"nori's design talk" is the popular column written by Mr. Nori Kurihara and serialized in Tipo, Japanese automotive enthusiast magazine published monthly by Neko Publishing. "nori's design talk" on CDA is released by courtesy of Tipo.
Longing for Italy

"It might be a little wired coming from a person like me who used to live in Italy…
It's been quite a while since I came back to Japan, but I still yearn for Italian lifestyle.
Instead of never getting any work done, people eat delicious food with a wine in their hand that play a major part of Italian lifestyle ― perhaps, many people might have such an impression. However, I would say, Italian people actually work harder than Japanese. When I was in Italy, I saw the people that they devoted themselves to their work with amazing concentration ― it's all for long summer vacation, and they have a good sense to balance between work and the things they love. This is an impression I have had for them.
In addition to that, Italy's rich history has produced their sense of beauty and creativity. I think, it is one of its kind as self-confidence or pride etc. They have own firm opinions and sense; therefore, they are not easily swayed away by other people. Especially, their worship of beauty has been at the heart of Italian culture for centuries that is what Japan lacks, and I'm a little envious of those of national character of the country.
And, aesthetics and originality are often seen in vehicle design created by those people. Those of their attitude towards creating things have been around for a very long time, and it continues until a modern manufacturing in Italy. When I see Italian cars in which design filled with unique and stylish, I realize once again that those designs come from their own lifestyle and evidence of their rich culture.
Then, I want to think about car design of the future as I'm remembering my old days in Italy because the magazine this month features Italy. It will also be time for reconsidering about Japanese sense of beauty. I'm going to try imagining a small sports car which will be fun to drive on a country road.
By Nori Kurihara"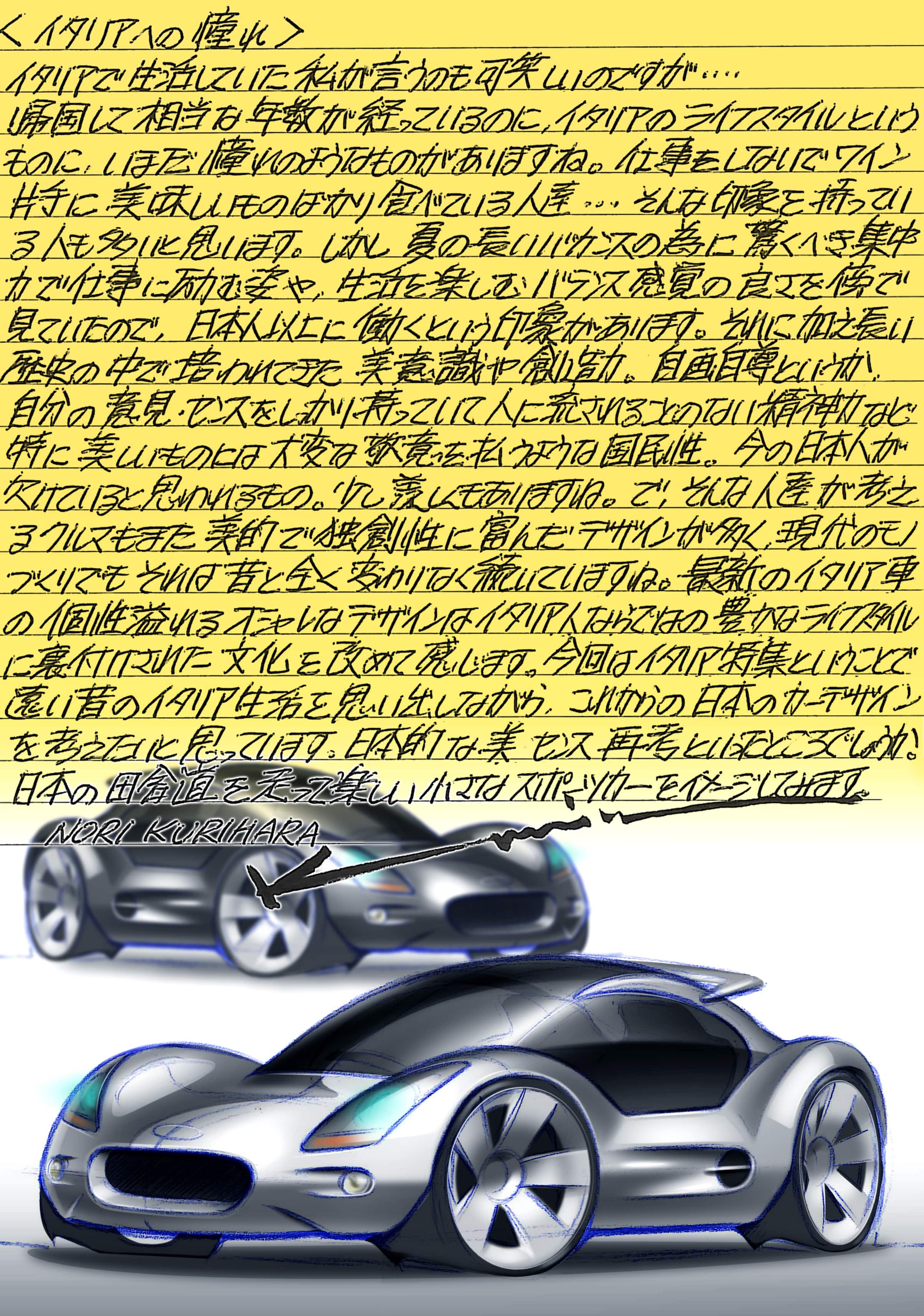 Back Issues of Tipo
Here's where you can get it.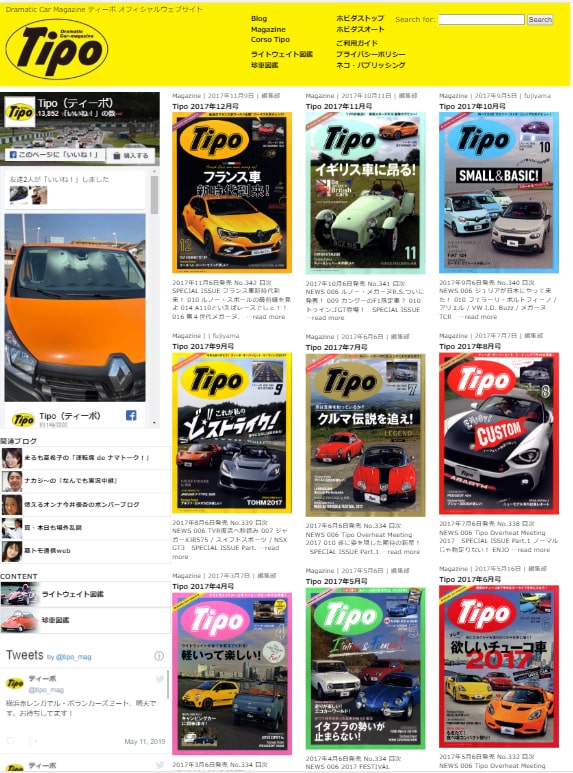 The latest issue of Tipo is now on sale.
We are in unprecedented and unpredictable times by the spread of COVID-19. While most shopping is coming to a halt under shutdown rules, the magazine is available here for you.