【Nori's Design Talk vol.6】
Compact Mobility
 The article we are going to introduce today is one of Mr. Nori Kurihara's serial columns in Tipo, Japanese automotive enthusiast magazine published monthly by Neko Publishing. It appears in the 374 issue of the magazine.
Mr. Kurihara has taught at Kuwasawa Design School in Japan for many years, and the school has made a transition from face-to-face to online learning due to the coronavirus since last year.
During the online learning, the "2-seater compact mobility" was a theme given to students as their assignment. It is usual that teacher gives a theme to students and provides advice on students' engagement, but he is trying the theme in this column… that's Mr. Kurihara!
Car Designing through Internet

"The COVID-19 pandemic has had a profound impact on various fields and will affect our lives in many ways. I have been teaching car design to young people for many years. The field of education also has been affected, and it has changed the way I teach to my students.
The "online" (one of the most often heard words these days) class is conducted through PC displays. The first online learning at the school started from the first semester which began in last April. Teachers were also not allowed to go to school buildings, and unable to have a face-to-face interaction with students. It was such a new online learning that I had never imagined before.
During the semester, students worked proposing a design for 2-seater compact car under the theme of "Seeking the Possibility of Compact Mobility." As we think about sustaining changes in lifestyle behaviors as the coronavirus pandemic spreads, including avoiding crowds, it would give us a great advantage for owning the compact car. Furthermore, I expect that it would bring an existence value to the car as it accelerates the importance on choosing the right type that fits the situation surrounding you.
From creating a design concept to submitting sketches, all class work was done online. If the security problems could be solved, the way also would be applied to a real design development scene at the companies. Especially, designers and creators can work from anywhere they do their best-the future will entail "Car Design from Anywhere at Anytime."
Now I try imagining a future mobility which is reflected on how I and my students think about vehicles of the future. I want to depict a bright future…by Nori Kurihara"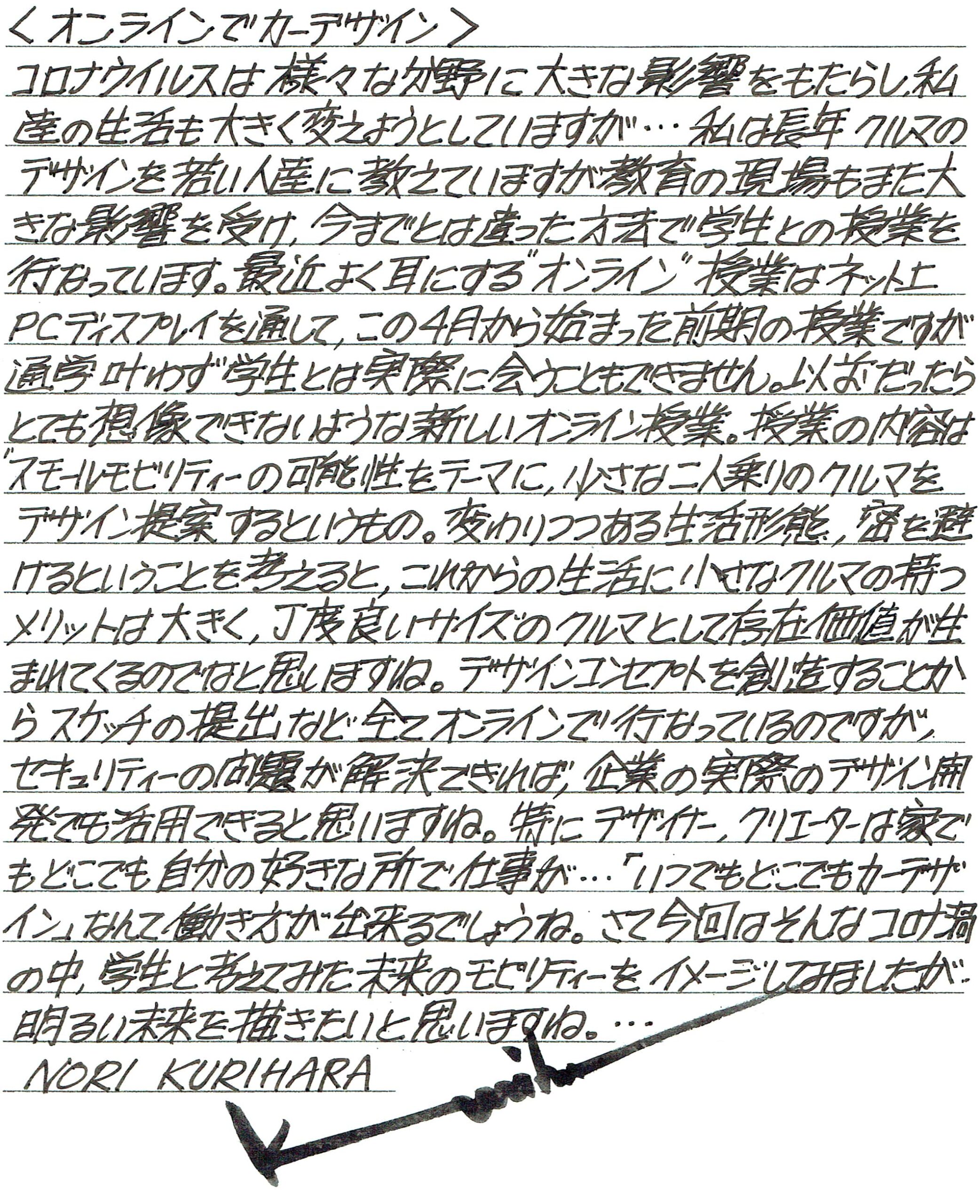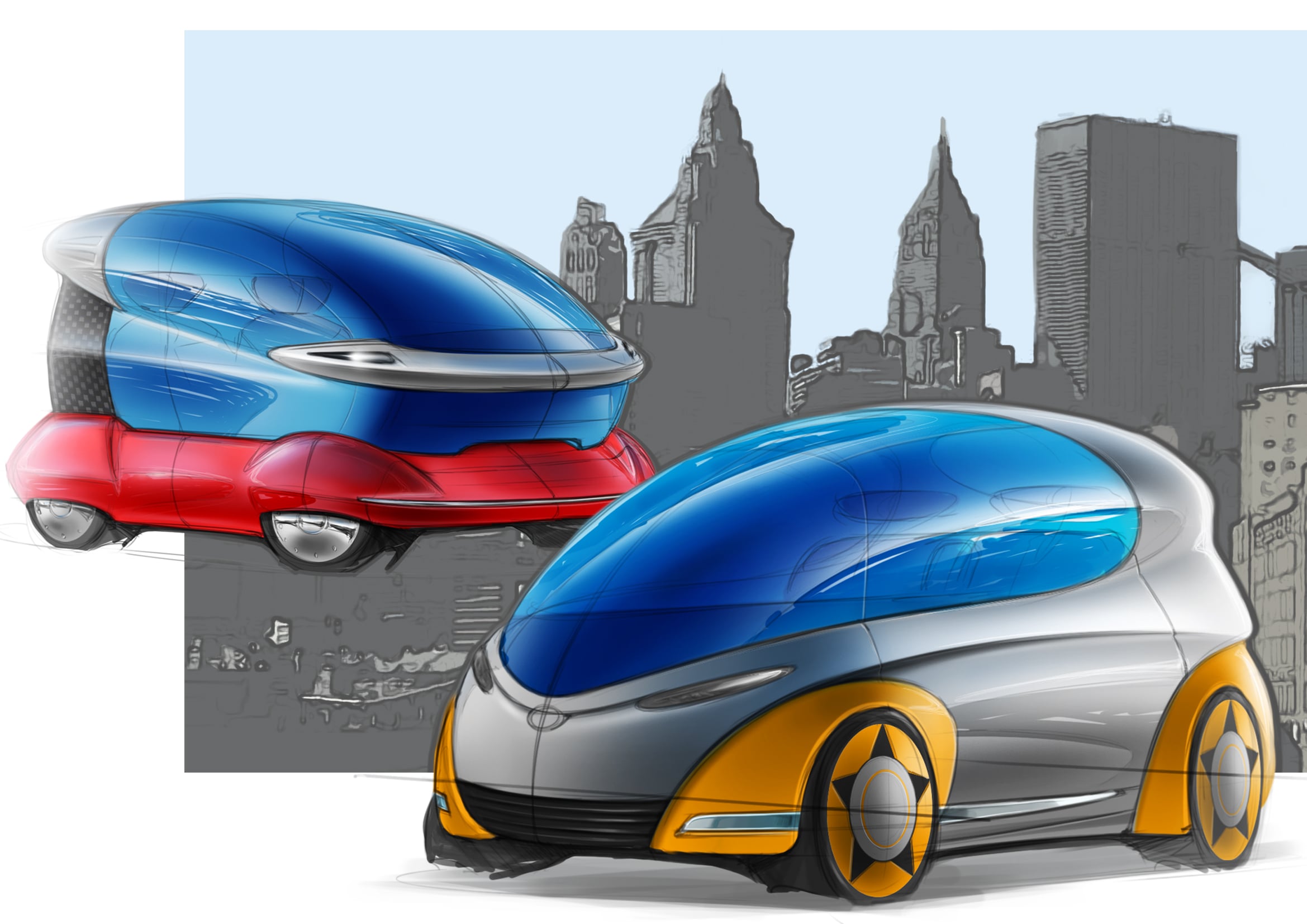 This column was published in the 374th issue of Tipo.
Here's where you can get it.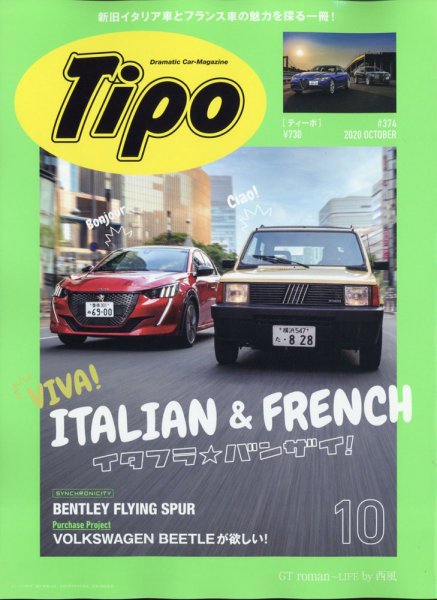 バックナンバーの購入も可能です。
お買い求めはこちら。