【CDA Student Works】Mitsuru Morita, a current student at IED in Italy
Mitsuru Morita shares his works created during the class at IED

While participating in Car Design Academy, Mitsuru Morita made decision to go to Italy where the country is far from his home country, Japan for gaining a global perspective in order to achieve his dream, being a car designer. He is currently in the 2nd grade at IED, and willingly accepted our request for sharing his works created during the 1st grade of IED on our website.
IED

The Istituto Europeo di Design (IED) is a private design school in Italy.
The school is organized into four disciplines: Design, Fashion, Visual Communication and Management.It is spread over nine cities—Milan, Turin, Venice, Cagliari, Florence, Rome, Barcelona, Madrid and São Paulo—and thirteen locations which occupy more than 50,000 square meters of space. It offers 29 different courses of three-year duration, in several languages: English, Italian, Spanish and Portuguese. These courses are attended by about 10,000 students every year, totaling to more than 90,000 students, for the Institute's forty-year history.(Reference:Wikipedia)
Probably, many of you have seen its name, IED on the recent news reported that they created the electric concept car in partnership with Honda.
Geneva 2019: IED-Honda TOMO
The Concept

Mitsuru proposes the "Last Mile Mobility" in this project. *He defines "Last Mile" as a commuting rout rather than that the final step of the delivery process in logistics.
Today, the Last-Mile is a major theme used in worldwide for addressing logistics solutions and the term has become wildly popular as affecting the efficiency of transportation infrastructure. Mitsuru has specified the commuter students in Tokyo as this project's target user, and proposes an idea for helping reduce their transportation stress with his unique method.
Enjoy seeing his works!
*These works are horizontally long. If you are using a smartphone, please control to view the works by rotating the screen to horizontal.
---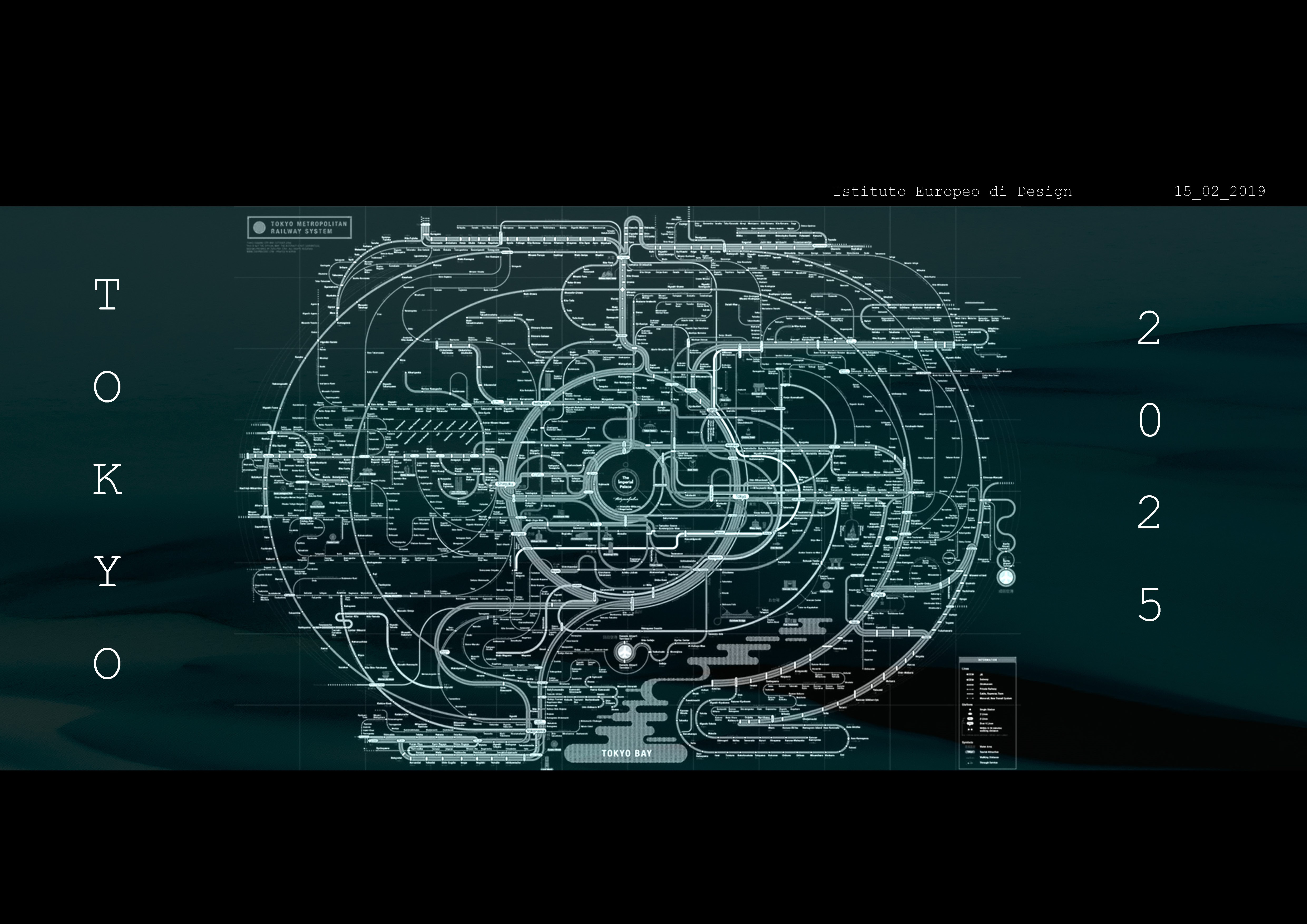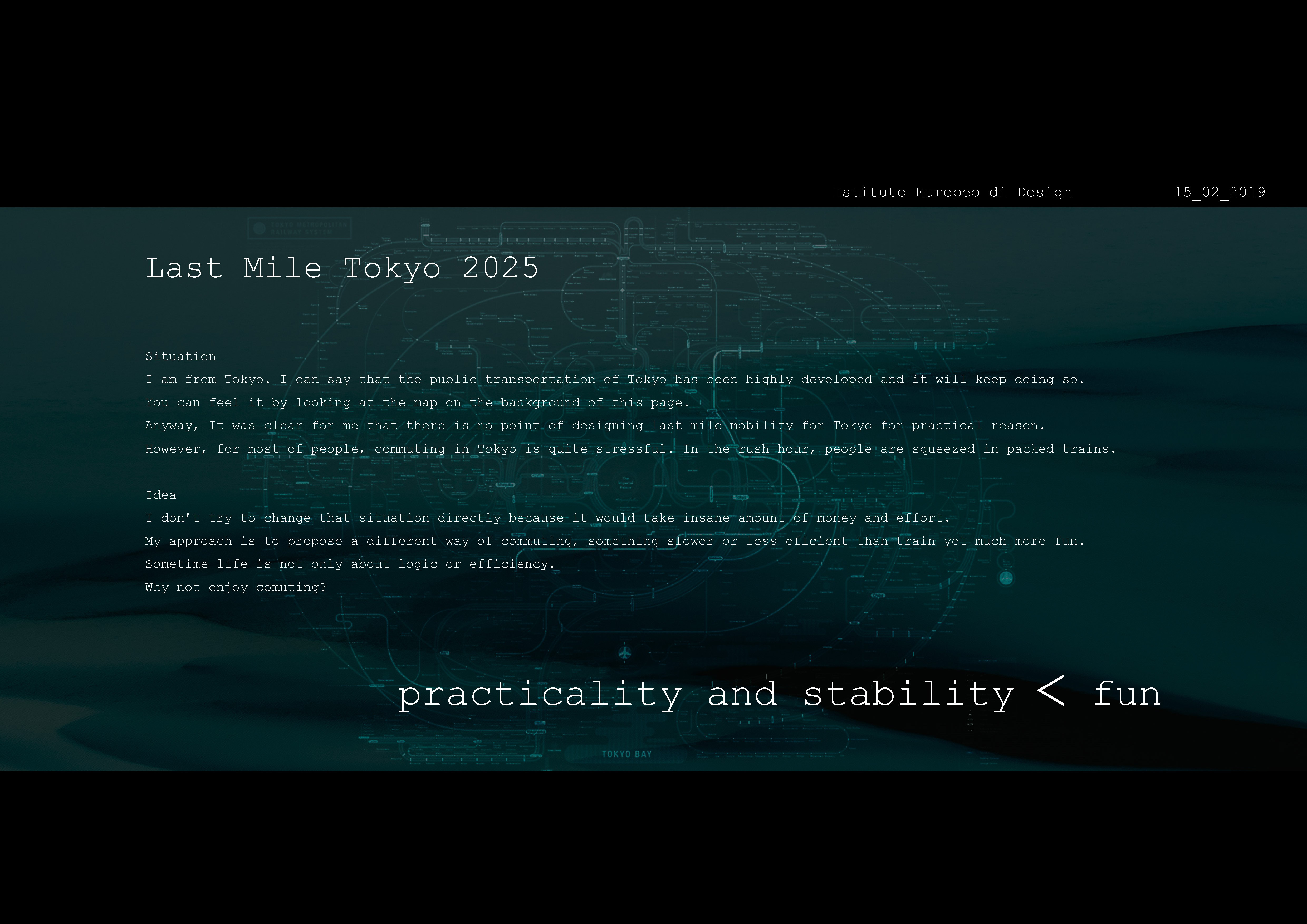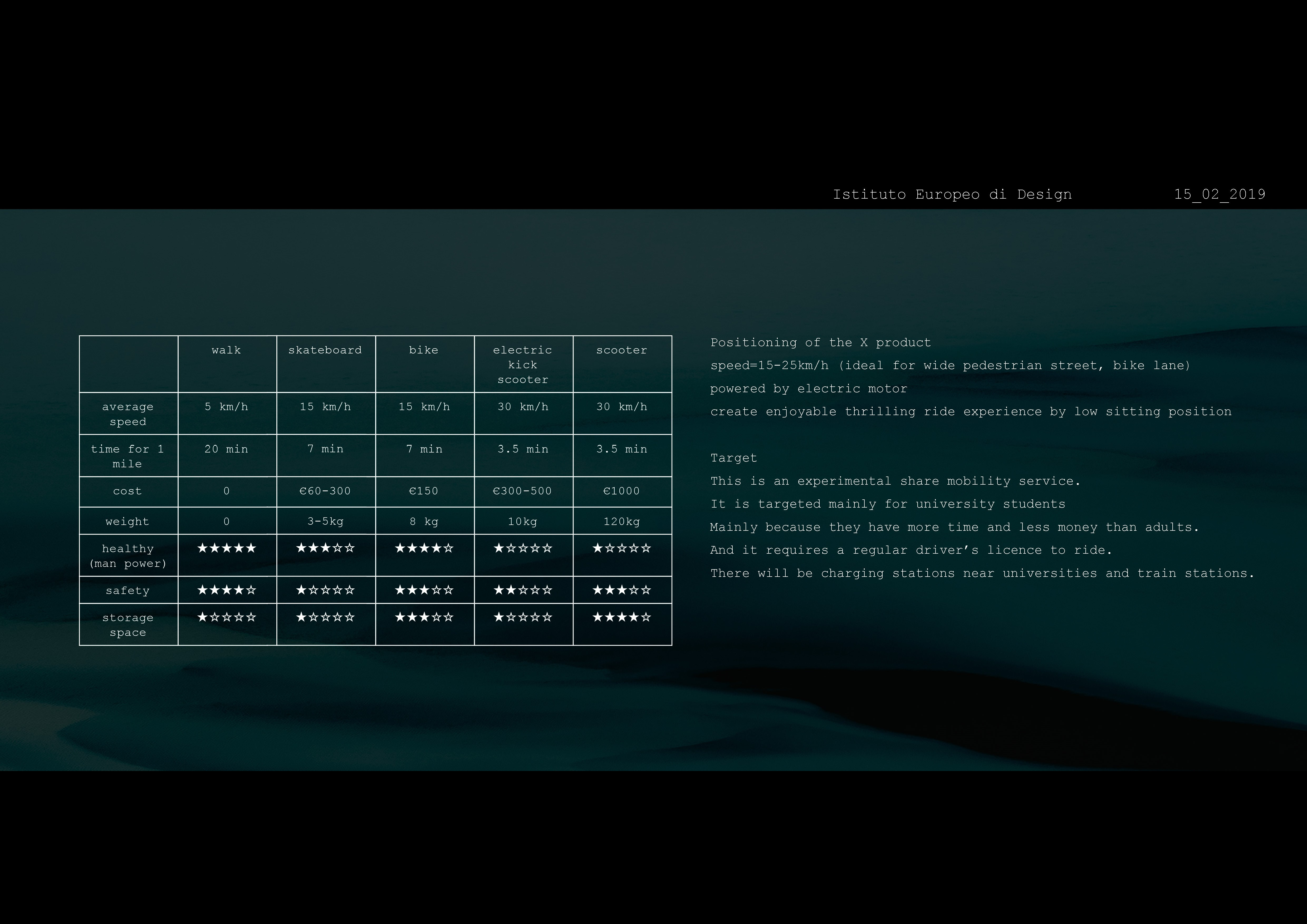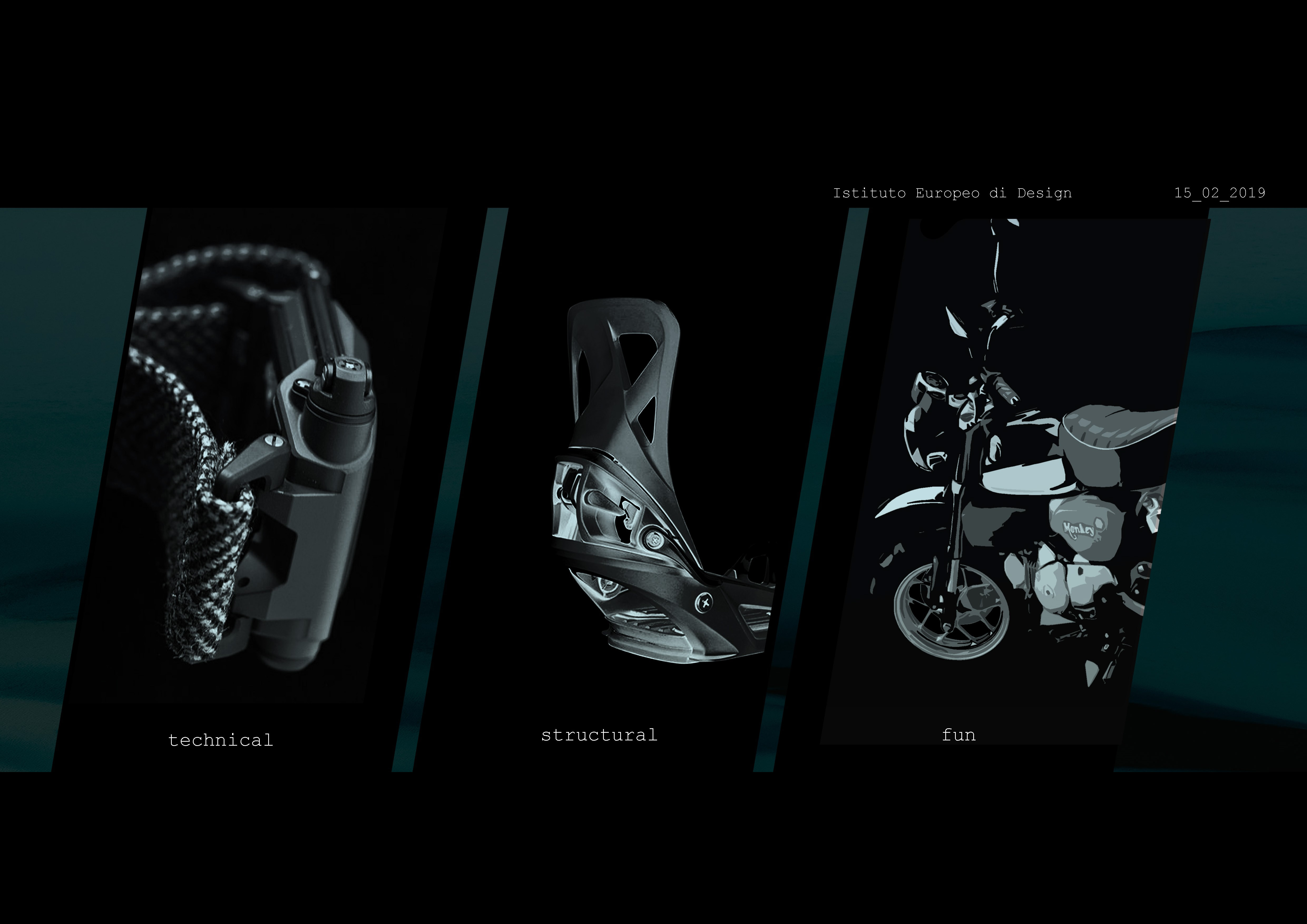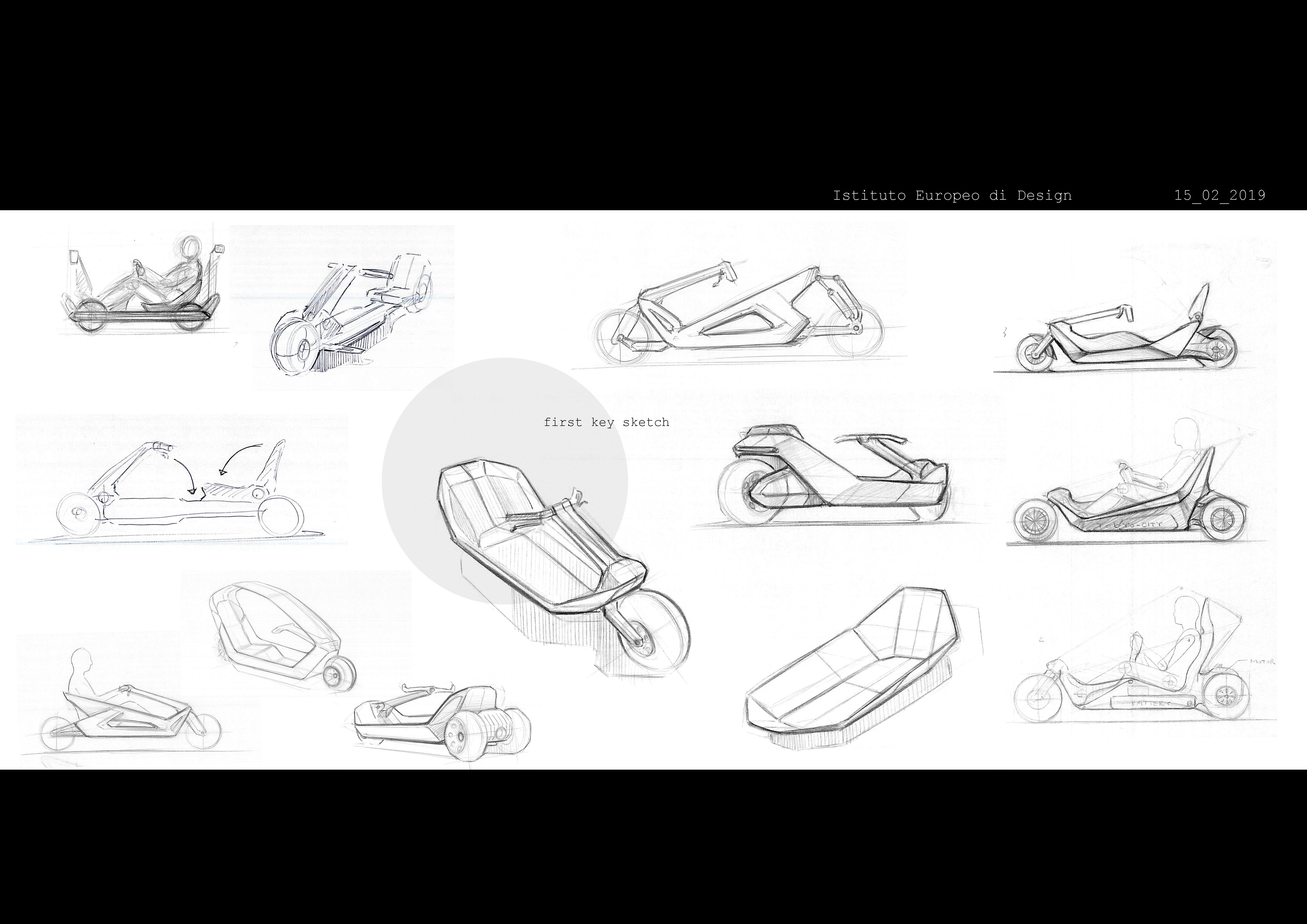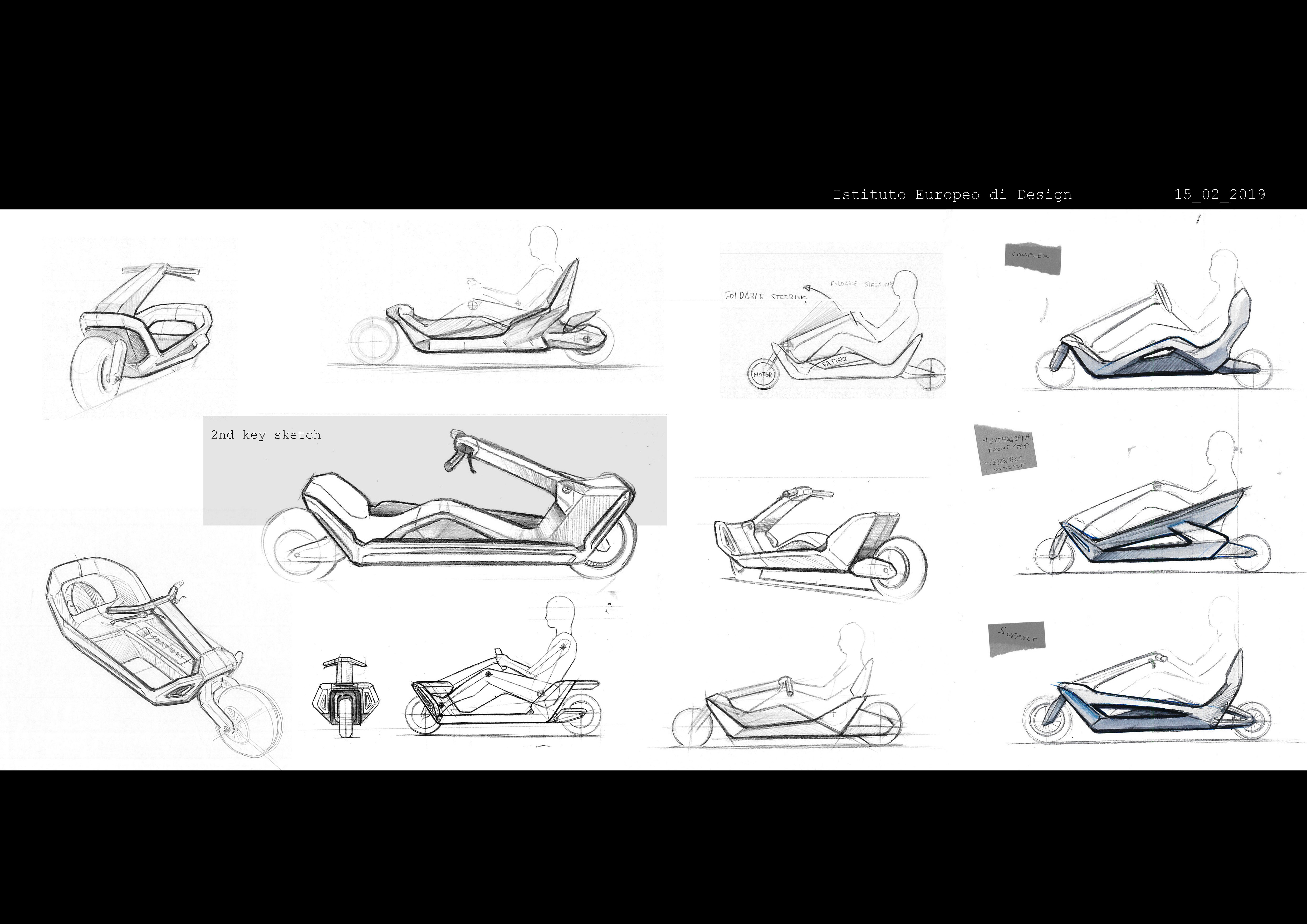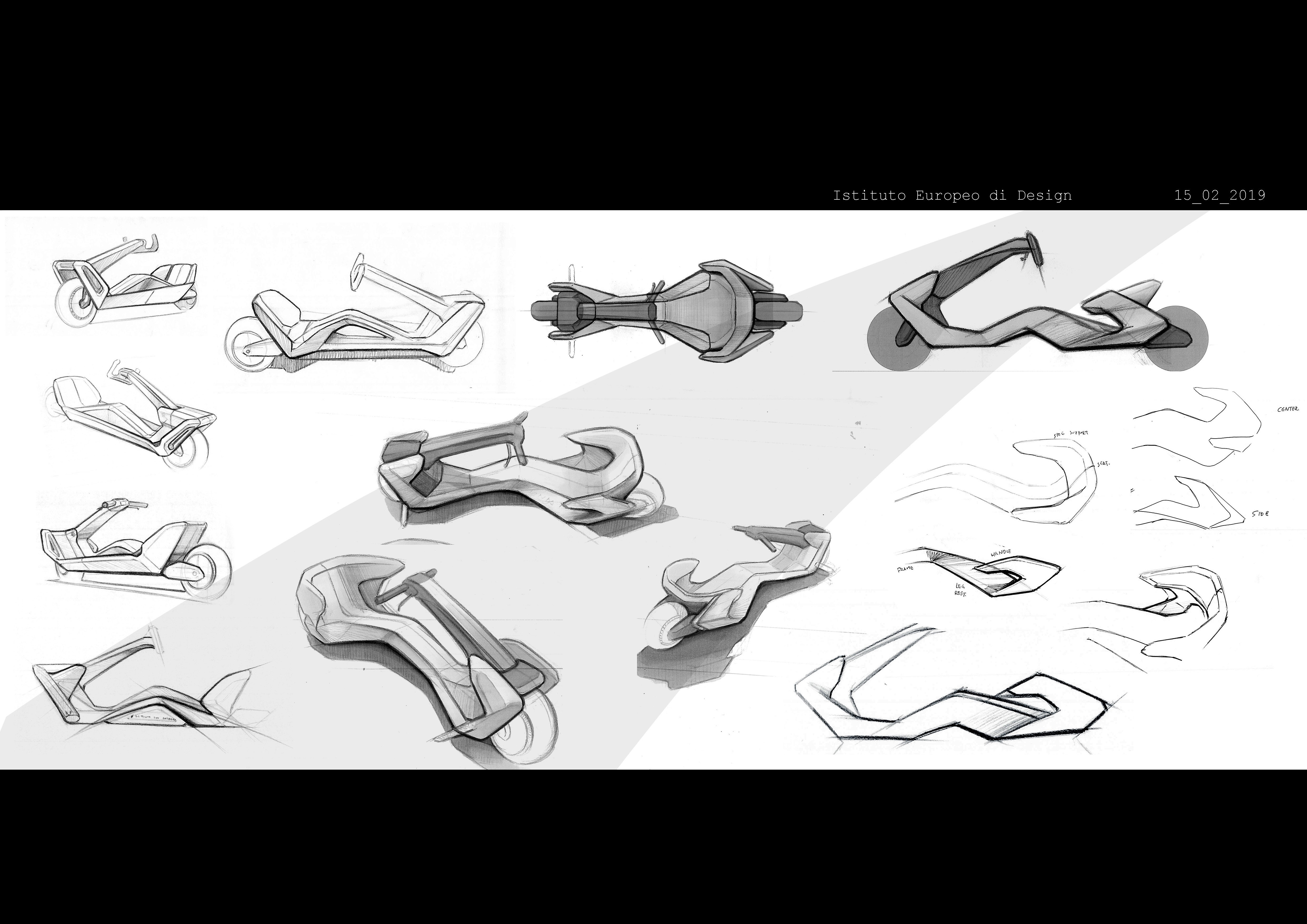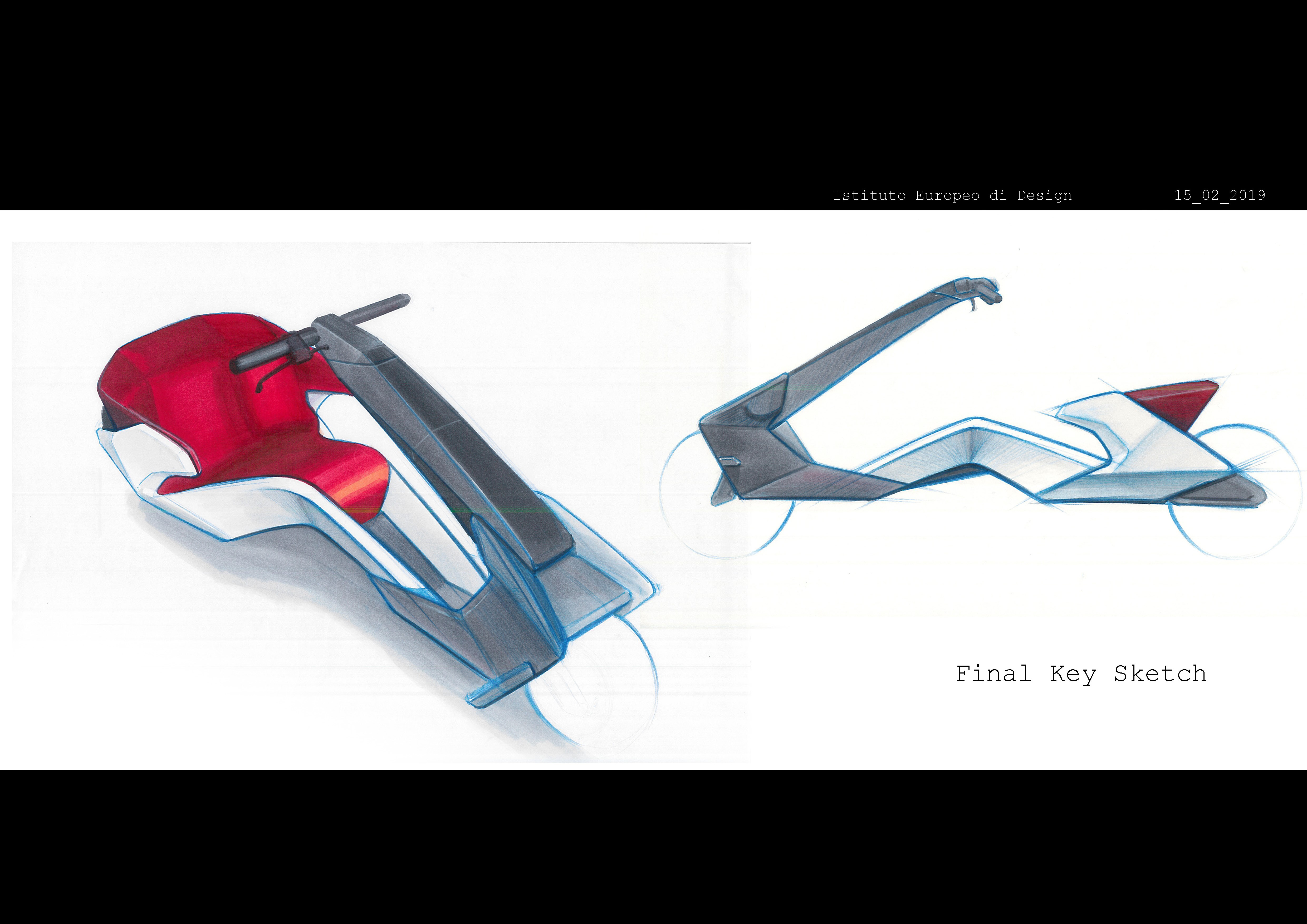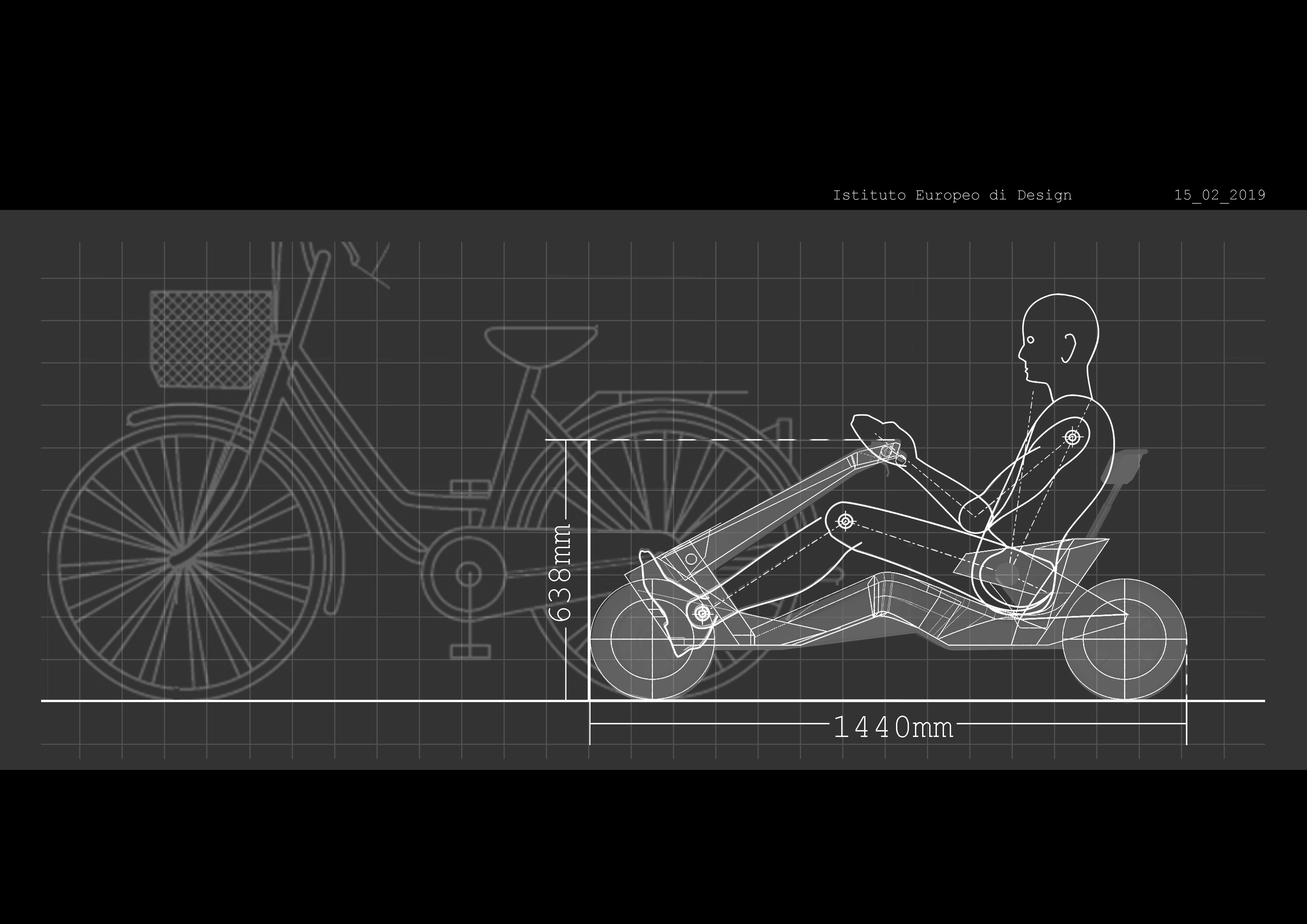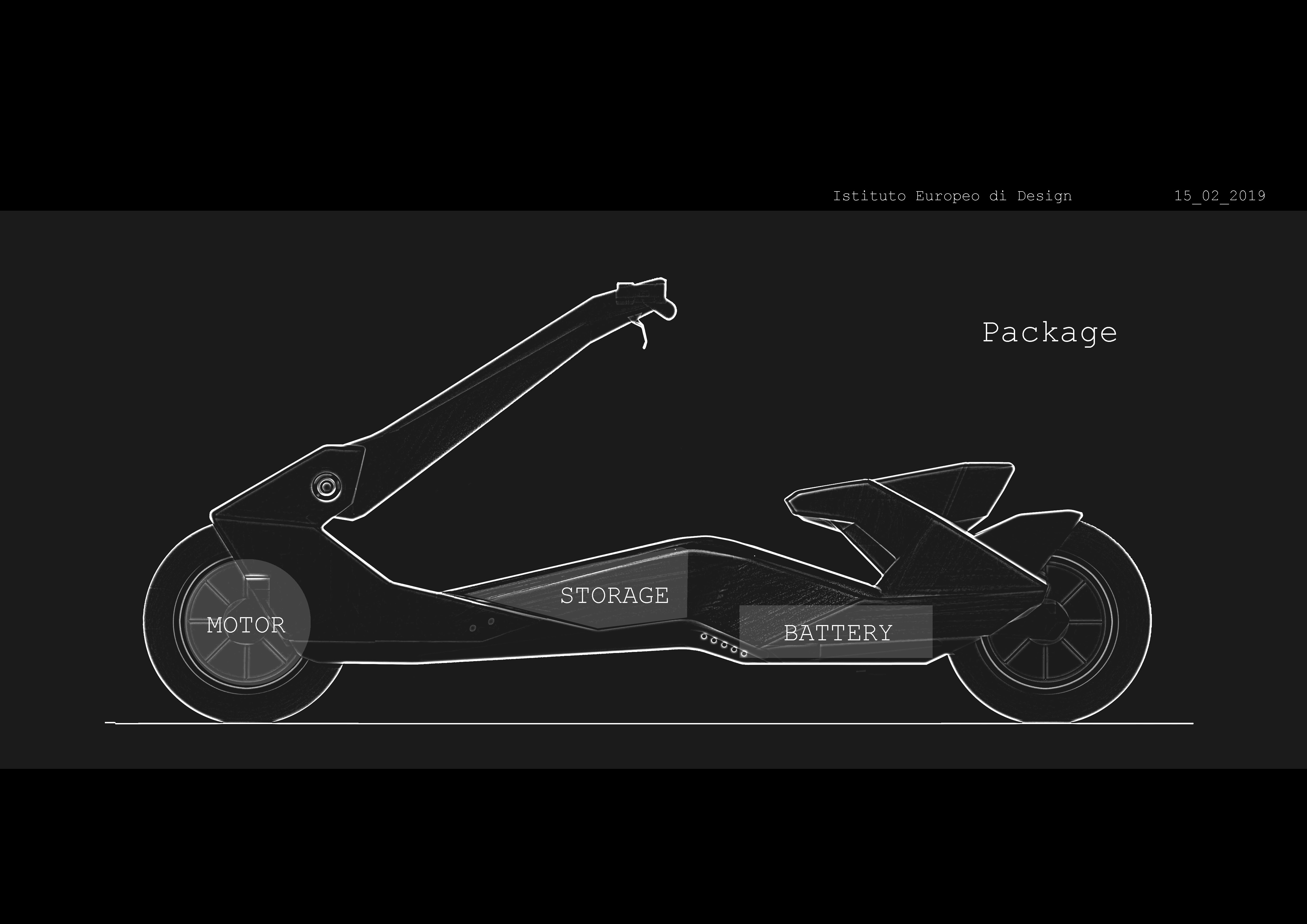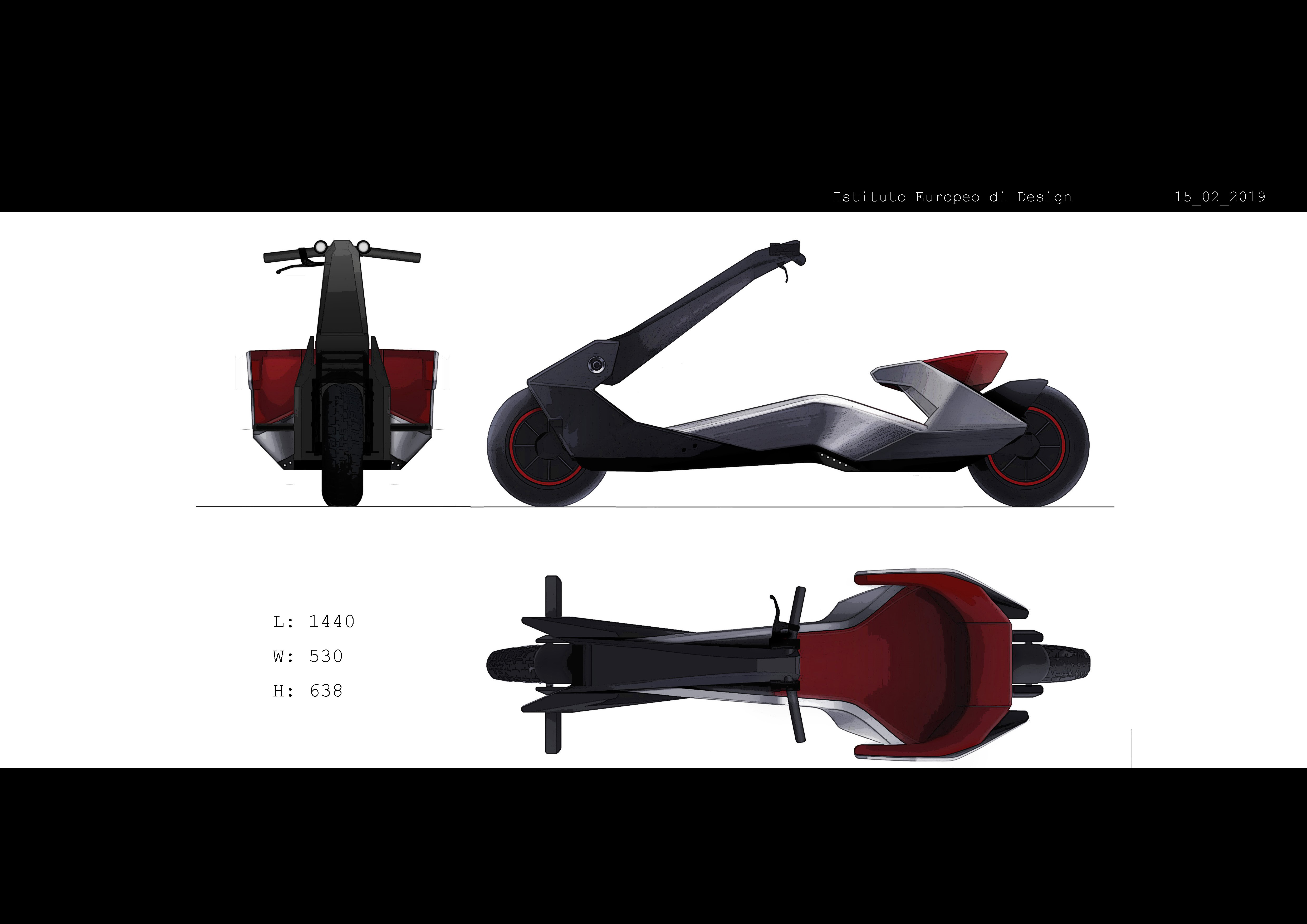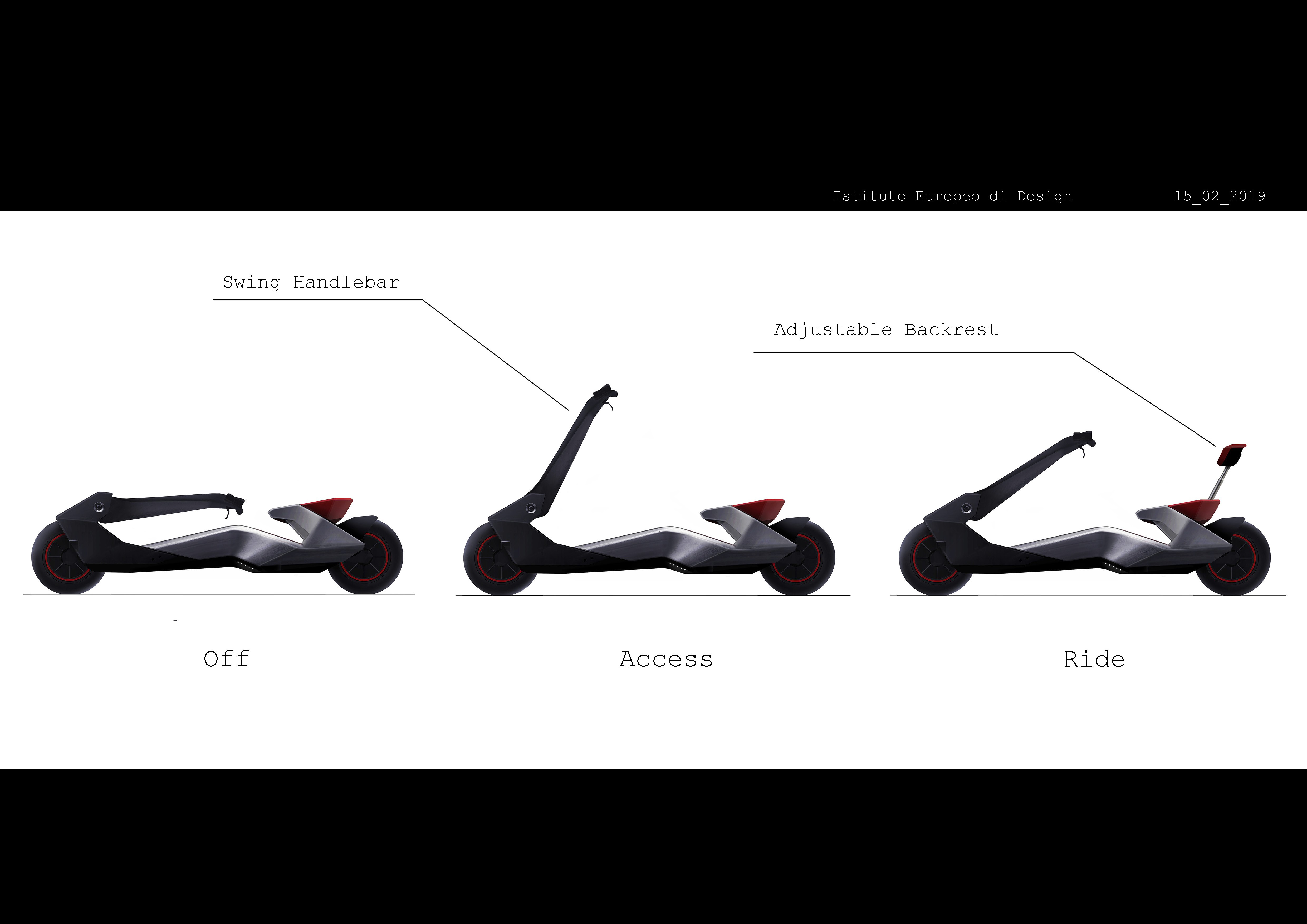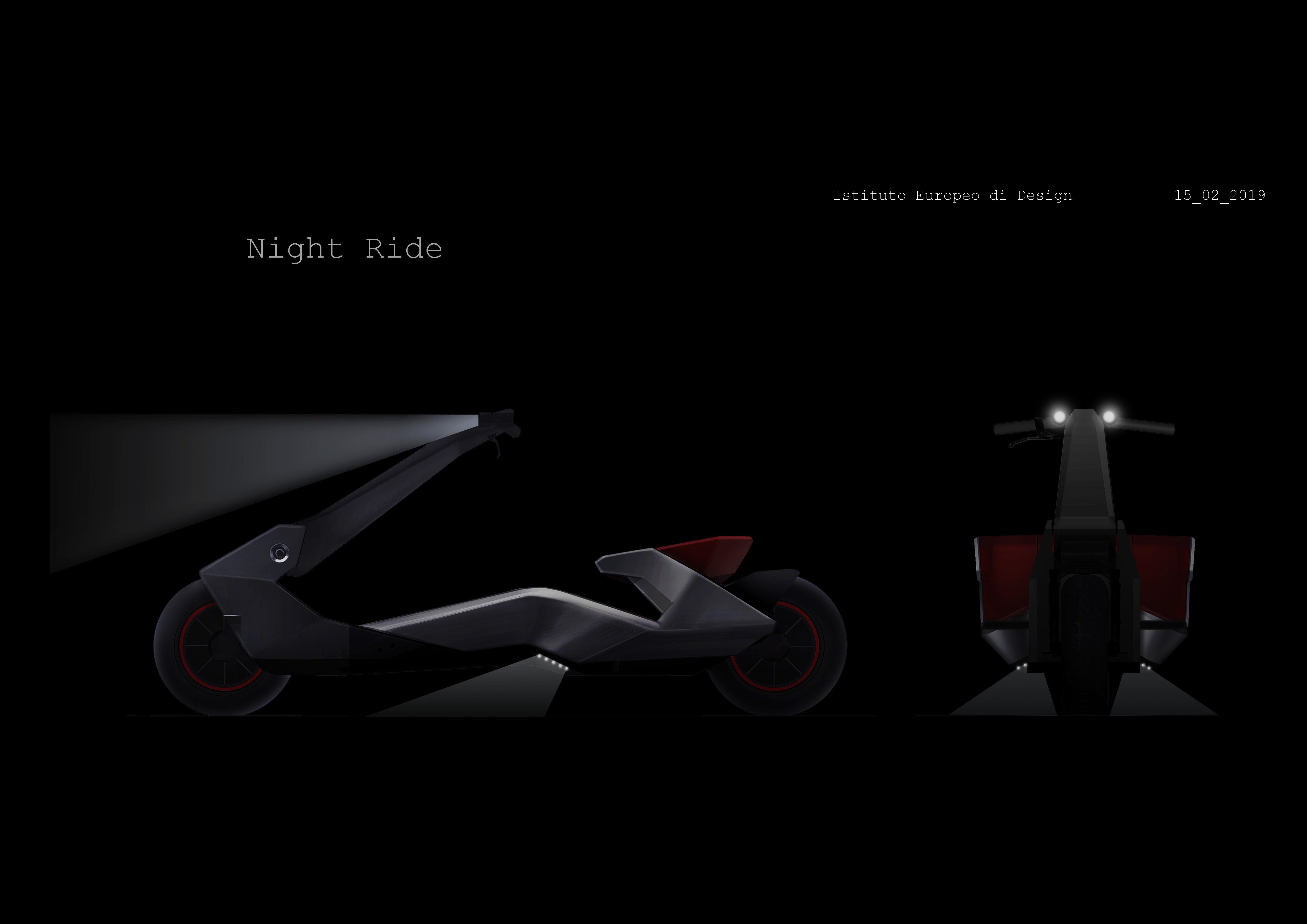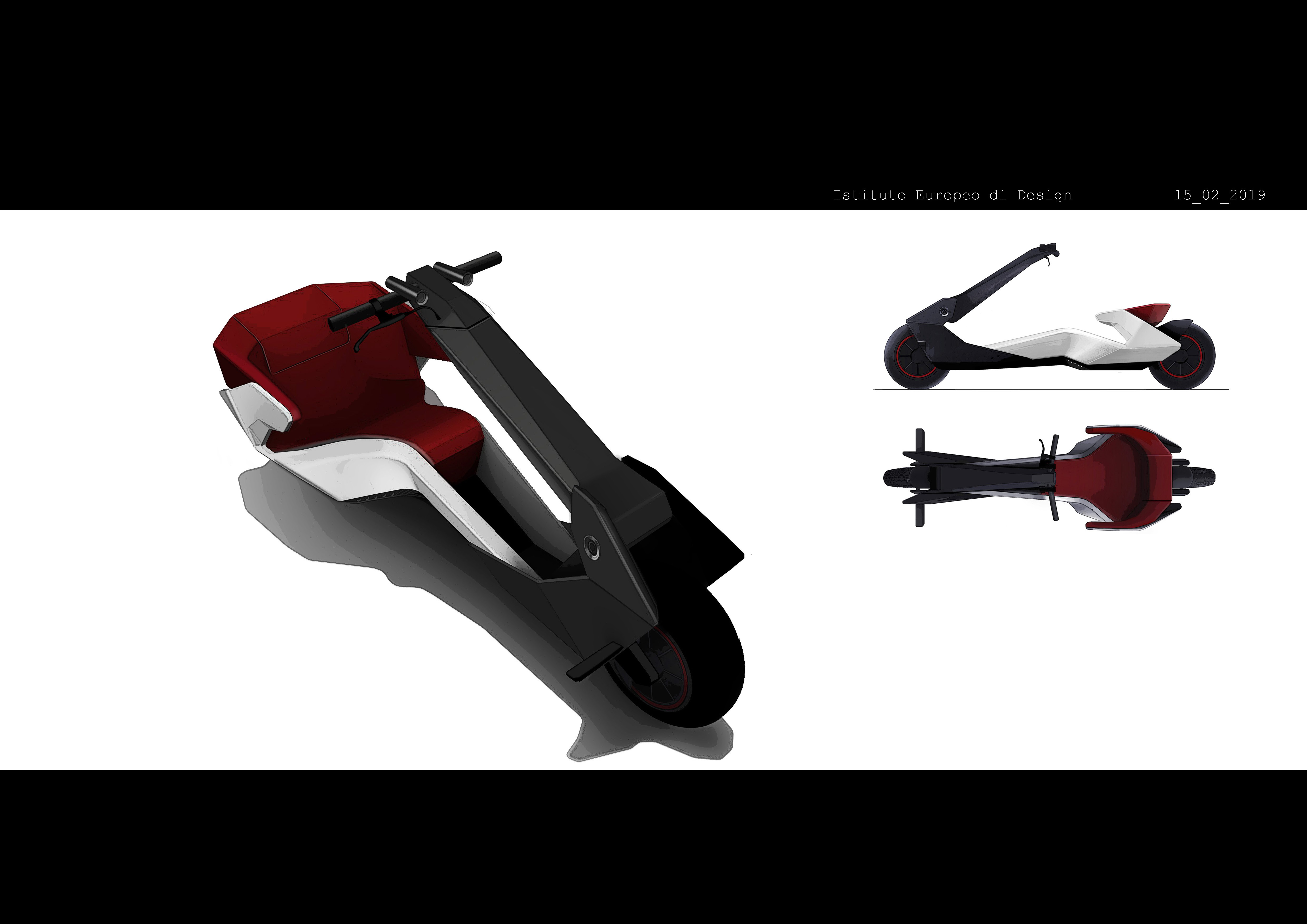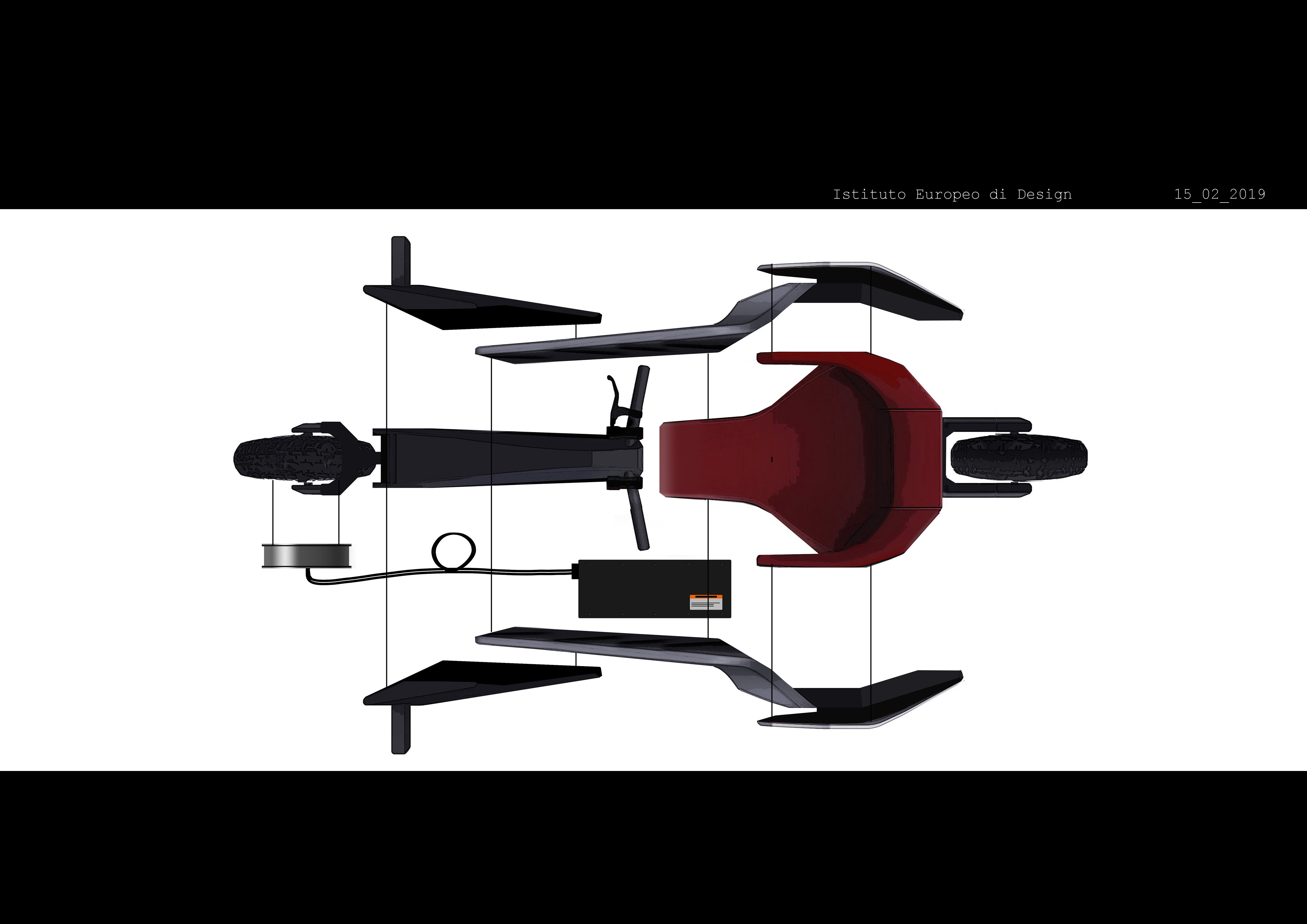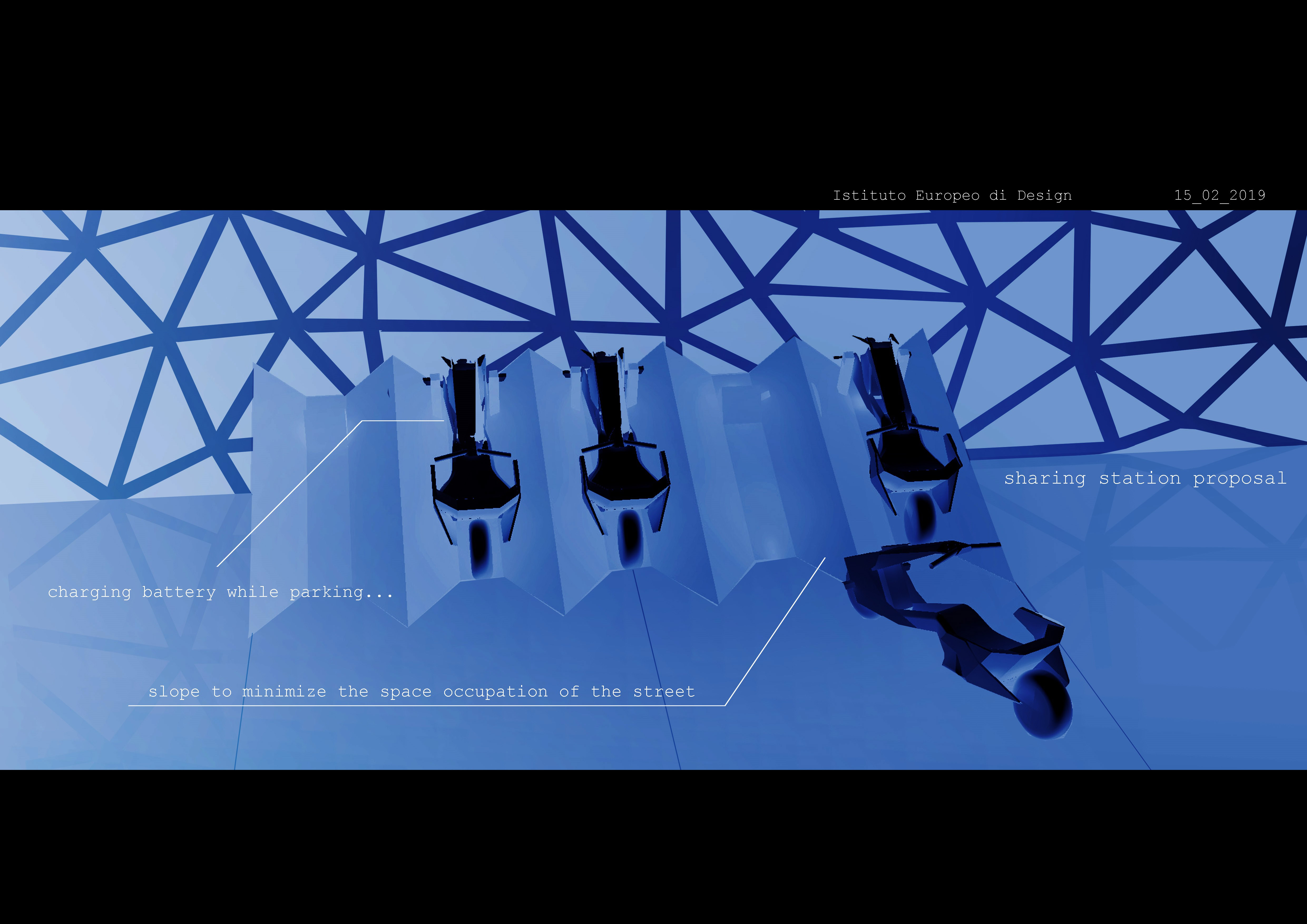 ---
How do you find Mitsuru's works? We must admire that some points are still rough and needed to be determined more; however at the same time, the fact he created this project in the 1st grade at IED makes us feel much potential in him.
There are international students from more than 100 countries at IED of Turin, and Mitsuru is the only Japanese among them so far.
He had posted a message before on our chat room where can be viewed by the CDA student only. We got permission from him to introduce his message as below.
Hi. I'm Morita.
I'm learning car design at the school named IED in Italy now.
I know this is quite sudden to tell you, but I'd like to let you know that studying abroad is one of the options if you determine your future now.
There are many good universities and vocational schools in Japan. However, the field of design in Japan will be more flourish after many of years when there's a lot more people in Japan who have various background and knowledge. That's what I think now.
When you are struggling with your dream to be a designer and considering what to do next, we encourage you to focus on finding opportunities. Noticing more options on what you can do to move forward is important for you. As Mitsuru told in the message, "studying abroad" is indeed one of the options; however the option also might keep you working towards your dreams even with challenges on the way.
To be added, CDA strongly agree with his thinking; boosting the number of Japanese students studying abroad to foster the design field in Japan. CDA will continue to report about Mitsuru Morita and his experience in Italy to offer encouragement for those students who are struggling with their dreams.
We hope you'll be looking forward to seeing his growth.
Free Individual Information Session

In this session, everyone can talk any topics related to car design with CDA instructors through a video chat. We have received many questions, ranging from course details to recruitment so far, and our instructors had answered them.
Thus, this session is a great opportunity to figure out your questions and also concerns such as "I don't know where to start for being a designer" and "I want to know about recruitment in the field" etc. Please feel free to apply this session. It's free!