Car Design Academy Student's voice by Shinichiro Miyaoka

Miyaoka's(student) sketch
Motive for enrollment
I remembered I was really impressed by a  sketched design of a car from a magazine call "Car Styling".
The sketch was pretty different from the cliché drawings; it was dynamically full of life with a strong message.
I love looking at drawings and have seen various kinds of drawings. But in order to understand the drawing more, you will have to know the history of the art and the artist.
Design sketches on the other hand, from the moment you had your eyes on it, you can feel the vibe and the message the artist wanted to tell, and that exciting feeling is hard to forget.
I will have to admit that I don't really know how to express myself, and I admire people who can do that with just one sketch. I was always hoping to be able to express myself through a sketch someday.
But I didn't know how to achieve that. Until I stumble upon Car Design Academy on the Internet.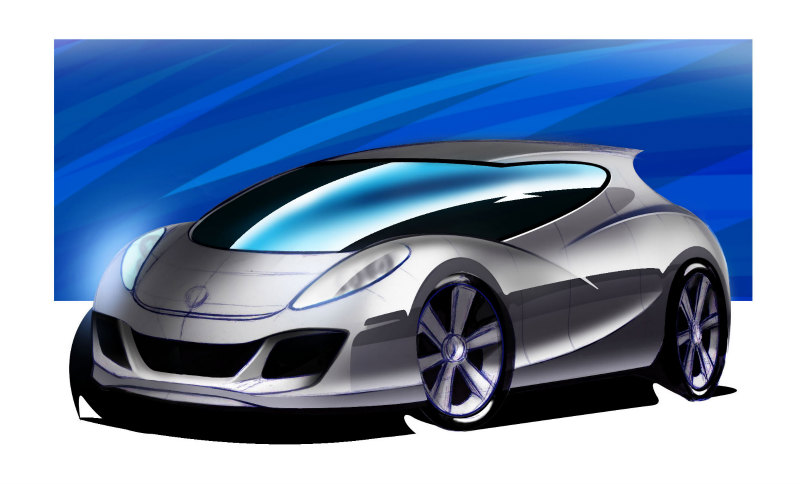 Work of Miyaoka
The Instructors
The Instructors are professionals who are currently active designers, whom, of course have severe insights of sketches and car designs.
I think the best benefit is to get taught by active professionals in sketch designs.  For example, while sketching, it starts by drawing lines , and you will get lots of advise on lines sketching and on how to touch up straight from the Guru himself.
Also, advise on the basic sketching on the shape or composition, not to say using digital tools and their own special ways to lecture and advise on the fundamental prospective. You can really feel the lectures enthusiasm.
In the second half, experts will give advises on draft concept of process of how to complete a work and progress of the sketch idea. It was a valuable experience.
You can also ask questions through the Web, and it would be great if you can also give respond or comment on our answers.

Click here for the introduction of the Instructors
Textbooks and Videos
Textbooks and videos are basically use for lessons.
Some of you who had been looking for car sketch textbook will realize, even if products design books are available, a practical car sketch textbook literally doesn't exists.
Textbook from the Car Design Academy brings learners step to step, starting from line drawings, handling perspective, to marker sketch, digital tools sketching, and uses videos to emphasize on the important part which makes it easier to understand. We also collect comments and ideas from the students regarding to our textbook, which makes Academy textbooks valuable to car sketchers.
The biggest advantage of using video as textbook is to enable students to replay as many times as the like , in order to understand the class better. Chances of being able to see a professional sketching is hard to come by but by using video you can play it over and over again. Makes it easier to check on speed of the sketching , strokes of the hand and wrist, or anything that you think its important.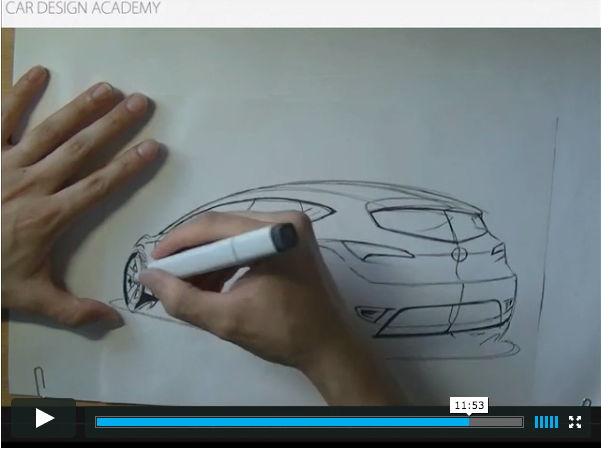 Video of rear quarter view lesson.
About advice from car designers
An assignment usually takes up 1 to 2 weeks to complete. No matter how much one wanted to make the task perfect, one will realize touch up is no one-man's work. It is our job to point out the imperfect parts, no matter how small it is.
The more you want your assignment to be perfect, you will feel more touch up is needed.
However, through the lesson the lecture will understand your habit of drawing to help giving you the best advice on the touch up process.
By that way, it helps you to know your weak points and how or where to touch up. Where most of the people doesn't know their bad habits, this really helps one to overcome it. Any questions can be ask through the net on real time basis, this is really convenient for people with hectic life.
On the second half, there will be a video on sketch touch up. Even though it is about using digital tool to touch up, it is actually about practical sketching, expression of a surface, how to insert a reflection and so on. Explaining touch up through video makes it much easier to understand. Comparing to a normal lesson, videos can be replay over and over again so the chances of missing out important points from the lecture would be lower , making it a better learning environment.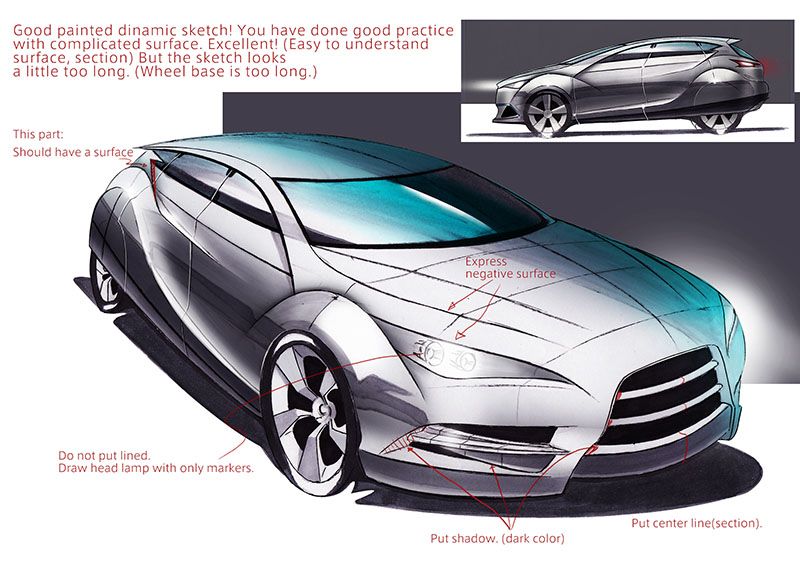 Advise on Miyaoka's touch up(Lesson 12)
How to improve
A better understanding of perspective and marker sketch technique, helps understand things that you can't understand by self-study. Besides that, it helps you to know more about digital sketch too.
To you who is thinking about enrolling
The biggest benefit for students with busy life is that lesson can be taken online, you can learn at your own pace. Compare to going to school for lesson, long distance learning is better judging by the time and money perspective.
Through the web, you can view videos or touch ups progress of the student's original  work.  Ideas and comments can be exchanged between students as well. For those who wanted to do car sketching, it's really a great place for you to learn.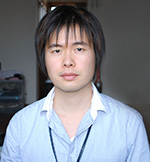 Shinichiro Miyaoka | student of Car Design Academy
Student of Musashino Art University, master in Rendering Technique using Copic in Product Design, admire  Hideo Kodama works on cars and is continuing in using Copic. In 2005, he graduated from Digital Hollywood CG creator profession. In 2010, he passed the Copic Art exam.