【Special Promotion】
Free COPIC SKETCH 15pc Set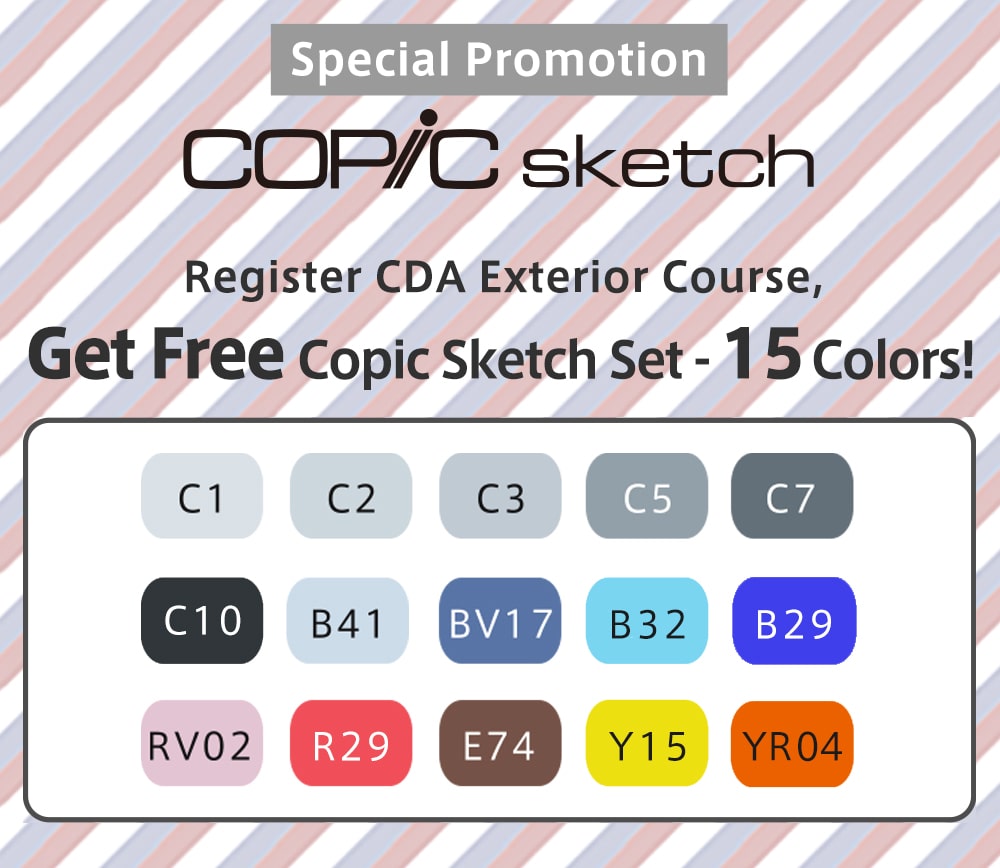 Get a free Copic 15pc Set when you register as a new student on CDA Exterior Course with Plan M or L!!

OFFER

We will give you a free Copic Sketch 15pc Set that can be used in our course to those who register CDA Exterior Course with Plan M or L.
THE COLOURS IN THIS SET

The colours include: C1 / C2 / C3 / C5 / C7 / C10 / B41 / BV17 / B32 / B29 / RV02 / R29 / E74 / Y15 / YR04
WHAT IS CDA EXTERIOR COURSE?

In this course, students acquire essential skills for vehicle exterior design. They will learn from basics of car design sketch such as how to draw lines and understanding perspectives to create their own designs and portfolio. Throughout the course, each student receives one-to-one instruction from a professional car designer.
VIEW COURSE
COPIC SKETCH

Copic is made by a Japanese company, Too Cooperation, and the most preferred markers used by professional artists and designers in various feilds across the globe. Copic has some types of markers, and Copic Sketch is the one of them. The Copic Sketch comes with the super brush tip (like a round brush) which is the biggest characteristic of it. It enables you to make beautiful gradients although creating gradients with markers usually can be a difficult task.
Our designer demonstrates his painting with using the Copic Sketch markers. Please click below to start watching a video.
HOW TO ENTER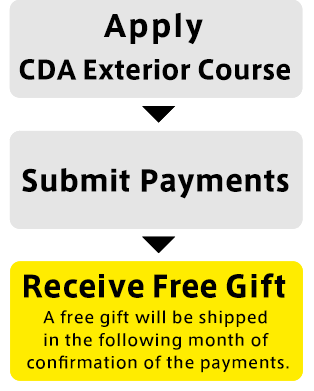 TERMS AND CONDITIONS

1. The offer is only for new students who apply CDA Exterior Course. *CDA Trial Course is excluded.
2. The offer is only for new students who complete their payments including entrance fee and tuition.
3. CDA offers international shipping to select countries in this special offer.


Certain countries prohibit to import Copic markers due to component of ink contained in the markers. Before applying, please contact the customs in your country and check country guides where you review items that are prohibited for import to your country.
APPLY CDA EXTERIOR COURSE