Media listing: Listed on CAR BODY DESIGN
CAR BODY DESIGN is the leading online resource for automotive design industry professionals.
A collection of resources, technical papers, articles and links about car body design and development.

Today Car Body Design is a leading website in the automotive and industrial design fields, with over 2 million pages visited every month.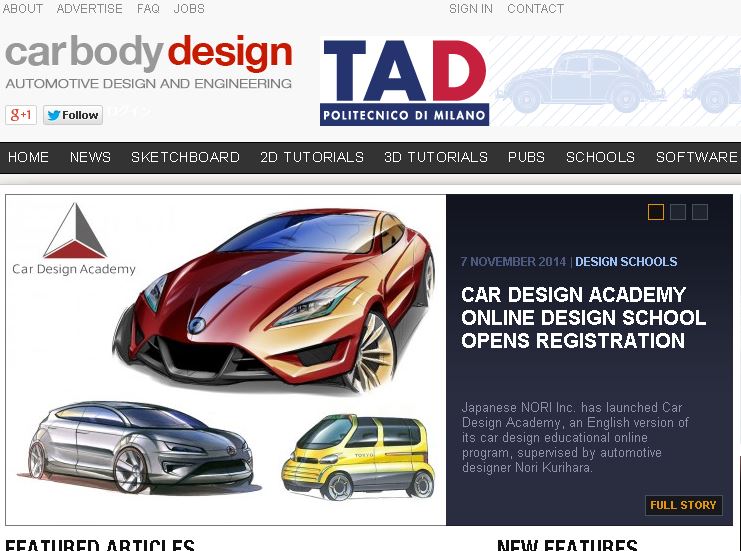 External link  Car Design Academy online design school opens registration CAR BODY DESING