Ultimate Car Design Battle 2015 in Tokyo
Hello! This is Car Design Academy. Please watch this video first! I am convinced that you can share the excitement of the event!
Thanks to all participants passion, sponsers, and staff effort, Tokyo Ultimate Car Design Battle was successfully held. I am amazed that over 100 people had gathered in this event in the hottest night in August!
The first ever Ultimate Car Design Battle took place in Tokyo on August 2nd.
It was organized by Car Design Academy. Our CEO, Yu Nakasone was convinced of the success of having this event at Nakameguro where one of the hottest trendy spot in Tokyo, and avant-grade café where this event was held. The battle brought 22 participants to compete drawing original car designs.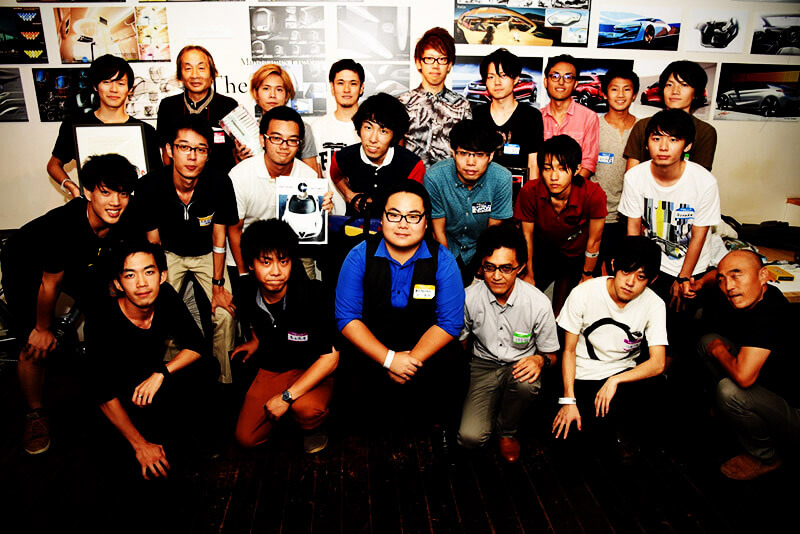 There were two rounds for the battle, a preliminary and a final. The each round has a 30-minute time limit. The preliminary round was "the design a SUV that suits the area of Nakameguro (where the trendy area in Tokyo)." The top ten people could go to the final round.

The theme for the final round was "to design a car sharing mobility vehicle for the 2020 Tokyo Olympics." 
The overall winner was Atsushi Sasaki.
He was awarded a grand prize of 100,000 yen. Other runners also received prizes such as a Yamaha bike, a signed sketch of the Mazda CX-3, passes to a Super GT event, model cars, and design supplies.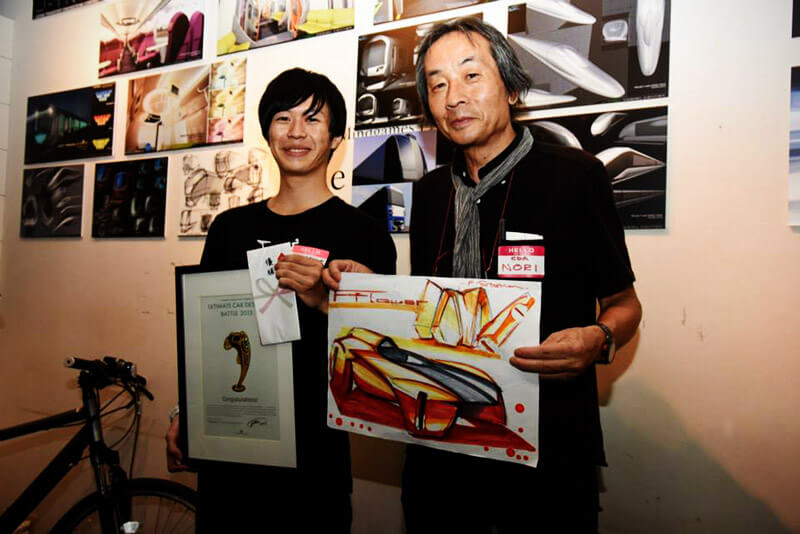 <Prize List>
Mazda Design Award / Hidekazu Morishita

Subaru Design Award / Shohei Sasaki

Yamaha Motor Co., Ltd. Award / Tomohiro Ito
Copic Award / Shogo Hirata

Car Styling Award / Yusuke Goto

J-TREC Award / Masato Furuyama

DAIKANYAMA  TSUTAYA  BOOKS Award / Ryosuke Tokuda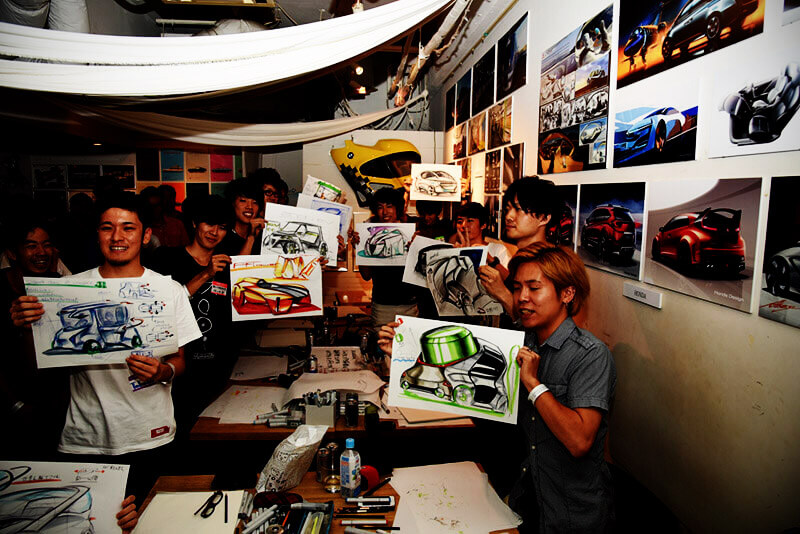 Editor's note
Let us thank all of participants and audience for coming to the event on this hot summer night. CDA hopes to have this kind of opportunity in your country in the near future! If you have any interests, comments, questions…anything about 2015 Tokyo Ultimate Car Design Battle, please email us: cda_global@cardesign.jp