#8 CDA Design Competition: Designing "Mobility used for Paralympians in the 2020 Paralympic Games in Tokyo."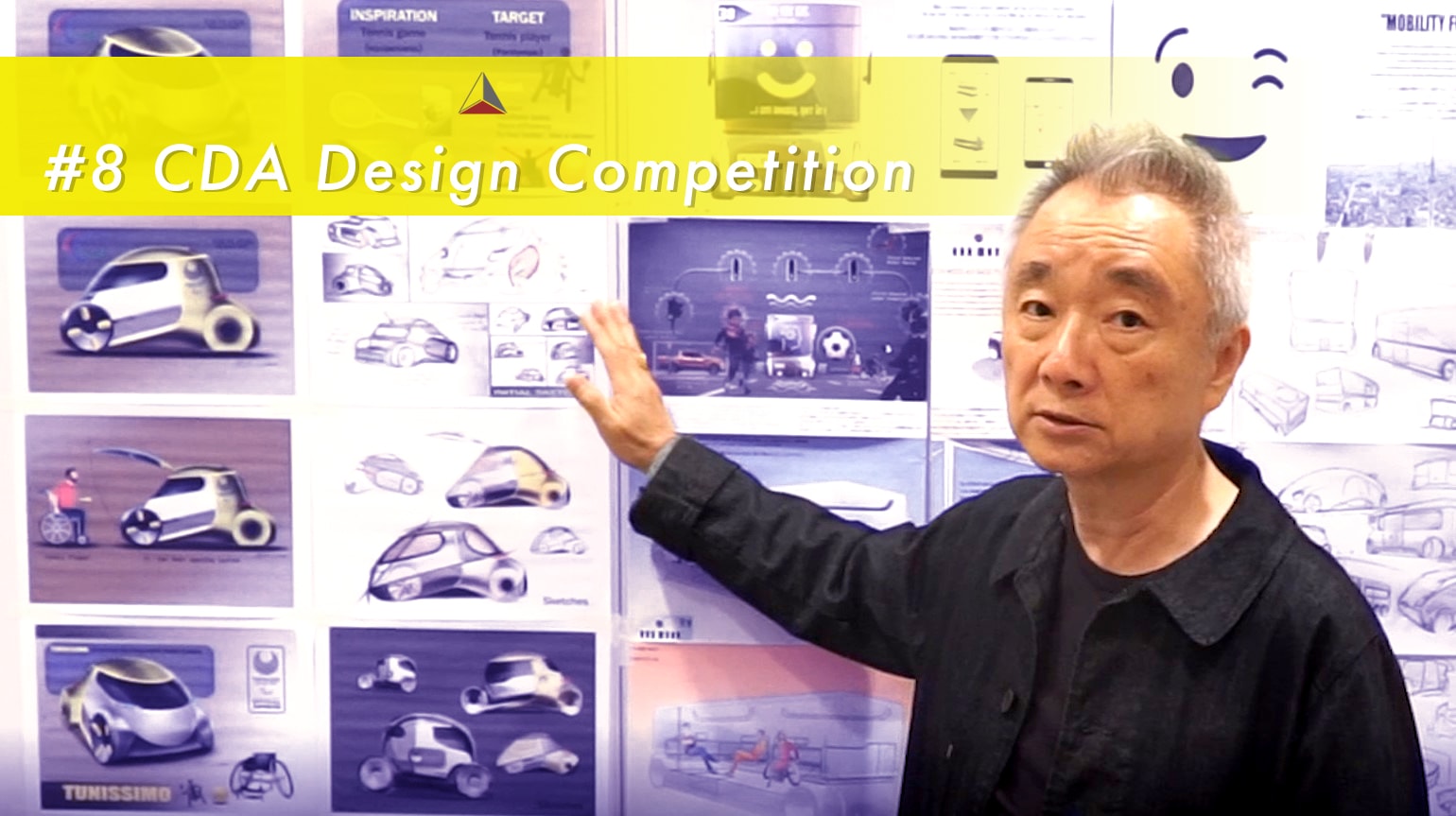 The judgements of 8th CDA Design Competition took place in the end of May 2019.
In this time, Mr. Toshio Yamashita, a world renowned designer for designing the Nissan Z32 Fairlady and R34Skyline, was assigned as a head of judgment team again to review all of the entries.
Mr. Yamashita had won numerous competitions in his wonderful career, and needless to say, he has a lot of knowledge and experience with the competition. We appreciate Mr. Yamashita carefully judging students' works for the competition and sharing his many years of experience with us.
You will find more about Mr. Yamashita from here.
The past CDA Design competitions:|1st|2nd|3rd|4th|5th|6th|7th
Theme:Designing "Mobility used for Paralympians in the 2020 Paralympic Games in Tokyo"

As same as the previous competition, all submissions were respected to review with the same judging process used in the real professional scene.
Although it would be a challenge for students to think about a vehicle not for consumers, they presented a wide range of ideas, from one-passenger car to a vehicle which carries a large number of players.
Evaluation Criteria

Scoring for the competition will allow students to receive points, on a scale of 1 to 5 for each criteria;
①Consistency between the theme and the concept (5 points)
②Development of idea (5 points )
③Sketching skills (5 points)
With realism, the design which has consistency with the theme tended to have higher scores. In this time, whether the work precisely conveys one's concept with having attractiveness or not was also a key to get more points.
---
After careful consideration,
The Grand Prize is・・・
Jihed from Tunisia!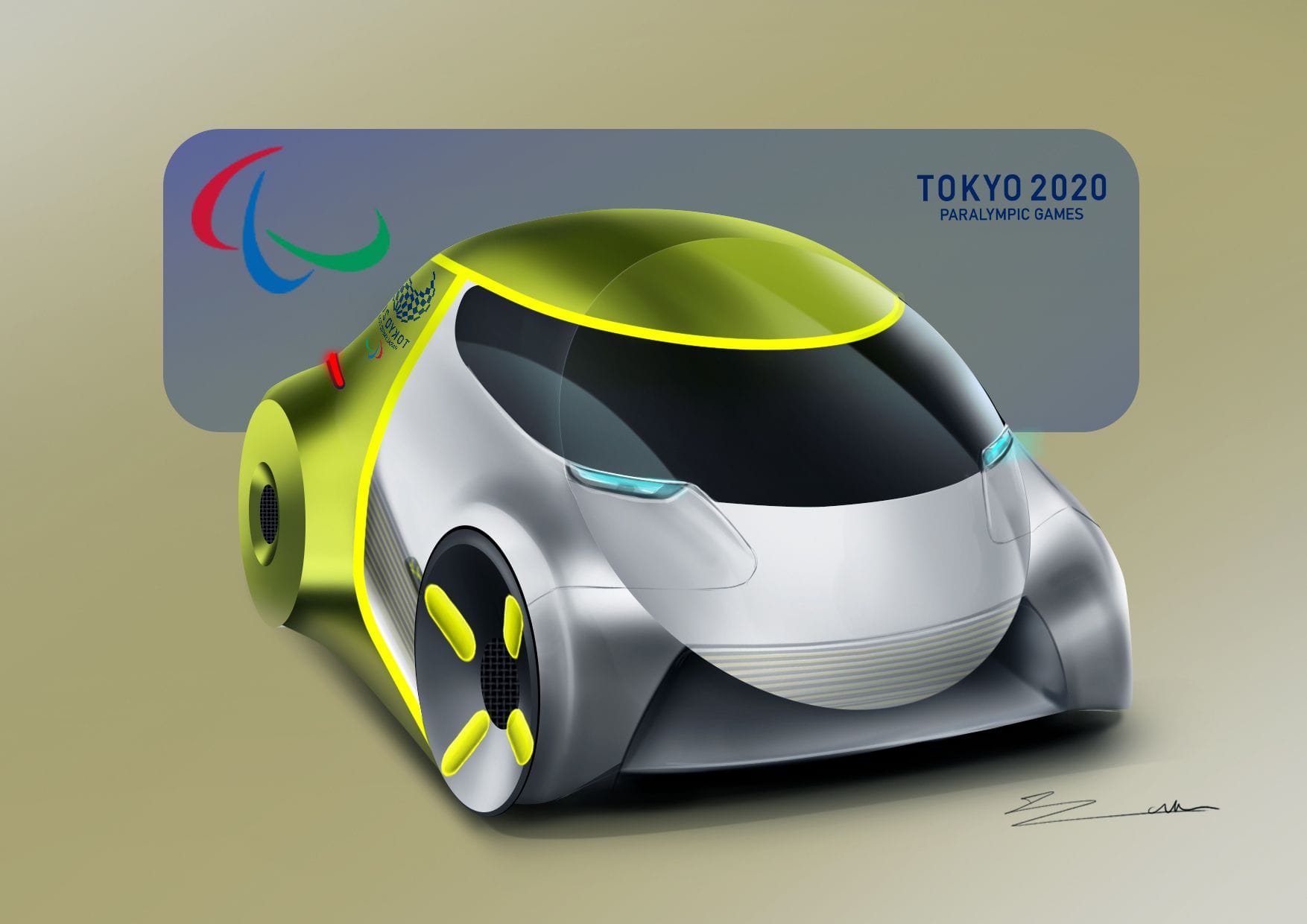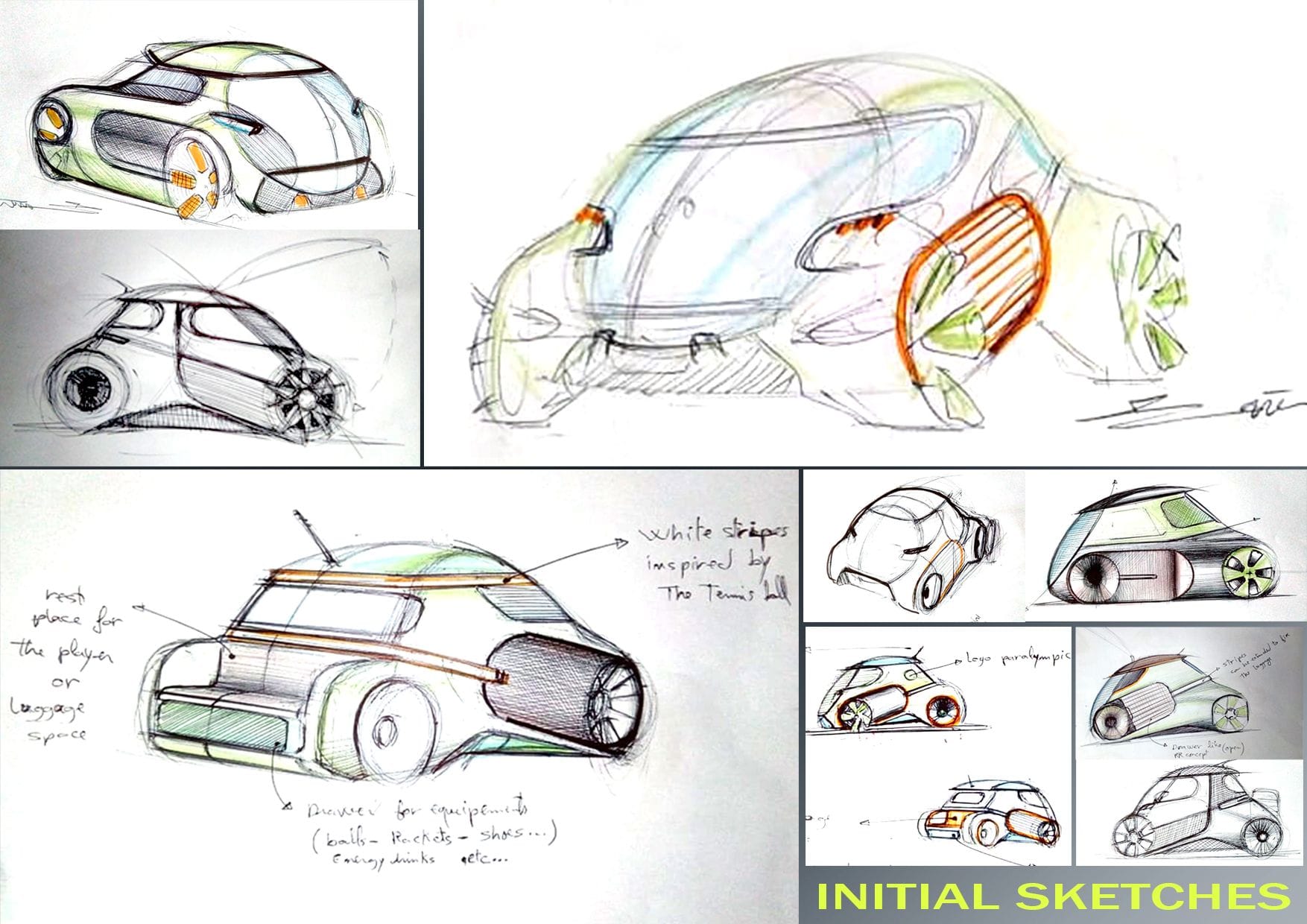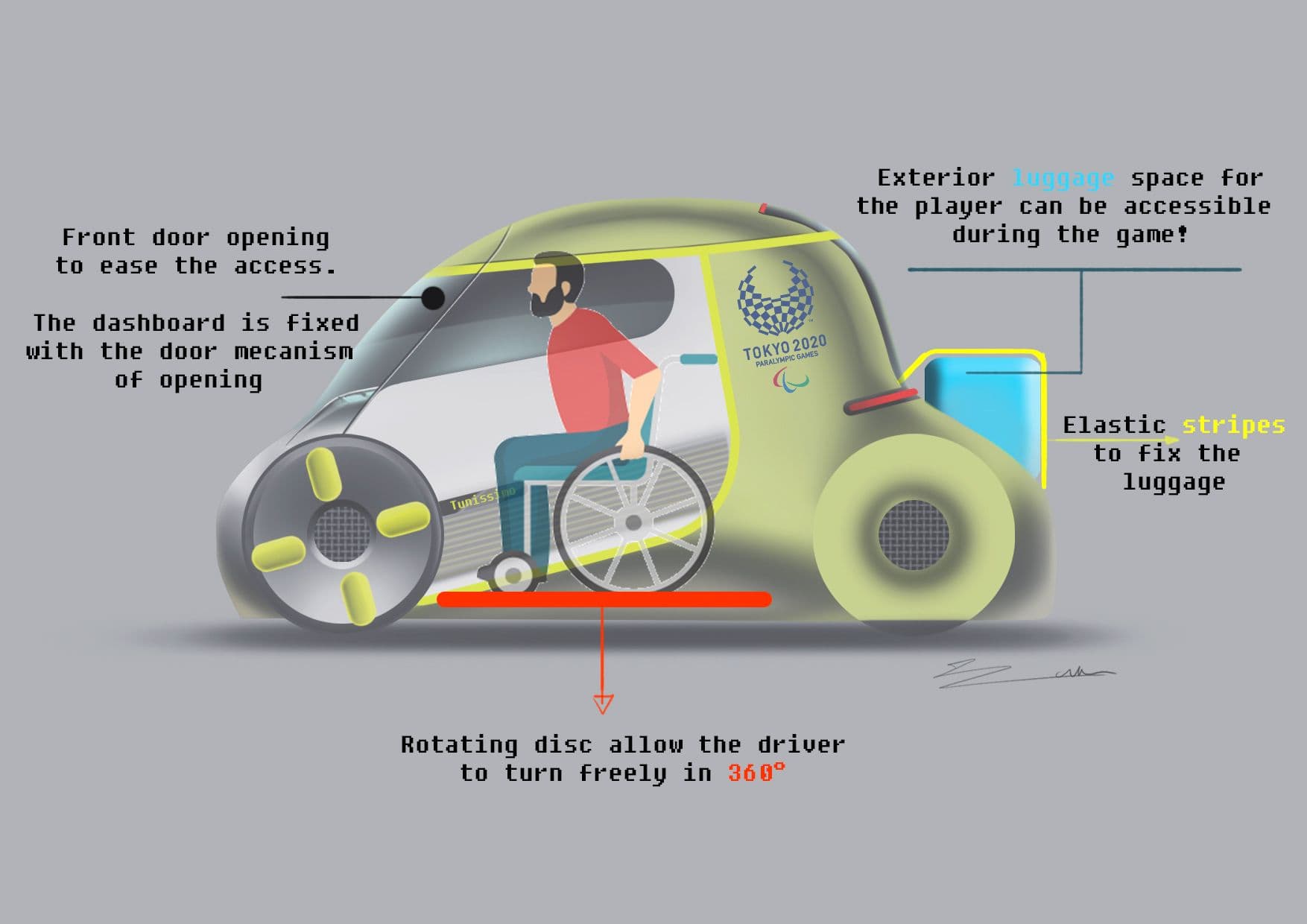 【Comment from Judges】
Jihed presents a compact car for wheelchair tennis players in the Paralympics, and has gained 13 points in total which represents the highest score among participants; especially judges gave him high marks in Sketching Skills. His design ability is also highly evaluated. His design is giving us an impression of "sporty" and "pop," yet it remains the feature of uniqueness of Tennis. These are well designed and one level above competitors. His presentation is also excellent. Effectively using the layout of idea sketches, he is succeeded to persuade what he considered to be the best outcome. And, also it is clearly defined that the car he designed offers a storage space for the player's luggage in his presentation. Mr. Yamashita keeps on telling us that "to meet target user's needs is important," and his design is exactly reflected on this. However, there is one thing his presentation is lacking. It is that he did not explain about detail of the navigation system and how players can move easily from village to venues. For raising the completion level, we encourage him to work the smallest details.
The Second Prize is Stajic from Germany!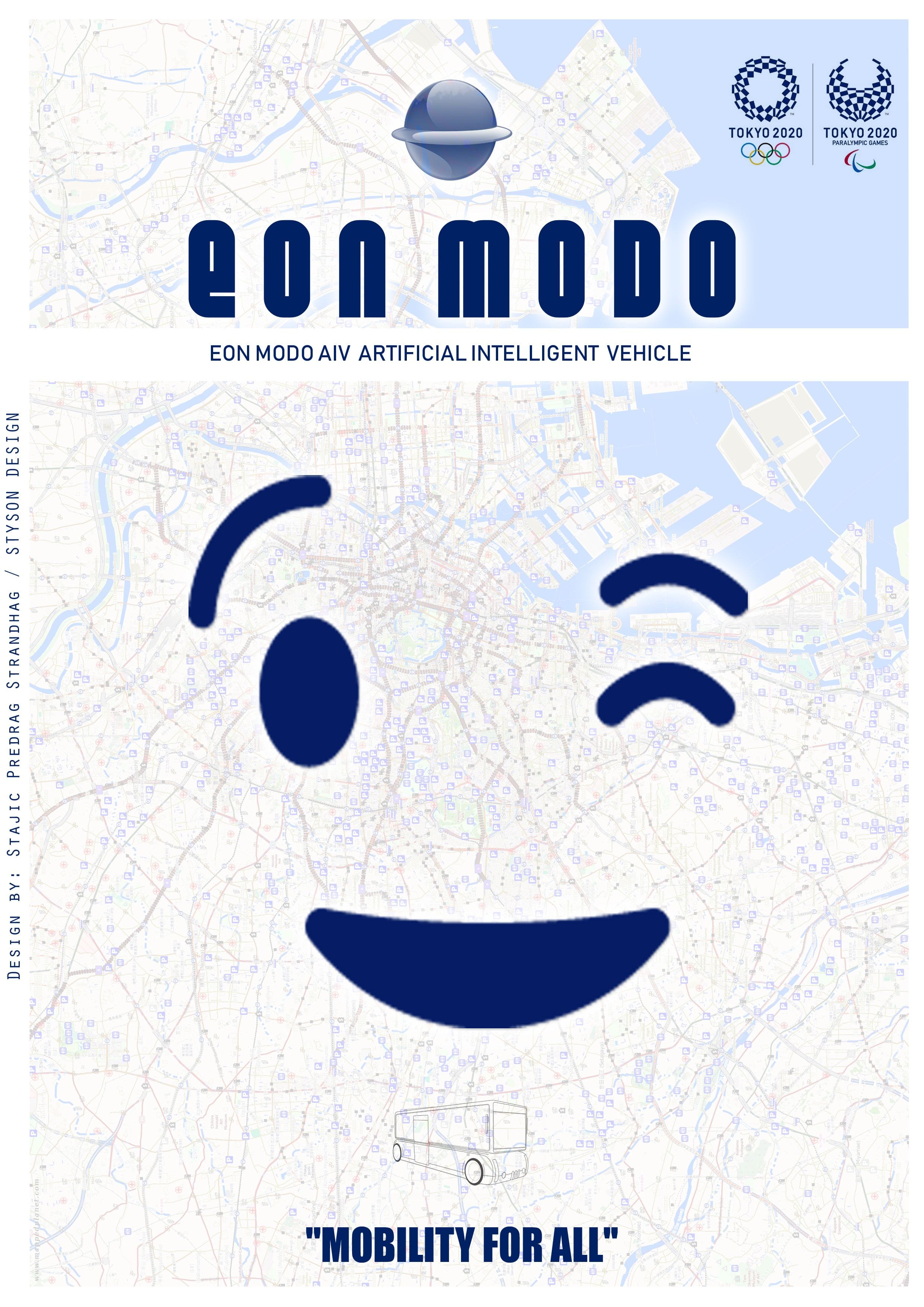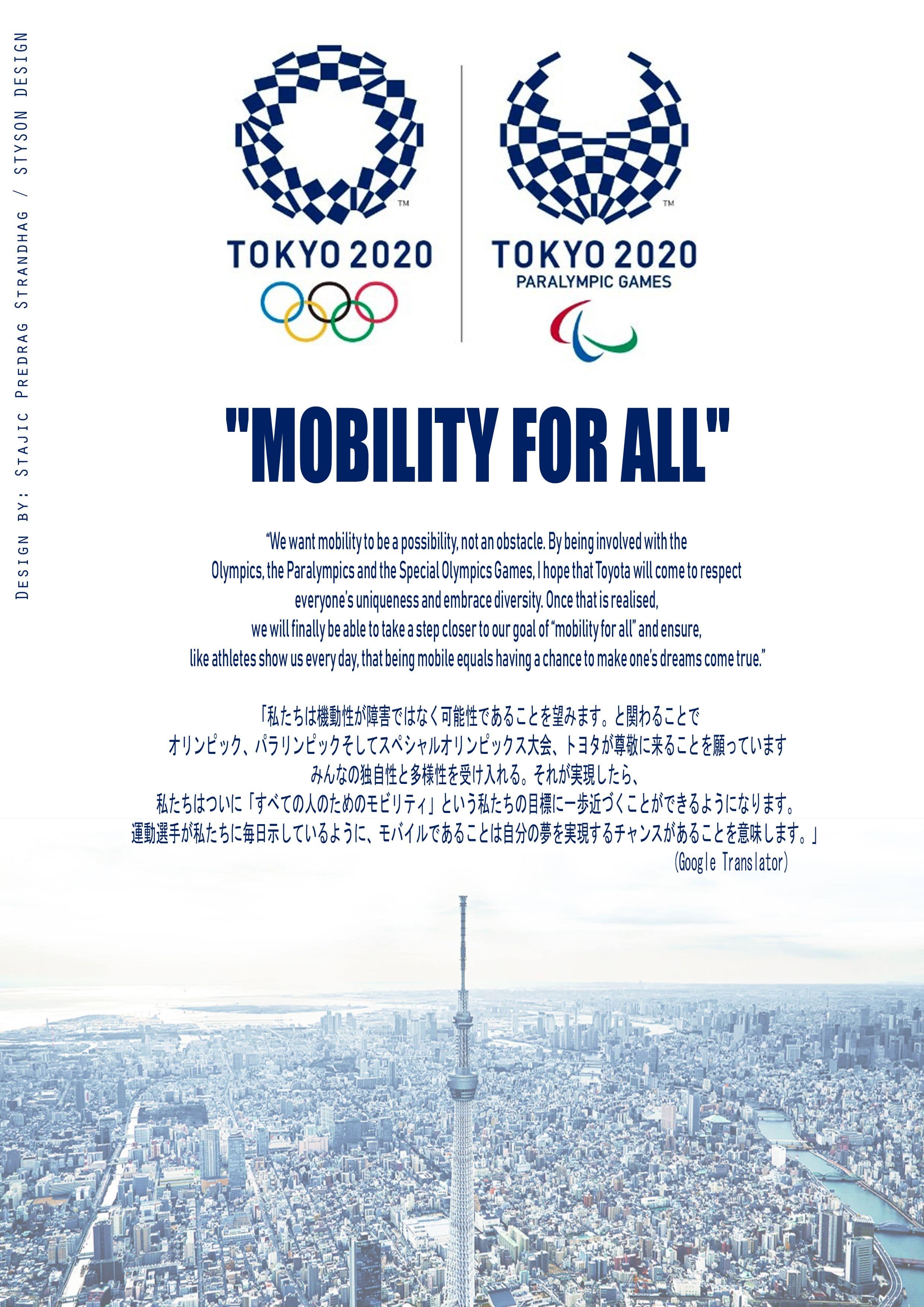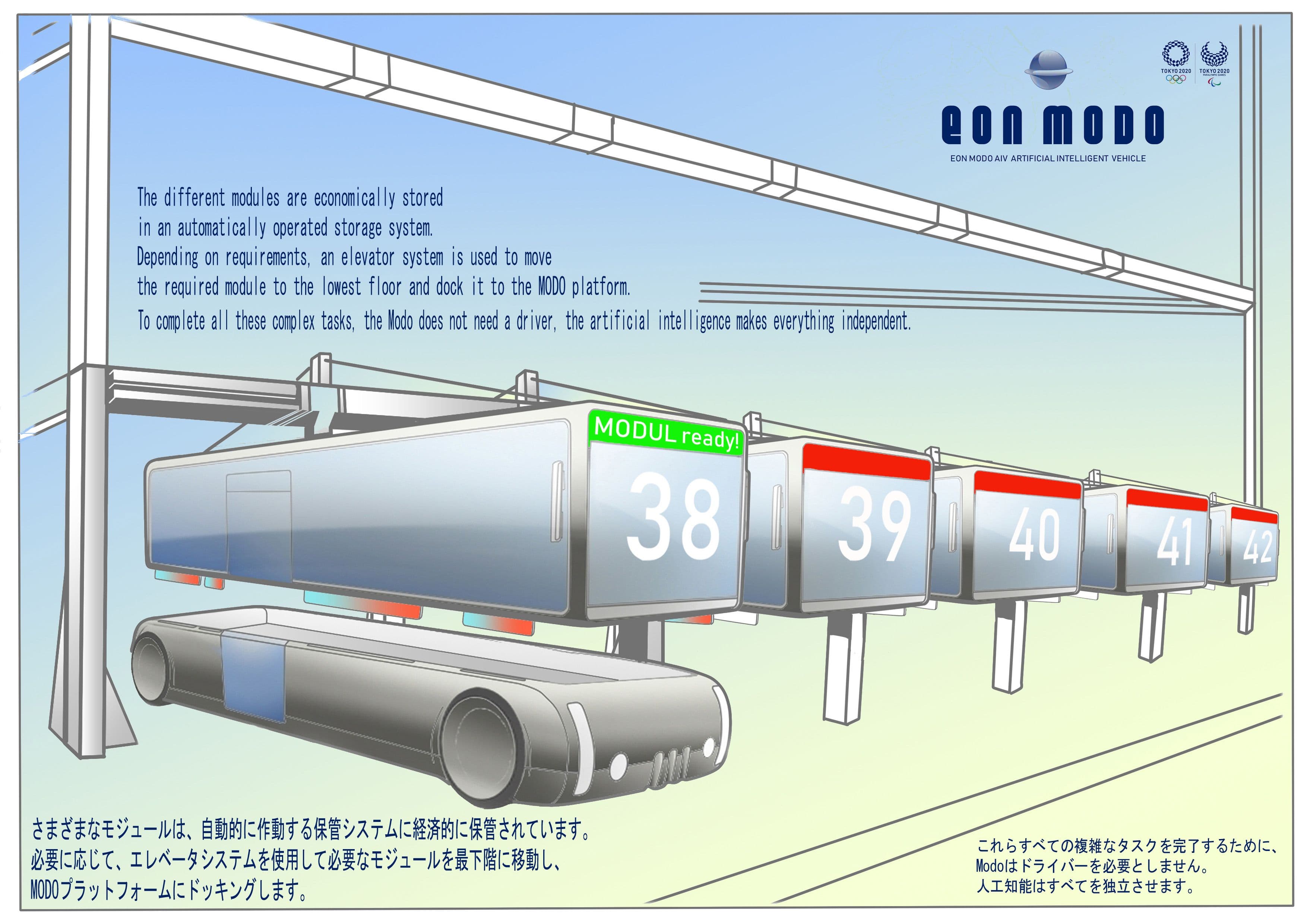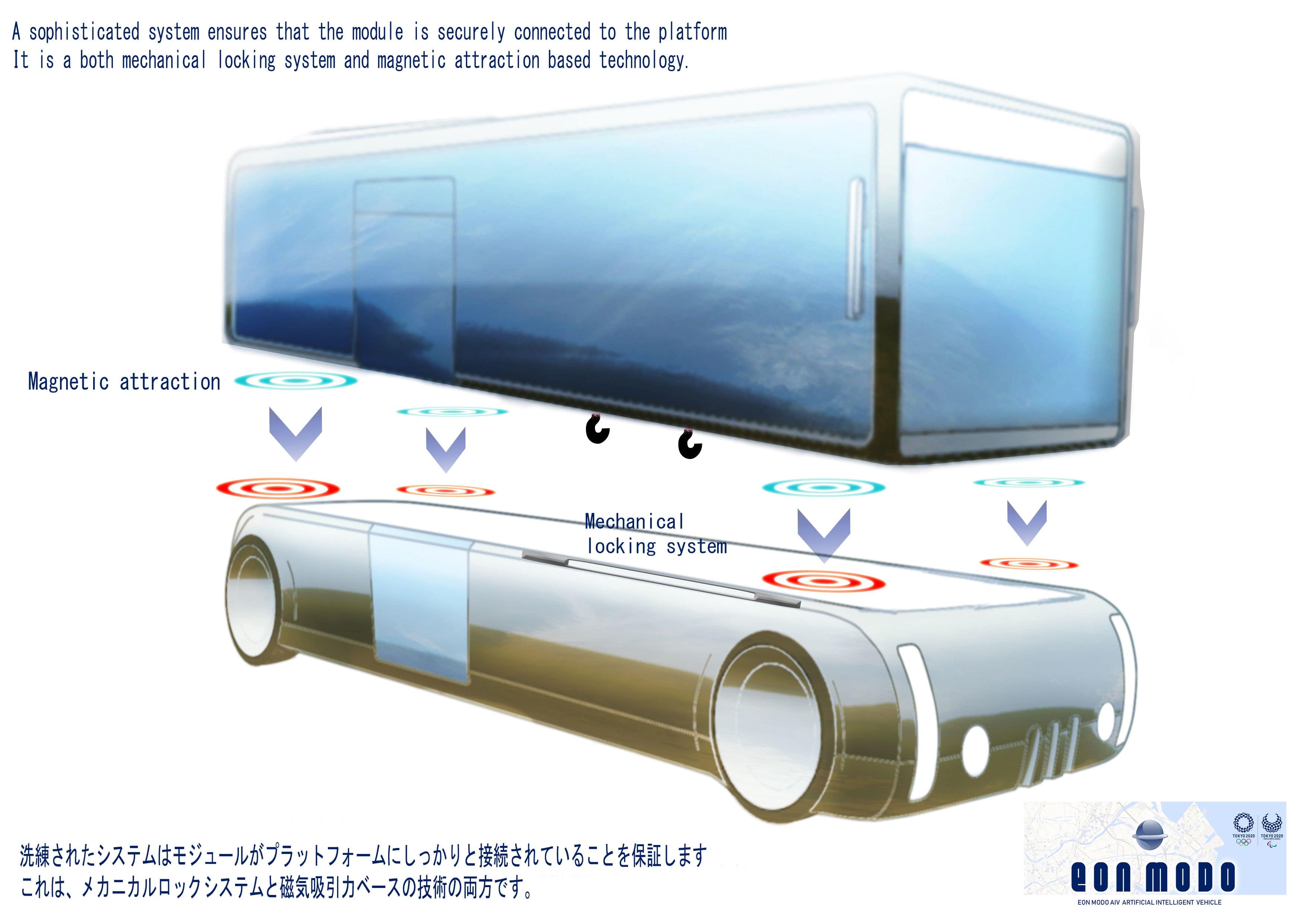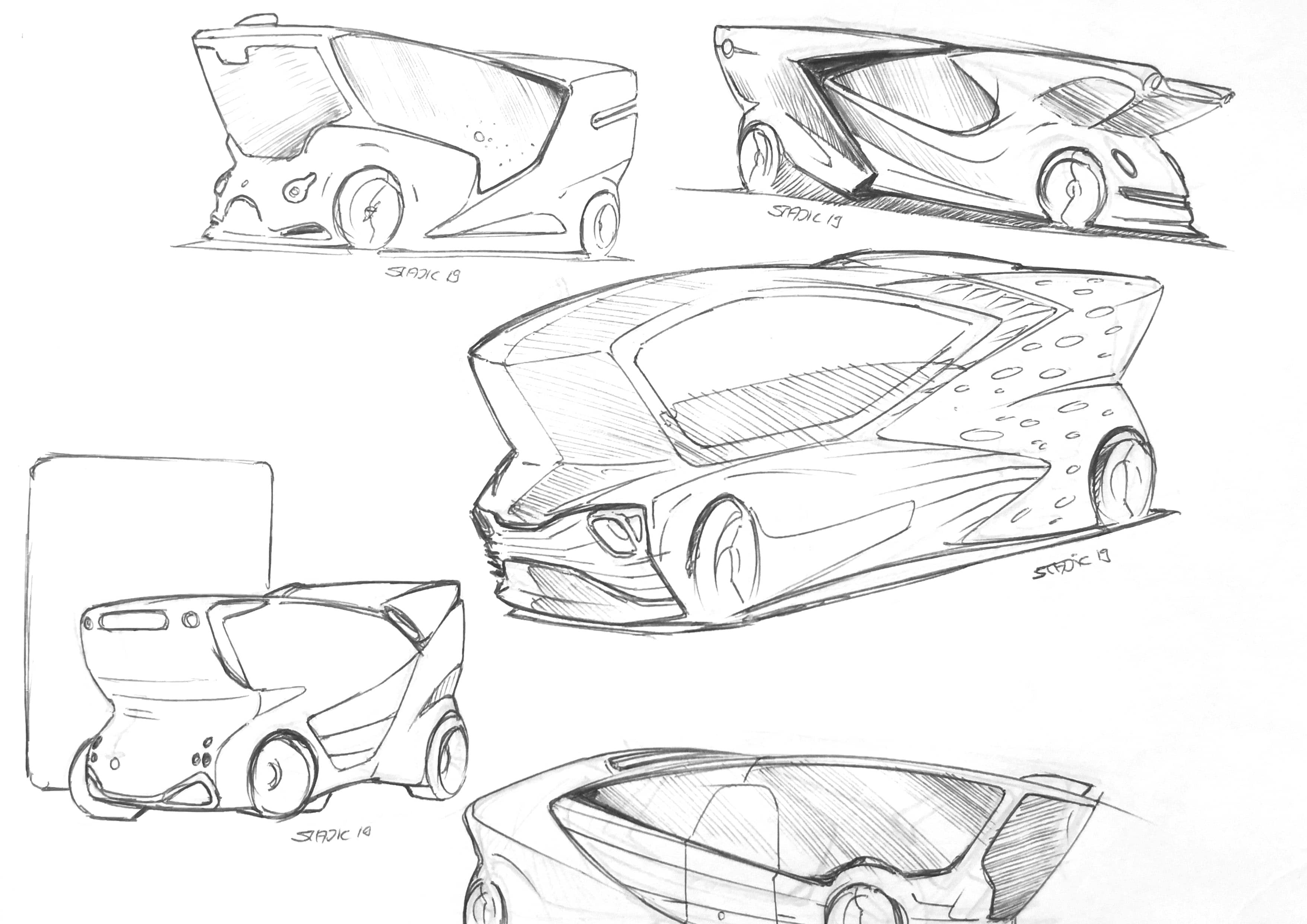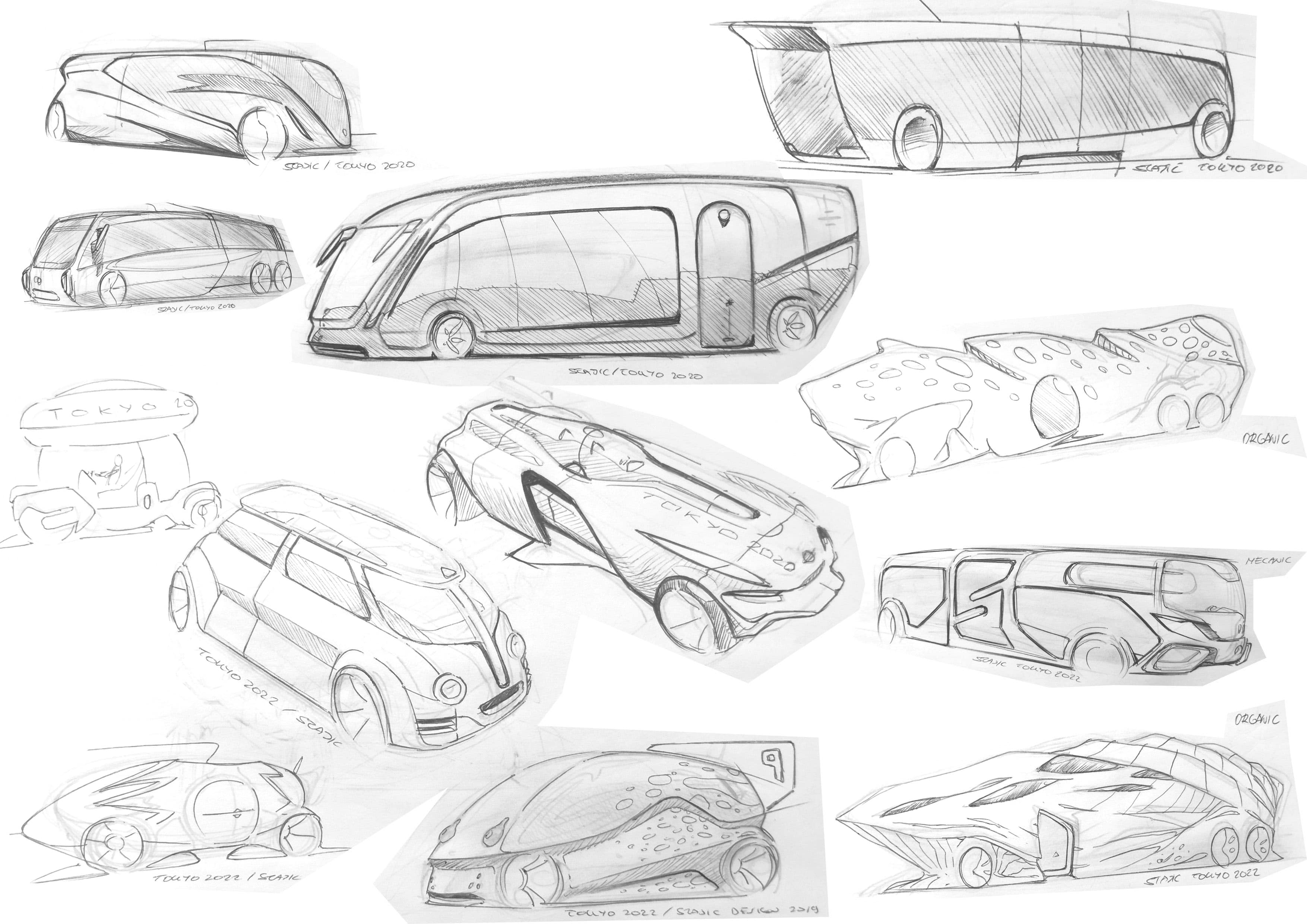 【Comment from Judges】
Stajic designed a car which can carry a large number of players as if the Olympic village was moving. He has gained 12 points in total. First of all, judges praised him to achieve this amount of works. It took a lot of energy to get this amount of presentation done that exactly enhances his presentation. Undoubtedly, this types of presentation will gain great deal of attention in judges even in the other competitions.
There are two points needed to be improved in his work. Although he shows many idea sketches in his presentation, it leads a directionless. If he could explain his thinking process how the final ideas were came up with effectively using the idea sketches, he would get more points.
Secondly, the aspect of urban transportation is most emphasized in his design. If the theme was "Public Transportation," he would be the first place in the competition. However, based on the theme of this competition, his idea has fewer features of "Olympics." We encourage him to improve these points, and then attractiveness of his work will be further increased. We are expecting his next work.
The Third Prize is Morita from Japan!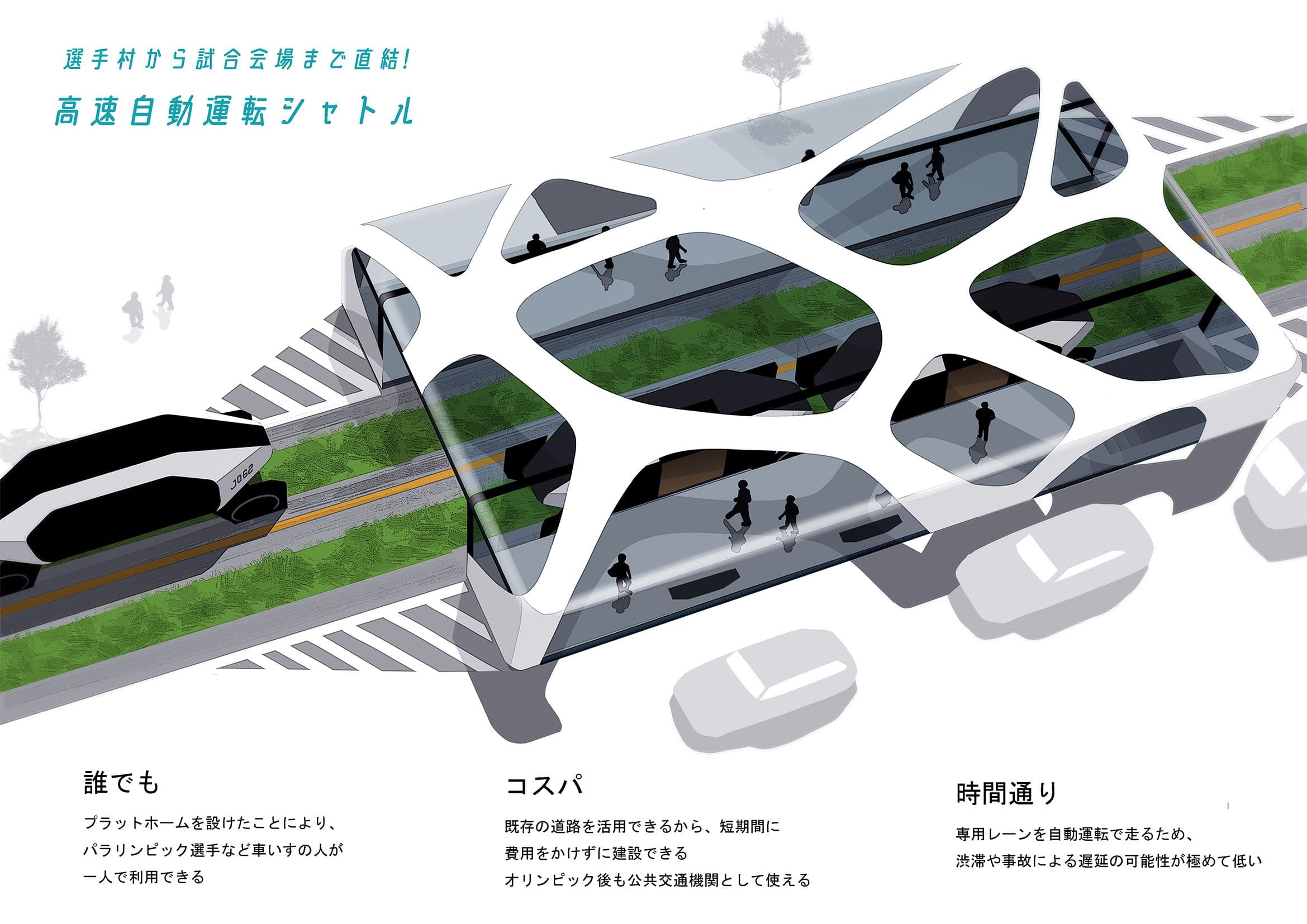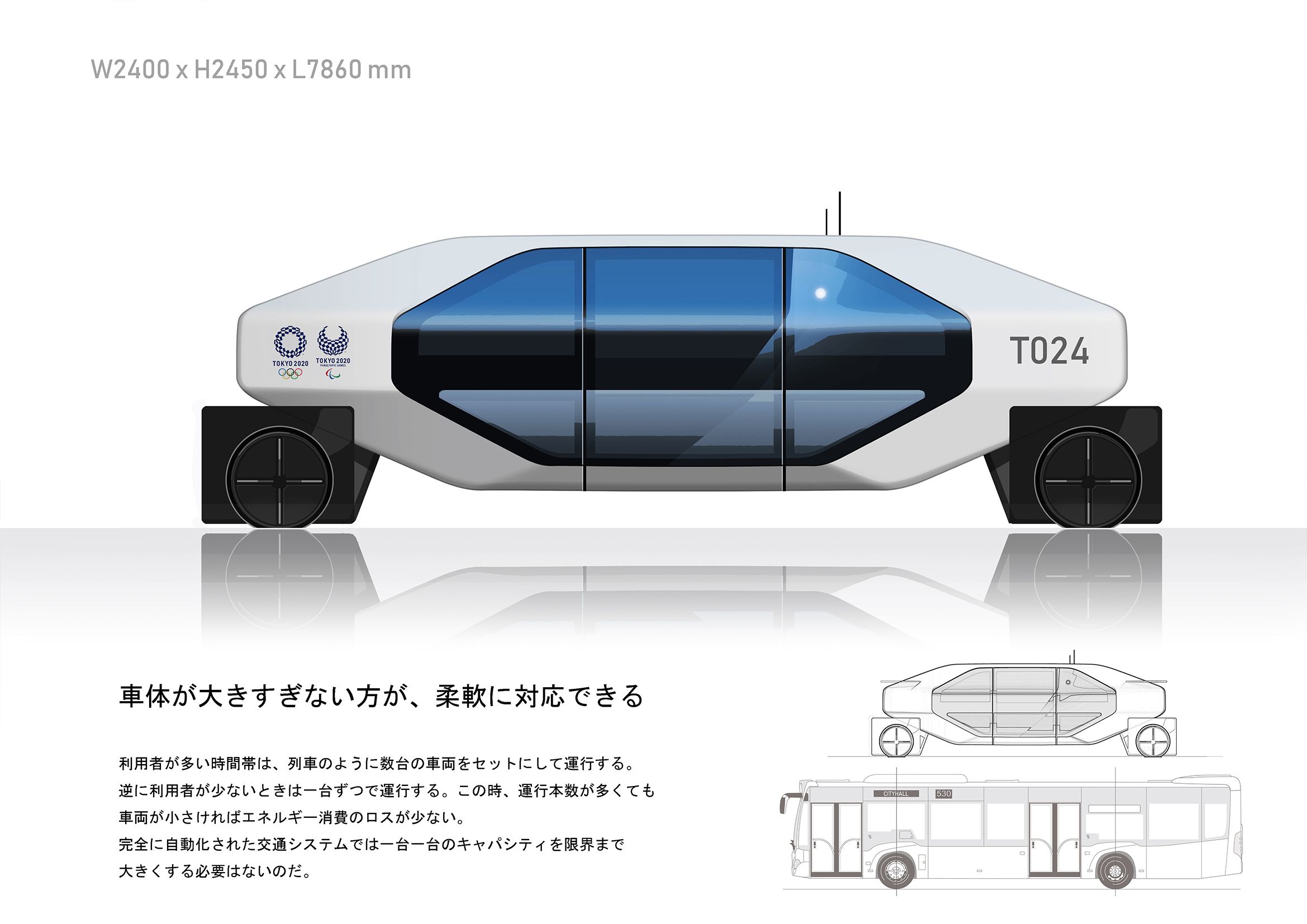 Morita was placed in Group B in the previous competition; however he is ranked in Group A this time.
He proposes a concept, "the mobility that has good cost performance" with using existed infrastructure. He created an excellent presentation.
The total number of slides in his presentation is few; however he maintains what is exactly needed for this mobility in order to appeal its attractiveness and styling. He designs not only the mobility, but also creates a platform that is good. It makes viewers easily understand in what environment this mobility will be used. Furthermore, he puts a figure for showing the difference in size between the mobility and bus. It is succeeded to make viewers imagined actual size of the mobility. Judges can see that he created this presentation as he was thinking the way to get viewers better understand his ideas.
However, his presentation needs more number of idea sketches for a purpose of persuasion. Throughout all stages of the design process, designer needs to convince the people that his design is perfect.
We encourage him to select more number of idea sketches and place them in his presentation in order to guide the viewers to accept that his design is perfect.
---
Other Award Winning Works
*The slide show will start by clicking on the image.
---
A Short Movie of the Competition
---
"A well-prepared work shows us that you have taken the time to go over every detail, which will make the quality of your work improved. Therefore, when the competition, preparation is important," Mr. Yamashita addressed to all students after the competition. He also explained that setting a final goal and making a plan to meet deadline is important. "You have to manage your schedule and yourself. The self-management skills are required for designers, so please be aware of the importance of it while you are student. It will lead you to be a great designer," Mr. Yamashita said.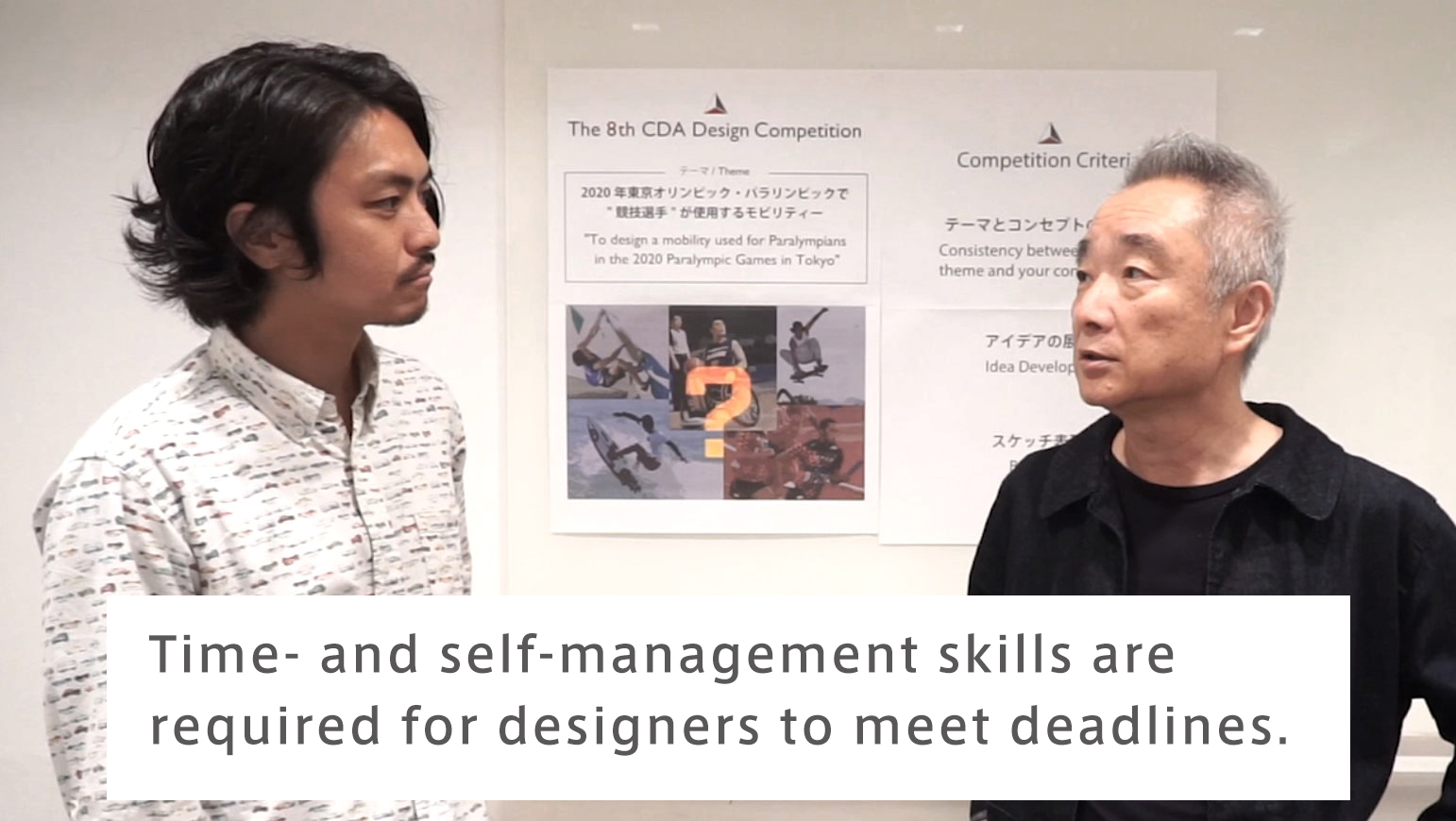 All past CDA Design Competitions' judgments and results are available on our education platform where only CDA students are able to access them at any time.
We believe that students will get insights how to succeed in the competition by seeing those works and judges' evaluations.
Would you like to know more about our competition? Are you having any concerns in learning car design?
You can hold an online video conference, "Free Individual Information Session" with us. In the session, you will be able to talk with our top designers.
Please feel free to apply "Free Individual Information Session" from here.